President & Chief Executive Officer
Terrance Williams
President & CEO, TruStage – Madison, Wisconsin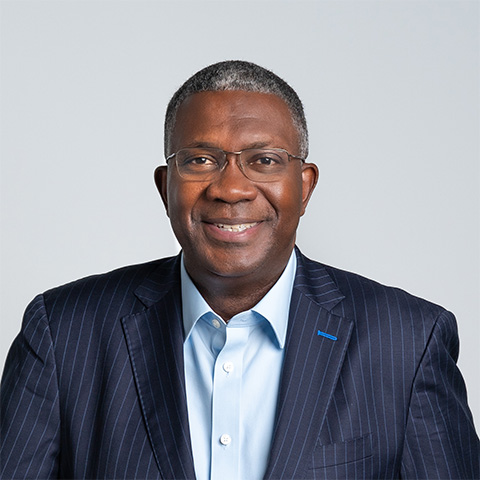 Terrance Williams became the ninth president and chief executive officer (CEO) of TruStage on October 1, 2023. TruStage is a leading provider of insurance, investments and technology solutions to financial institutions, advisors and companies serving middle-market consumers. With more than 4,200 employees, the company has significant operations across the United States and operates international businesses in Canada and the Caribbean. The company headquarters is in Madison, Wisconsin.
As president and CEO, Williams is continuing to build on the company's nearly century-long history of being an influential leader in the credit union system and broader financial and insurance industries. With his tenure and broad experience in insurance innovation and digital strategy, he's moving the company's vision forward, ensuring brighter financial futures are accessible to everyone.
Prior to joining TruStage, Williams was president, Protection Products and Services for Allstate, responsible for non-property-liability businesses that ranged from start-up ventures to mature businesses. These entities represented approximately $4 billion in revenue. In his previous role as executive vice president and general manager of Allstate Property-Liability Sales and Distribution, Williams was responsible for driving innovation in the company's distribution channels, including 10,000 domestic agencies and more than 30,000 licensed sales professionals, direct-to-consumer call centers and web sales in the United States and Canada. These channels accounted for over $30 billion of written premium for the enterprise.
Before joining Allstate in 2020, Williams spent more than 20 years at Nationwide, where he most recently served as president of their Emerging Business Group, including a team of 1,300+ employees. There, he led innovation and digital strategy, served as the enterprise chief marketing officer, and established the company's $100M venture capital fund. Williams has been recognized by many, including Forbes as one of "The World's Most Influential CMOs" in 2017 and 2018 and Savoy Magazine as one of the most influential black corporate directors in 2021.
Beyond the office, Williams is a firm believer in philanthropic efforts toward the betterment of communities. He is an active participant and has served on many non-profit boards in multiple markets including Big Brothers/Big Sisters, the Urban League, and others. He is also actively involved in numerous mentor programs, including work as a mentor to undergraduates at the University of South Carolina.
Williams earned his bachelor's in risk management and insurance from the University of South Carolina. He is an advisory board member for the university's Risk and Uncertainty Management Center at the Darla Moore School of Business, which helps students and organizations improve decision-making. Williams is also on the board of directors for Encompass Health, the largest owner and operator of rehabilitation hospitals in the United States.
Follow me on LinkedIn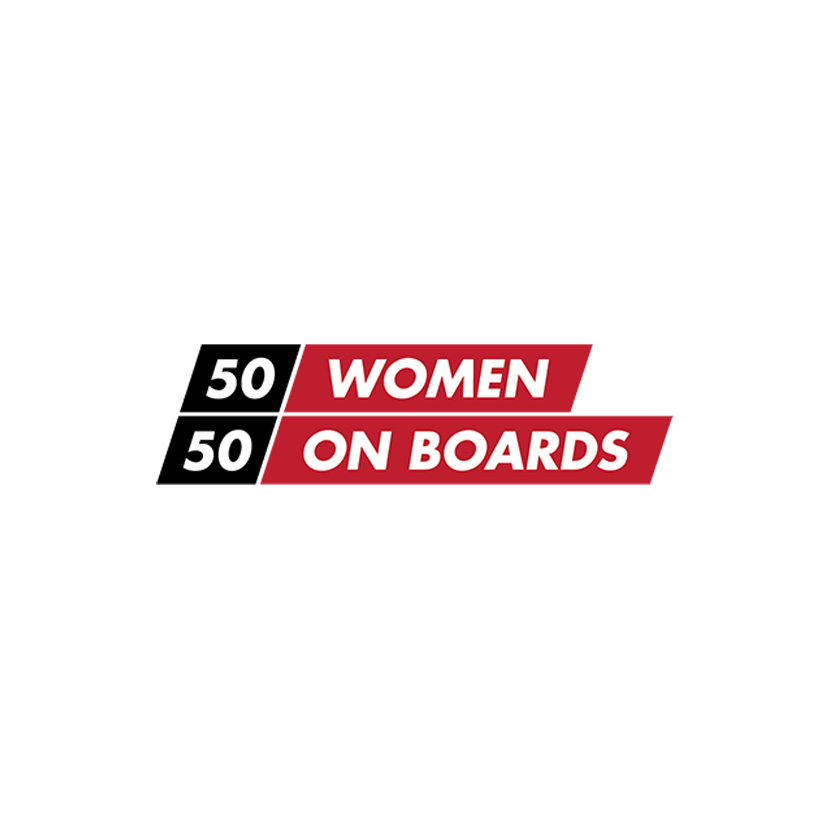 Winning "W" Company for Board Diversity
When our Board of Directors, leadership teams and workforce are diverse, we can better serve our customers and each other. The 50/50 Women on Boards campaign, which is the leading global education and advocacy campaign driving movement toward gender balance and diversity on corporate boards of directors, has recognized TruStage as a Winning "W" Company since 2012.