Fintech innovation
TruStage Ventures
TruStage™ Ventures helps accelerate fintech growth by funding innovators focused on improving financial services. Through these investments, we are able to bring fintech innovation to the credit union industry.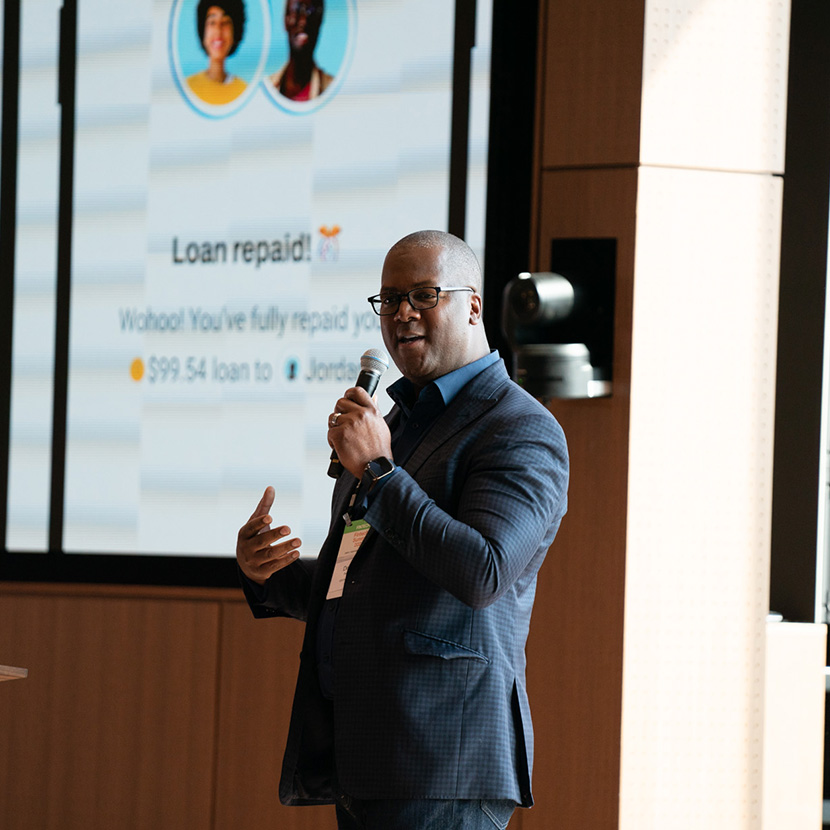 Investing in the next generation of financial technology solutions
TruStage Ventures is the venture capital arm of TruStage, a trusted credit union partner since 1935 providing financial products and services to 95% of U.S. credit unions. TruStage Ventures houses two funds: a general fund focused on strategic investments and partnerships to connect fintechs with credit unions, and the Discovery Fund, focused on early-stage investments in fintechs with diverse founding and leadership teams.
How we invest in credit union innovation
Over $300 million invested to date including following-on rounds
More than 1000 credit union and portfolio company partnerships
32 active portfolio companies
Prioritizing and fostering innovation
Fintech Forum
Join a community of over 2,500 peers and industry experts that are looking to drive innovation, solve industry pain points and improve financial wellness by building the credit union and fintech ecosystem.
Learn more
Discovery Fund
Created to address the inequities in the financial sector, the Discovery Fund prioritizes investing in underrepresented entrepreneurs and early-stage fintech companies led by BIPOC, LGBTQ+ and women founders.
Invest with us
Events, opportunities, and articles
Explore our upcoming events, investment opportunities, articles on industry trends and insights through our Fintech Forum.
Learn more