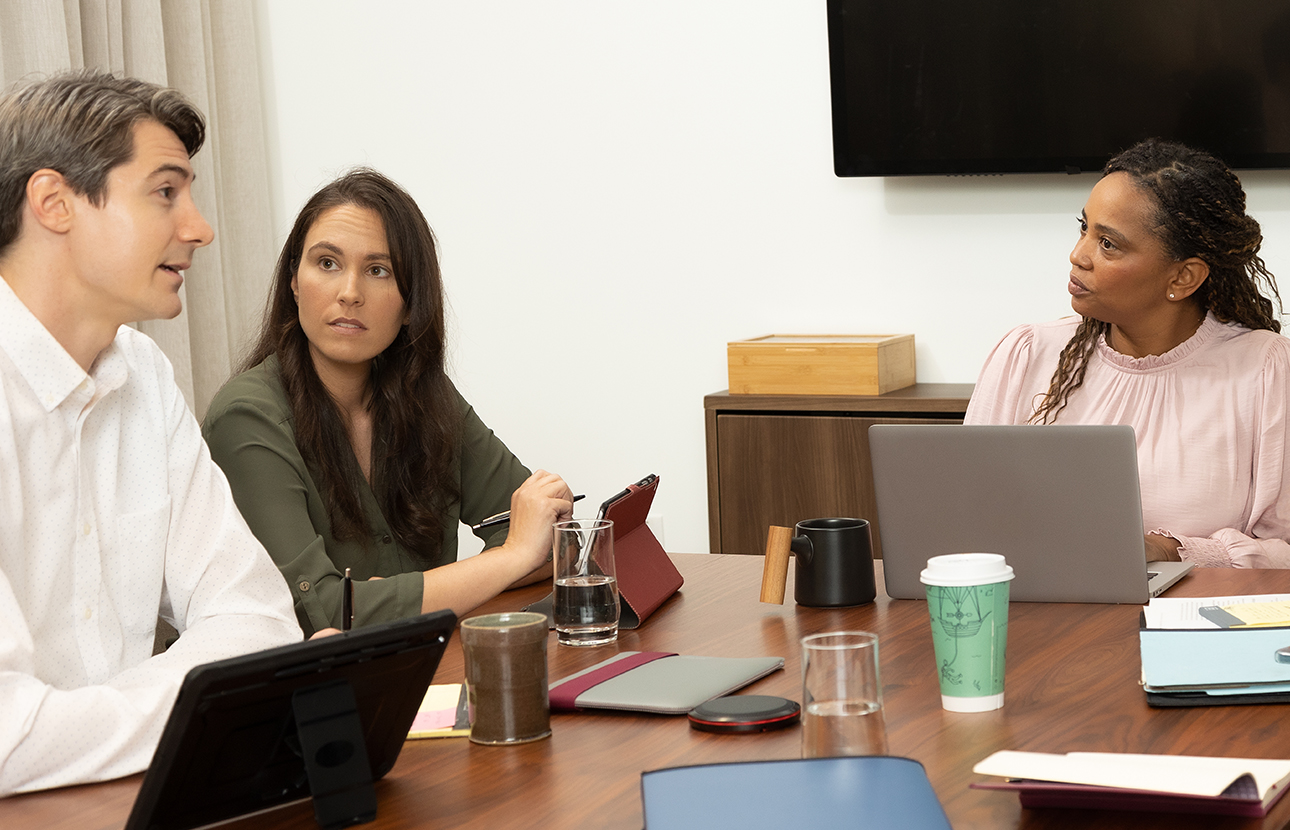 All credit union personnel
Management & Professional Liability
Industry-specific coverage for credit unions. Management & Professional Liability coverage from TruStage™ helps protect your credit union against lawsuits that rise from errors, omissions, mismanagement, misleading statements, and more emerging risks. Combine this protection with the TruStage comprehensive suite of Business Protection Solutions to help your credit union run more efficiently. Want to learn more?
Let's talk
Risk management support
Prioritizing your business needs
Rest assured that your credit union will have management, fiduciary, employee practices, personal excess, professional and lender liability coverage. Our industry-leading coverage will also provide your credit union, staff, directors and volunteers with:
A third-party litigation team that'll help you navigate a lawsuit
Direct access to our Risk and Compliance consultants for risk and compliance concern management
Seamless online processes and digital forms to submit claims and manage your policies
Access to risk overviews, training modules, webinars and online assessments to keep you ahead of emerging risks
For all your business needs
Our suite of protection products works better together to help ensure full coverage for your business when the unexpected happens.