TruStage.com is experiencing technical issues that may impact your ability to complete tasks on the site. Thank you for your patience as we work on a resolution.
TruStage
Glossary
At TruStage®, we believe insurance should be simple, straightforward and easy to understand. That's why we created this insurance glossary with the terms you need to know, in plain English. We want to help you make smarter, more informed decisions about protecting yourself, your family and your finances.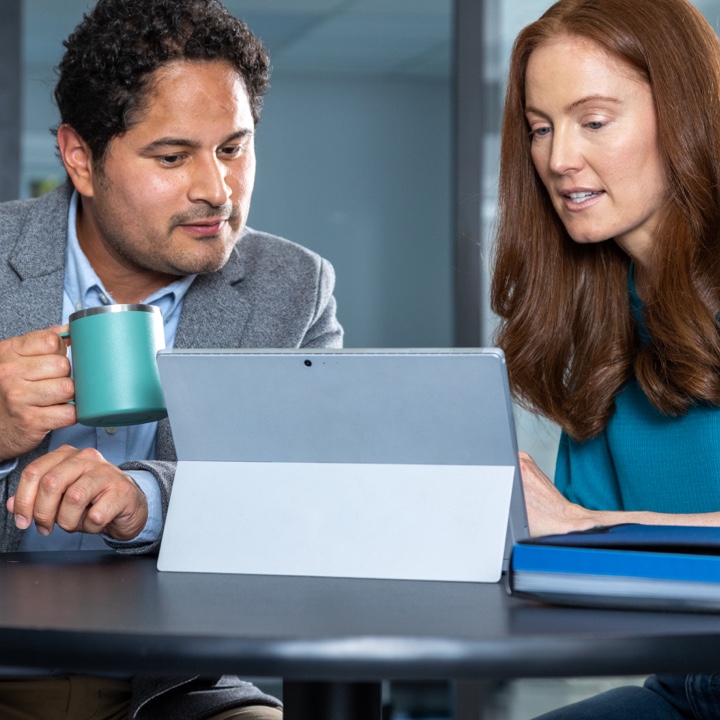 A
Absolute Assignment
Signing over ownership of an entire insurance policy to another party. There are a variety of reasons why a policyholder may do this. They might think of it as a gift to a favorite charity. Or they may use the policy as collateral for a loan. The term absolute means that once the rights are assigned you can't change your mind.


Accelerated Death Benefits
Part of a life insurance policy that lets you access your death benefits while you're still alive, usually to cover the cost of care if you were to have a terminal illness.


Accidental Death and Dismemberment Insurance
Also known as AD&D, this type of insurance pays out if the insured dies, becomes blind or is dismembered (loses a limb) in a covered accident.


Accidental Death Insurance
An insurance policy that pays out only if the insured dies in a covered accident. Some of the leading causes of accidental death include poisoning, auto accidents and falls.


Accrued Interest
Interest that has been earned but not yet paid out. Some annuities, for instance, have a feature where a portion of the payment goes to investments. Over time, these investments will build up accrued interest.


Accumulated Value
Whole life insurance usually includes a death benefit as well as an accumulated value. This is the cash value that has built up over time plus any dividend value (including interest). As you pay your premiums over the years and earn more of a return, the accumulated value of your policy may grow.


Administrative Expense
An insurance company's operating costs. It covers things like salaries, underwriting, advertising, printing costs, agency expenses and premium taxes. These expenses get lumped into what you pay and are used to calculate dividends and premium rates.


Advance Directive
A statement that details the healthcare preferences and decisions, who makes those decisions and how they are to be executed should that person become unable to communicate their desires to a healthcare professional autonomously.


Agent
A professional licensed by the state who has the authority to sell insurance. An agent can be independent and represent multiple companies, or a direct writer who sells policies for only one company.


Amount of Insurance
The amount of money paid by an insurance policy. It's also known as the coverage amount, death benefit or face amount. For example, if your homeowner's policy has a limit of $300,000, then the amount of insurance you have for this policy would be $300,000. You are responsible for losses over this limit..


Annual Renewable Term
A type of life insurance that covers you for a term of one year, then renews every year at an increasingly higher premium. A person might buy yearly renewable term life because he or she wants to cover only very short-term debts, or is between jobs and anticipates buying group life insurance through a future employer.


Annuitant
The person (or persons) who receives the payments of an annuity. Usually, the annuitant is the owner of the annuity, though some annuities have options to keep paying different beneficiaries after the original policyholder dies.


Annuity
A financial contract with an insurance company designed to be a source of retirement income. When you invest in an annuity through a lump sum or by making periodic payments over several years, your insurer in return agrees to make regular payments to you that can last your entire life.


Annuity Certain
An investment that provides a series of payments for a set period of time (say, five, 10 or 30 years). If you die before the end of the period, your beneficiary will receive the remainder of the payments for the guaranteed period.


American Memorial Life Insurance Company (AMLIC)
The insurer/underwriter of Funeral Preplanning and Final Expense Insurance products.


Application
No, it's not that cool new program on your smartphone. In the insurance world, it's a form requiring certain information when applying for insurance. It helps the insurance company decide whether to accept the risk and may affect premium rates.


Assignee
A person or organization receiving certain rights to a life insurance policy. For example, the insured can transfer the benefits of a policy to a bank as collateral for a loan. In this case, the bank is the assignee.


Assignment
Transferring benefits of a life insurance policy to another person or financial institution as collateral for a loan. If the insured dies, the lender is paid first and the balance (if any) is paid to the policy's beneficiary.


Automatic Premium Loan (APL) Provision
Let's say you miss a payment on your whole life policy. Rather than cancelling your policy, the insurance company withdraws money from the policy's cash value and uses it as a loan to pay the owed premium. Your insurance stays in force thanks to the Automatic Premium Loan Provision.