Partners in Planning
Give your customers something more with Funeral Preplanning and Final Expense Insurance options from TruStage™. TruStage partners directly with funeral directors and independent insurance agents to offer consumers options that are designed to be reliable and affordable. Join our network of providers and offer your customers the products they need to plan and pay ahead for funeral expenses.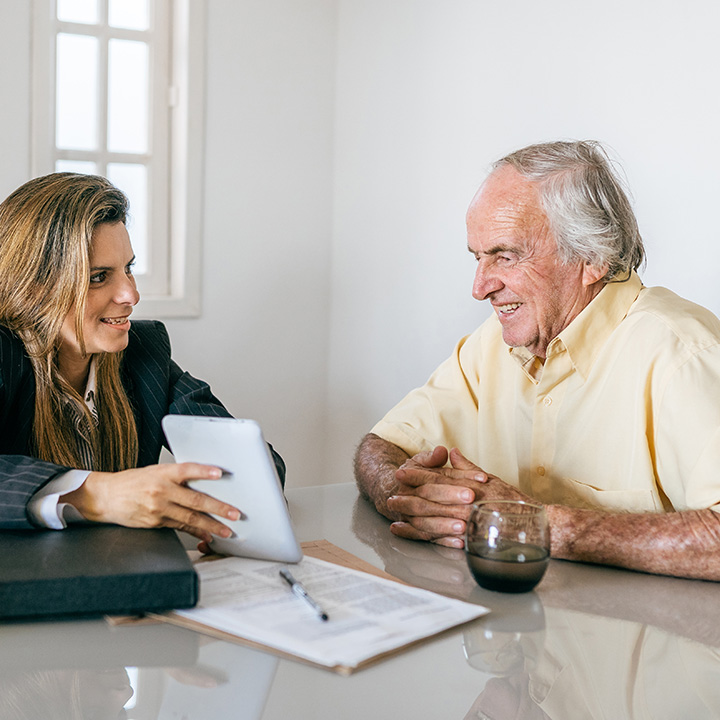 Join TruStage's network of trusted providers and gain:
Quality funeral planning products for your customers
Reliable coverage from an established and fiscally strong insurance company
Simple processes that allow you to easily explain and service policies
A partnership with TruStage, who will provide quality service to your valued customers
An untapped revenue stream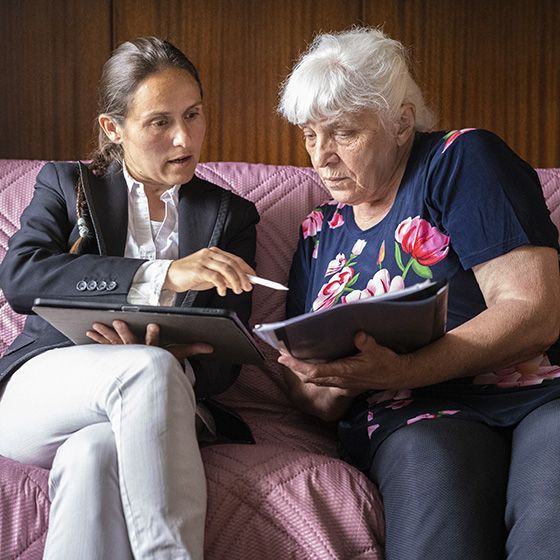 A complete plan
Funeral Preplanning Insurance
Individuals select funeral products and services and fund them through the purchase of a life insurance policy.
Customers work directly with their trusted local funeral director to plan every detail of their final arrangements, including the type of service, casket, and any special needs or requests.
The funeral director provides the customer with an inclusive, locked-in rate.
When the policyholder passes away, their loved one contacts the funeral home directly to initiate the claims process and then the funeral home provides the agreed upon services.
Funds for family
Final Expense Insurance
Policies provide funds directly to the named beneficiary to pay for funeral and other end-of-life expenses.
Policyholders purchase insurance to help ensure that their beneficiaries have the funds they need to cover funeral expenses, outstanding bills and debts, or any other financial needs.
Following the death of the policyholder, beneficiaries can use the funds as they choose.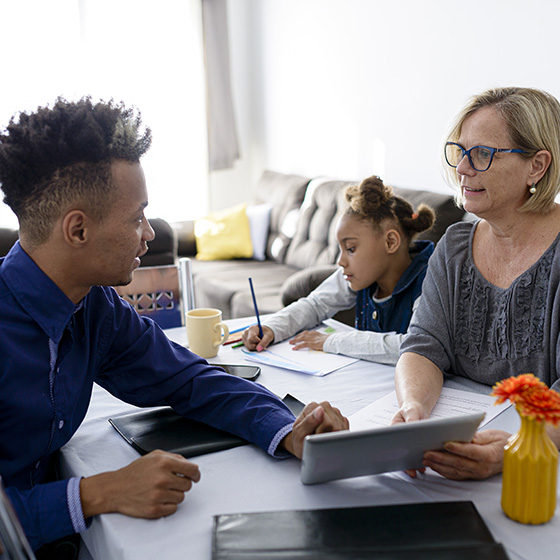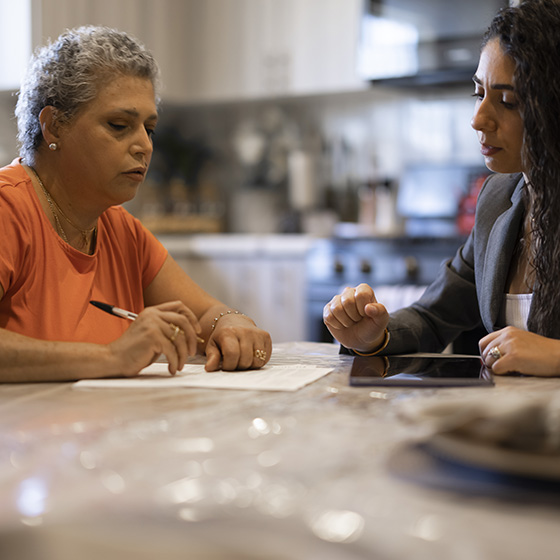 End-of-life documents
Estate Planning
Users of this product can create a will, power of attorney, and other necessary documents for end of life.
Individuals complete documents detailing their end-of-life healthcare and the disposition of their assets.
The online process is completed using the proprietary inGenius software provided by OneDigitalTrust.
Users receive clear step-by-step instructions and are able to complete the process at their own pace.
When the individual becomes medically incapacitated or passes away, the documents are used to ensure that they receive only the treatments they wanted and that their assets are allocated according to their will.
Benefits & Services
TruStage's funeral insurance options use data-informed decisions to prioritize the needs of your customers and the development of our products. We offer various products to meet the diverse needs of consumers—whether they want to plan every detail of their final arrangements or simply ensure that their family has the funds to pay for final expenses. 

We listen to the needs of the customer. We work continuously to alleviate concerns and reduce financial burdens.

TruStage emphasizes the importance of viable internal controls and compliance programs. Our company meets and exceeds regulatory standards to deliver products that positively impact your business. 

We work hard to support our customers, and strive to make the claims process easy, understandable, and accessible. Through direct Voice of Customer feedback, we're proud to share that our customers report a satisfaction rate above 95%, with a first-call resolution rate of 94%. (Preplanning Solutions US Survey Metrics, June 2021 - 2022)
Customers like options
As a trusted local business owner, your customers look to you for all their funeral planning needs. Be ready with options for consumers who want to plan ahead, help protect their family, and/or ensure that they have a certain type of service.
With decades of experience, TruStage helps deliver products that your customers can trust.