Smart partnerships
Mean smart solutions for credit unions and their members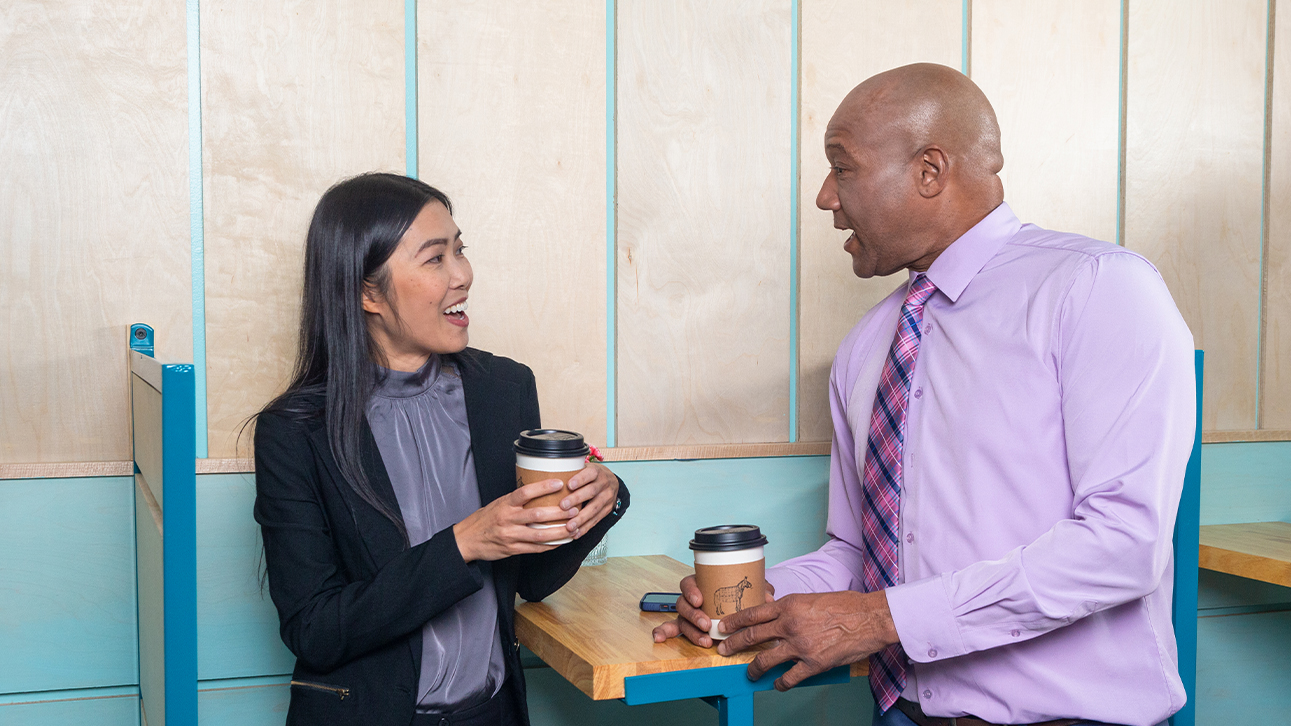 Supplier help
To effectively offer our credit unions and their members a comprehensive range of solutions, TruStage relies on a network of proven product/service providers. If you're currently a supplier or would like to become one, please review the information in this section.
Potential new suppliers: register as a potential supplier of goods or services to TruStage or to submit a replacement profile updating previously submitted information.
Current suppliers: if you're a supplier with whom TruStage is currently doing business.
As one of TruStage's suppliers, you are expected to share our commitment to act ethically, with integrity and in compliance with applicable laws. Our code of supplier conduct articulates the principles, values and expectations of behavior we have for our suppliers when doing business with TruStage.
Diversity, equity, and inclusion are at the heart of all we do to make a brighter financial future accessible to everyone, including our customers, workforce, communities, business partners and suppliers. Suppliers from under-represented groups are encouraged to follow the steps below to help us learn about your business. Learn more about supplier diversity program.
Potential new suppliers
TruStage is always interested in learning about new products or services that can help us to better meet the needs of our credit unions and their members.
To make the review process as efficient as possible for both our staff and our suppliers, all business inquiries should be routed through TruStage's Sourcing department following these steps:
Complete a potential new supplier profile.
Email the completed profile. Attach any brochures or other documents that will help TruStage understand your goods, services and organization. (Electronic information only. Please, no packages by mail.)
After we've received your profile, you'll get an acknowledgment via email and your profile will be routed to a Sourcing Buyer for evaluation.
A Sourcing Buyer will review your profile and attached materials, make an evaluation, then save your profile and materials to a "potential new supplier database."
Sourcing will review the database for potential suppliers as requirements arise. We will contact your organization if there's a match between our current needs and your organization's offerings.
Follow ups on your part are not necessary. Please contact us only if you need to submit a revised profile.
Thank you for your interest in becoming a supplier to TruStage.
Current suppliers
Our supplier partnerships play a critical role in helping us to effectively meet the needs of our credit unions and their members. We appreciate your ongoing commitment to product/service excellence, and want to do everything we can to create and sustain a mutually beneficial business relationship. We value suppliers who are easy to work with — and hope you'll find that we're easy to work with too!
Our Code of Conduct (below) covers the expectations of working with TruStage, and our commitment to ethics and values in our relationships.