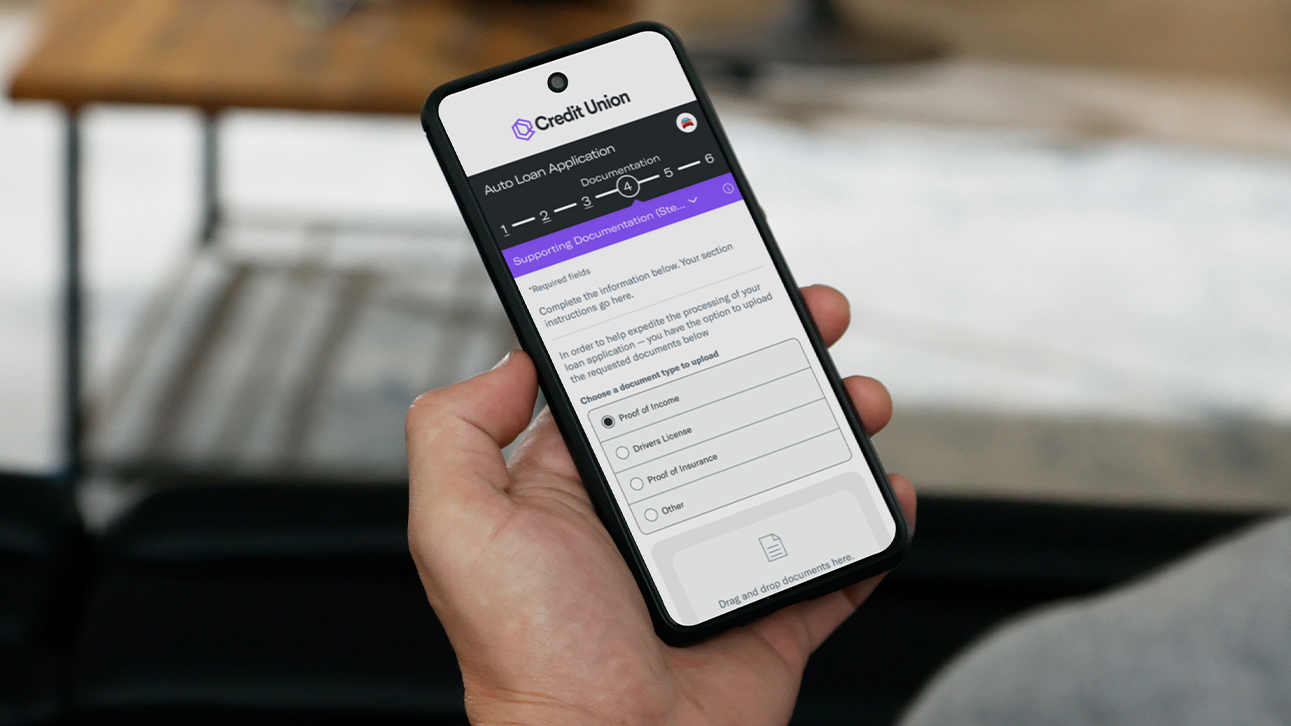 Anywhere, anytime
Loan Application
Integrate Loan Application with your loan systems to enhance your members' experience. Our customizable platform allows you to better serve members with a faster, convenient loan application process while increasing your ability to process new loans.
Request a demo
The benefits of Loan Application
Quick and easy loan applications
Our system automatically introduces payment protection to your members with access to no-obligation quotes through TruStage Auto & Home Insurance.
Convenient and accessible
Loan Application is available 24/7 and from any device.
Personalized data
We use Google Analytics to gather data from your Loan Application account to keep you informed on trends and usage.
Customizable branding
Our Loan Application allows you to customize the platform with your branding, while configuring the loan applications to your loan origination system and decision engine.
Why TruStage?
years of helping people build financial security while supporting middle-market consumers in achieving greater financial opportunities.
in revenue, $622 million of net income, and $36.7 billion in assets under management as of 2021.
members and businesses protected.
Our integration partners
CU*Answers*, Fiserv LAR Portico or Loancierge*, Fiserv LoanDesk, Fiserv Velocity*, Fiserv XP2*, Fiserv: Summit, Fusion UltraData — Finastra, MeridianLink ACTion*, MeridianLink LoanCenter*, MeridianLink LoansPQ*, MeridianLink SAIL*, ShareOne NewSolutions Loan Platform*, Symitar® Episys® via Member Driven Technologies (MDT), Symitar® Episys® via Wescom Resource Group, Sync1