Article
Your home, your pet, and insurance
What to do when your four-legged friend does some damage.
Apr 22nd 2020
2 min read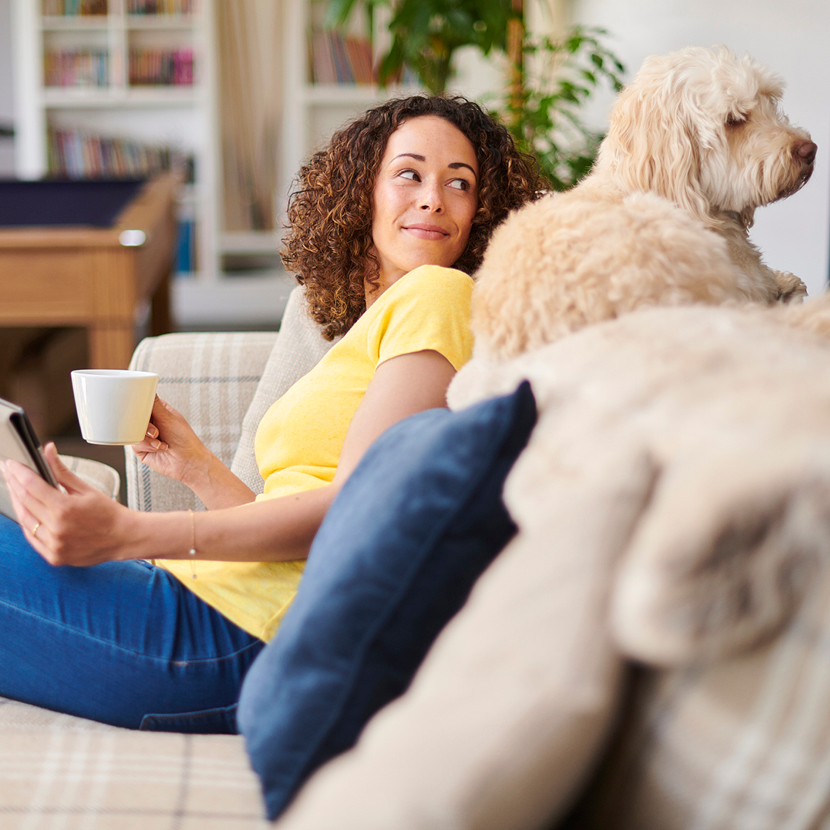 For many homeowners, pets are part of the family. And just like any other family member, pets can get into trouble every once in a while. Whether it's a nervous kitten scratching up a sofa or an anxious dog snapping at a neighbor, homeowners insurance is one way pet owners can help prepare for the unexpected.
 
Take one of the most common pet accidents—dog bites—as an example. Let's say a pet owner is walking their anxious dog and stops to talk to a neighbor. The dog gets scared when the neighbor reaches out to pet them and snaps at their hand. Even if the bite is small, the neighbor could ask for any medical-related costs to be covered by the pet owner. If a pet owner has liability coverage through their homeowners insurance, it could help protect them from costs related to a situation like this.
How homeowners insurance could help
It's important that pet owners know what may or may not be covered by their homeowners insurance before an accident even happens. Most homeowners insurance companies offer liability coverage, which is designed to help protect the insured against costs from legal action for injury or property damage that their pets may cause to other people. It can cover things like medical bills, pain and suffering and lost wages for the person injured, as well as legal costs for the insured. In situations like the dog bite example, liability claims may only be paid if there is proof the homeowner was at fault for the incident. 

On the other hand, it's just as important to know what homeowners insurance may not cover. Usually this includes things like damage to personal belongings or structural damage to the home of the insured. So, if a pet does damage—like a cat knocking over lamps, a dog ripping up carpet, or a hamster chewing through drywall—insurance likely won't pay to fix the damage. There can also be certain kinds of animals and some dog breeds that may not be covered, even though one pet or another won't necessarily cause more damage.
What pet owners can do
Pet owners should consider proper training for animals early. Things like commands and obedience training can help them learn right from wrong and keep a pet's behavior in check. Some homeowners insurance will even offer to cover obedience classes before or after an incident.
 
Every family hopes for a happy pet and a safe home. Understanding homeowners insurance is the first step to help protect your home from costly pet-related accidents.