Article
ABCs of auto insurance
Good for you—you've decided to get auto insurance. But wow, maybe you weren't ready for the legal lingo and technical terminology in an auto insurance policy. Help is here! These are a few common terms and phrases that you'll need to understand to make sure you get the right coverage for YOU.
June 24, 2020
4 min read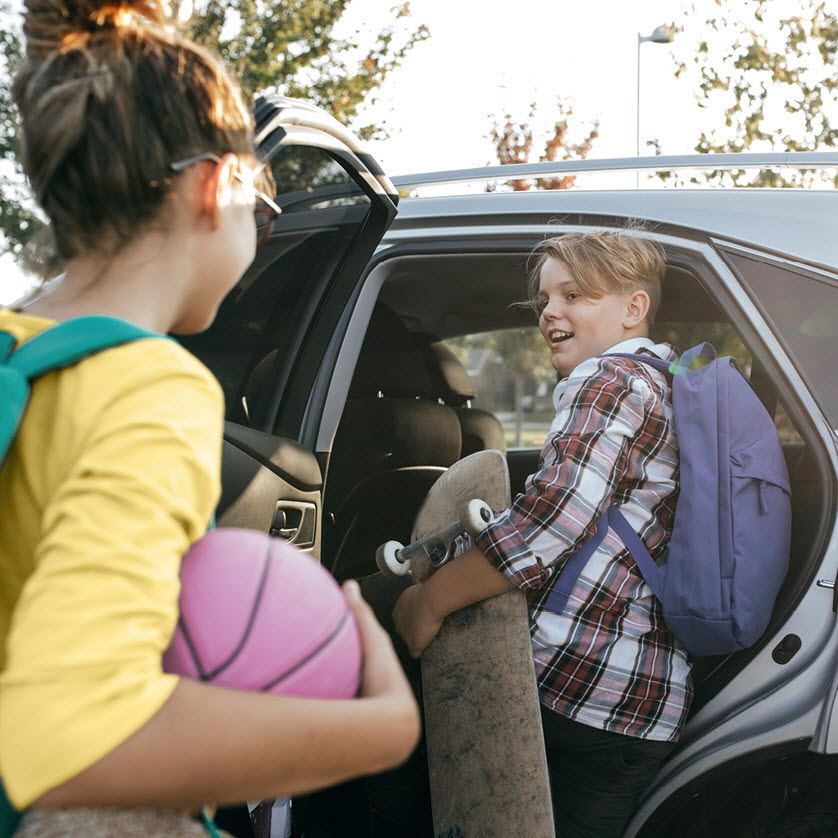 A is for auto policy
When you buy an auto policy, you enter into a written contract with your insurance company. The contract states that you agree to pay a certain amount of money (called the premium) and that the insurer agrees to provide a certain dollar amount of protection (called coverage limits) for a specified amount of time. Read this policy carefully before you buy it, and ask your insurance agent or a customer service representative to clarify any terms and conditions that you don't understand. It's important to review your policy periodically to make sure it still has the right coverage for you. Your life will change, and so will your coverage needs.
B is for bodily injury coverage
Bodily injury means people getting hurt. Property damage means objects getting damaged. These two types of coverage make up the portion of your policy known as liability coverage. This coverage is required in most states. If you cause an accident, you may be required to pay some or all of the damages. Liability coverage helps protect you from possible lawsuits by providing coverage to people who are injured as a result of your negligence. The amount of protection (also called coverage) that you choose, beyond state requirements, is up to you. In many states, the minimum requirements may not be enough to fully protect you if you own a home or have any other valuable assets. 
C is for collision and comprehensive
Collision covers damage to your car caused by crashing into an object (for example, a tree). Comprehensive covers your car against other physical damage (for example, from a fire). Although these coverages may be optional under your state's insurance laws, you might want to consider buying them anyway. Collision and comprehensive can be valuable because they can limit your out-of-pocket expenses.
But if your car has a low resale value (for example, less than $1,000), having collision and comprehensive coverage may not make sense—the premium cost may not be worth it if you can afford to pay for repairs yourself. However, keep in mind that dropping these coverages is not always up to you. If you have a loan on your car, your lender may require you to carry collision and comprehensive coverage even if your state law doesn't.
D is for deductible
If you have an accident, your deductible is the amount of money that you have to pay out of your own pocket before insurance covers anything. You could save money on your premiums by choosing a higher deductible, but if you get into an accident, you may need to come up with that amount of money yourself before your insurance pays anything more. Think about balancing the cost of premiums with the cost you'll have to pay in an accident when you choose your deductible amount.
E is for exclusions
Exclusions are damages and situations that your insurance will not cover, and they are one big reason why it's so important for you to read your auto policy. Many people purchase open peril or unnamed peril policies. These policies cover all risks, except those listed in the exclusions section of the policy. For example, some insurers do not cover "willful and wanton misconduct." This is behavior that is intentional and reckless or knowingly illegal. You don't want to find yourself in an exclusionary situation, because you'll be left to pay the bills—both yours and those of anyone you injure. Know what your policy covers—and what it does not cover.
F is for filing a claim 
Oh no! You've been in an accident—now what? You need to notify your insurance company. Your insurer may have you fill out a form called an incident report, where you state what happened in the accident. You may need to give a recorded statement to the adjuster. If you file a property damage claim, you may need to get an appraisal. If you're injured, your insurer may require you to have a physical exam. 
Most insurance policies contain a clause regarding something called late notice. That means that if you take too long to notify your insurer about the accident, the company can disclaim coverage—meaning that the insurer may not pay. If you are planning to file a claim, it's best to notify your insurer as soon as possible.
U is for uninsured or underinsured motorist
OK…so we skipped a few letters of the alphabet. But this one is important, because this insurance covers your losses if you're in an accident with someone who has no insurance (an uninsured motorist) or not enough insurance (an underinsured motorist). This kind of coverage is optional in some states, but you might want to consider it anyway. Otherwise, if you are injured or have other losses from a driver who doesn't have enough auto insurance—or has no auto insurance at all—you may not receive any additional funds to help cover your losses.