Article
Switching car insurance companies in seven steps
You may have noticed that there are a lot of attention-grabbing advertisements for auto insurance. This is because insurers are eager to have you move from your current coverage to theirs. If you are careful about taking the right steps, you could save big. Here's how to switch car insurance.
April 20, 2022
4 min read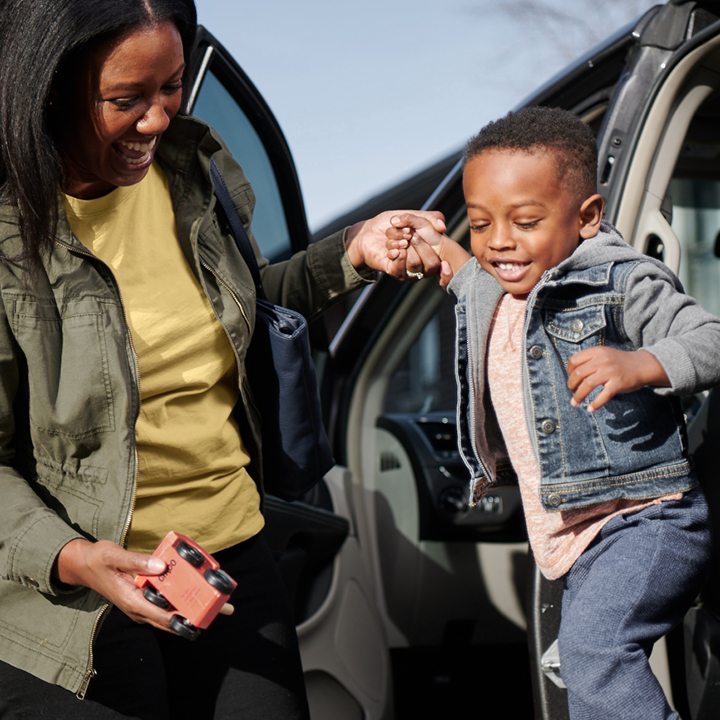 Step 1: Get your timing right
Generally, a good time to shop around is just before your current policy expires, when you have to think about rates anyway. Other good times to check out different insurance companies are:
After you have had an accident or traffic violation, when your rates could go up
When you are adding a teenager to your policy, which could also increase rates
When you move to a new state that has different insurance requirements
If you have a bad experience with a claim or customer service
Step 2: Play the field
Insurance agents generally advise you to get three quotes from three different companies when searching for a better rate. It's important to check if cheaper deals give equal or better coverage than your current policy. You want to save money without losing protection.
Be aware that many companies offer discounts for various special groups—from military veterans to low-mileage drivers to retirees. Asking about these discounts could help you save even more. 
You could also be able to save by moving more than one kind of policy to the new insurer—to "bundle" your policies. For example, bundling your car insurance with your home insurance at a new insurance company could save you a significant amount. 
According to WalletHub.com, people can sometimes save from 10% to as much as 20% when they switch companies1. 
Step 3: Learn about the company 
Just because a company offers you savings, doesn't mean it's a better option than your current insurer. It's wise to investigate a company's record by checking internet reviews and your state's consumer protection office to find out if it has a solid reputation. You may also want to look up the company's credit rating in Moody's or A.M. Best, so that you can have confidence the company is able to pay any claims you file.
Step 4: Give your current insurer a chance to match the offer 
Instead of just leaving your current insurance company, prepare a copy of your current policy along with new quotes from other companies. Then, contact your insurer to see if they can renegotiate your rate. Some companies will match their competitors' offers, and you may be able to save both money and time with this step.
Step 5: Seal the deal 
If for some reason your insurer can't beat or match the savings that you found with another company, and you decide to make a change, rest assured the paperwork is usually not that bad. You can simply phone your new chosen company to have a contract for your new policy sent. Usually, such contracts can be signed without in-person meetings. ID cards then follow electronically or in the mail.
Step 6: Make your exit carefully 
No matter how excited you are to be saving money, it's a good idea to have the paperwork confirming your new policy at least a week before you end your old policy. You don't want to take the chance of being without auto insurance, even for one day. Your car loan lender and all insurance companies can find out, and having a coverage lapse in your history can have a negative effect on both your car loan interest rates and future insurance rates. 
Most insurers will allow you to cancel your policy at any time for free, and those that charge cancellation fees typically only charge around $50. However, it's a good idea to make sure cancellation fees are not greater than the money you'll be saving! It's also important to call your old insurer to formally cancel the policy. If you merely stop paying premiums, it could hurt your credit record. 
Step 7: Check rates from time to time 
Because the car insurance industry is competitive, companies offer special rates and discounts from month to month to attract new customers. These special deals can vary dramatically. Some insurance agents recommend that you check out different prices at least once a year to make sure you aren't missing out on savings. 
Thanks to technology, switching car insurance companies is easier than ever, and switching just once can make a major difference in your finances.