Article
Has COVID-19 changed life insurance?
Would your death negatively impact a loved one's financial future? If your answer is "Yes," you may need life insurance. COVID-19 hasn't changed that. See what getting life insurance looks like now—two years into the pandemic.
Mar 30th 2022
2 min read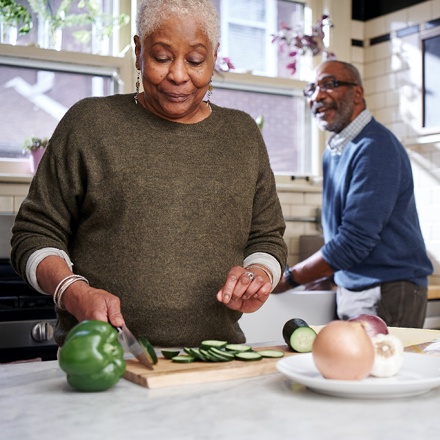 The reason for life insurance remains
One of the most important factors when deciding if you or your family member should consider life insurance is your financial situation. If you or another family member passed away, would your family be able to financially survive (or have the financial cushion to adjust to life without your income or caregiving)? If not, you may want to consider life insurance options.
Doing the right thing
How about the policy you already have? If someone dies from COVID, does the insurance company have to pay? The answer is yes. Insurance companies will honor policy claims when the person insured died of COVID-19.
Getting life insurance during a pandemic
Current policies are being honored and paid, but what about new policies? Can a person get a new life insurance policy now—during an ongoing pandemic? Yes.
Early on in the pandemic, some companies temporarily discontinued policies for older adults (70 or 80+), but policies for those persons are available now. (Consumers may want to shop around to find the right policy.) While there may be a brief hold on life insurance policies if you have had or currently have COVID, plenty of people who have recovered from COVID have been able to get the policy they wanted.
But remember, as always with new policies (and in life), honesty is the best policy. You should tell the life insurance company about any previous illness, exposure, or travel in your application if they ask. Failing to report your health and travel completely and honestly could lead to problems later.
Exclusions, vaccines, and more
What about COVID vaccines? Does having one or not having one affect whether you will be accepted for life insurance or how much you will pay? No.
Contrary to what some people may have read or heard on social media, insurance companies don't take into account whether or not you have been vaccinated for COVID when it comes to paying claims or deciding who to insure.
What about the future?
Will COVID change life insurance in the future? Right now, no one knows how or if life insurance might change due to COVID in the long term. There may be changes in cost or eligibility. If you're concerned about those possible changes, and you have already decided to get life insurance coverage, you may want to consider looking into you options now instead of waiting.
Moving forward
Even when it feels like everything has changed, some things remain the same. The decision to get life insurance is a very personal one, based on individual health, your financial situation, family needs, and more. The best place to start in considering life insurance is to consider those factors and your hopes for the future.
Got a minute?
Get a life insurance quote - it won't take long.
Get pricing