Article
How having a side hustle may affect my insurance needs?
Drive for a car service? Pedal around town delivering packages? Freelance for jobs and tasks online? Think about what coverage you might need to help protect you, your car or your computer.
Feb 18th 2020
2 min read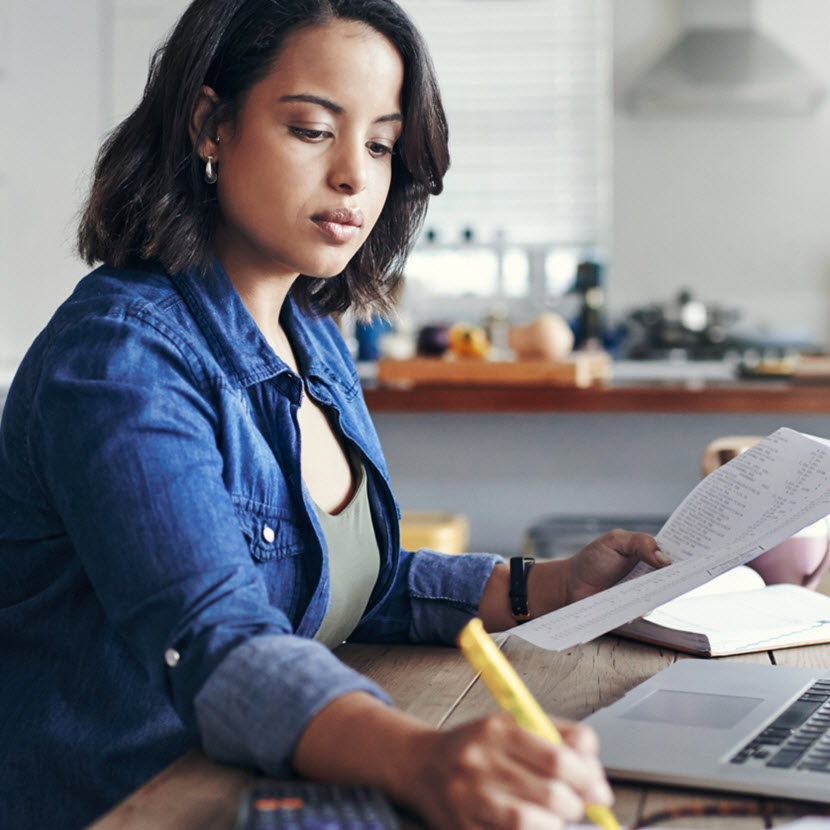 It's become more common for people to have a side hustle. Those who need extra cash may add to their primary income by becoming a rideshare driver or bike delivery-person. Others make a full-time living by freelancing.
Drive for Uber or Lyft? Pedal around town delivering packages for Amazon? Freelance for jobs on TaskRabbit? Take some time to consider all your sources of income when deciding how much life insurance you need. Also, think about what coverage you might need to help protect your car or your computer.
Multiple incomes = increased insurance considerations
More than one-third of Americans worked a freelance job in 20211. Why are such jobs attractive? For one, a side hustle can often be flexible. Being a rideshare driver may allow you to work around child care needs. Buying and selling collectibles online is easily done around working hours, as well.

While freelancers may have different motivations, most are interested in making more money to support themselves or a family2. In any case, if you have a side hustle, it helps to understand your insurance needs.

A second or third job may not be the most obvious consideration when choosing your coverage amount. But be sure to look beyond your primary income if you supplement it by freelancing. Should you pass unexpectedly, your family would likely need help meeting financial obligations based on what you earn in total. Replacing only primary income might not be enough.

This makes it important to include all your income streams when deciding on coverage. Having the right amount means your partner or spouse and kids could use your policy benefits to help meet mortgage payments, medical bills and funeral expenses.

Just like you support your family with your side hustle, life insurance could help accomplish the same thing when you pass away.
Supporting your earning ability with insurance
Are you asking yourself "What kind of insurance do I need for Uber?" When you think about delivery driver insurance, life insurance is a good place to start. And you'll probably want to consider auto insurance. Being covered as a car owner is required by all states except New Hampshire3 but rideshare drivers have unique coverage needs beyond liability.
Driving for Uber or Lyft means you depend on your car to make a living. If your car is in the auto shop, that could mean you lose income because you're not on the road. You might also have to pay for any repair costs out of pocket.
However, a car repair policy could help lessen those costs. Coverage for car maintenance and road-side assistance is especially valuable insurance for rideshare drivers.
Renters insurance to help offset major costs
Similar to rideshare drivers, bike-based freelancers for services like GoPuff, Postmates or Amazon Flex depend on their wheels to get them from Point A to Point B … and Point C and D.

But a stolen bike could be a major financial setback. If you're a delivery person, you can't do your job without transportation. And without insurance, you'll likely spend money to replace a bike. The same scenario could happen to a graphic designer whose laptop was stolen from home or a gym locker. With renters insurance, workers could get help replacing their most valued possessions.

Have questions about insurance for yourself, your car or your possessions? Contact TruStage® today to talk to an expert agent.
Got a minute?
Get a life insurance quote - it won't take long.
Get pricing