Article
Top three reasons why pet owners need pet insurance
Sharing your life with an animal is a heart-warming experience. And it only gets better with pet insurance. Meet Natalie and Roscoe to learn how pet insurance helps them make the most of their time together.
Oct 21st 2020
3 min read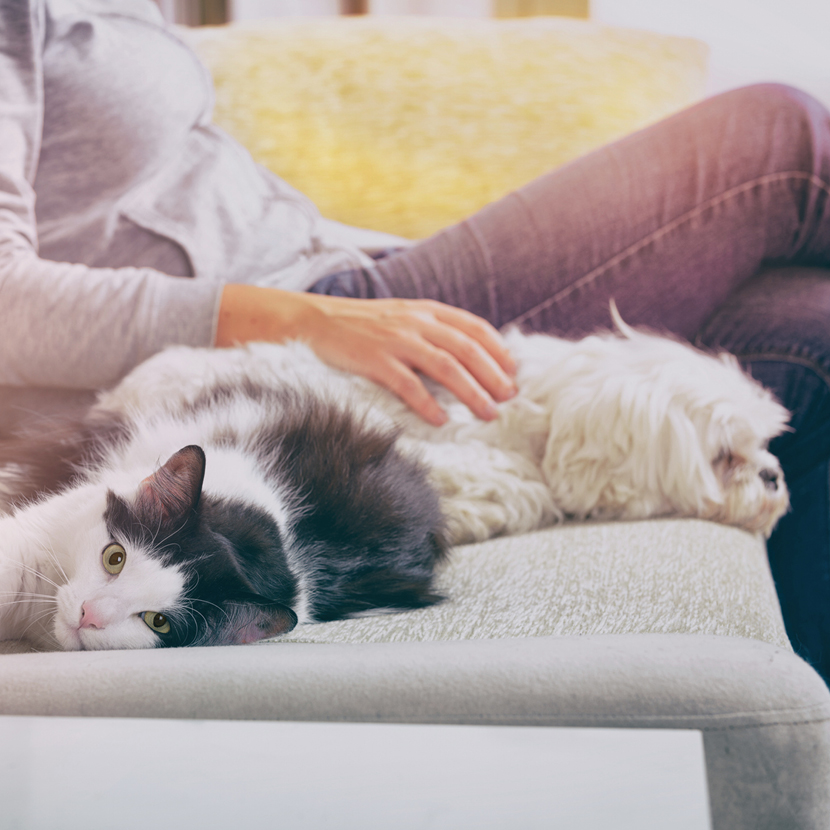 Life is so much more satisfying with an animal to love. Natalie says that one of the more rewarding days of her life was the day she adopted her new dog, Roscoe. As a pet owner, you can understand Natalie's feelings. So, you also know how stressful it can be when the furry little joy of your life gets sick as you worry about not only their health but also the potential expense of pet care.
At times like that, pet insurance can help to restore your peace of mind. You'll relax knowing that you can get the medical help that your animal needs. Here are the top three reasons why pet owners like Natalie need pet insurance.
Pet insurance can help reduce your stress and worry

As a pet owner, you worry every time your animal behaves oddly. You ask yourself questions like:

Why isn't he eating?
Why isn't she ever in the mood to play anymore?
Why is she shedding so much?

Without pet insurance, you often have no choice but to wait and see if your dog, cat, or other animal improves. For example, when Natalie's Golden Retriever began slowing down, Natalie got worried. Roscoe had always been such an active dog. Now when she walked, she seemed in pain.

At first, Natalie thought the problem might not be serious. She hoped it might clear up on its own. But after a week, she knew she had to do something. The veterinarian found that Roscoe had a hip problem that strikes Golden Retrievers. He recommended medicine, a strict diet, and an exercise routine.

Natalie didn't have the money to pay the veterinarian in cash, but she had pet insurance. Without insurance for Roscoe, Natalie might have waited too late.

 

Could your pet's medical issues deplete your family's emergency funds?

If you're struggling to save money, what happens when your pet needs immediate attention like Roscoe?

A reliable pet insurance policy could keep pet owners from emptying their emergency funds when a surgery or otherwise important medical treatment for your pet is required.

 

Monthly premiums are a convenient way to save for your pet's rainy day

Some people might try to remember to save some money each payday just for pet emergencies. But without a savings plan in place, you might forget to put money aside for your pets.

Fortunately, the best pet insurance policies make it simple to plan for pet care bills. As long as you remember to pay your policy's monthly premium, you'll be prepared. There are convenient ways to protect your pet, without even thinking about it. You can even arrange to automatically pay the premiums from your bank account.  

 
Why you should get pet insurance today
Sharing your life with an animal is a heart-warming experience. And it only gets better with pet insurance.
Pet owners have found that it removes the worry over veterinarian bills, and setting up automatic monthly payments makes your life even easier. Then you can focus on what's important—creating memories with your pet.
Loving pets is easy. So is helping protect them.
With Bivvy pet insurance you pay less than $1 a day regardless of the age, sex, size or breed of your dog or cat.
Get a quote from Bivvy