Article
What should I know when I apply for life insurance?
Do you have concerns about what would happen to your loved ones if you passed away? If so, you may have thought about purchasing life insurance. Here's a list of things you probably should know when you're applying for a policy.
June 29, 2022
4 min read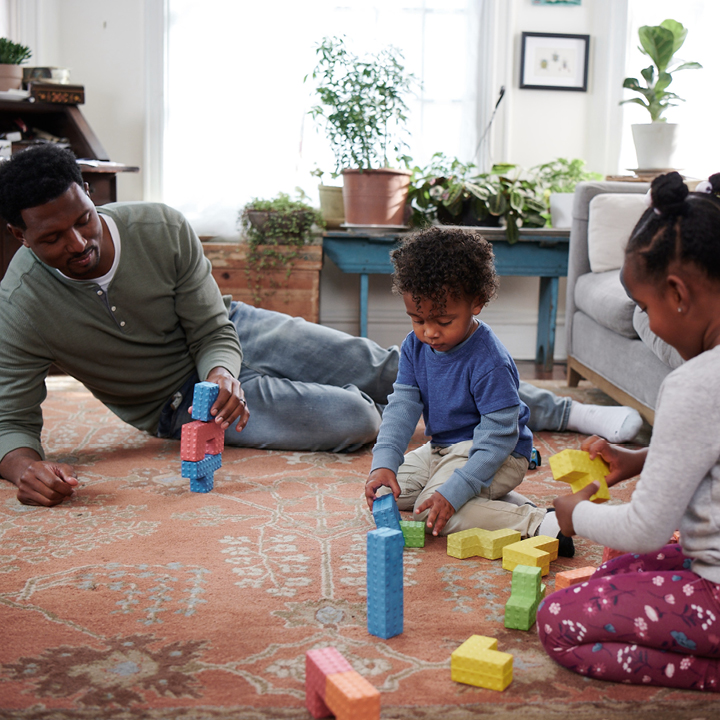 Know who you need to help protect
The first thing you may want to think about when you're purchasing life insurance is which people you want to help protect. Do you have children who are dependent on you? Or a spouse you share a mortgage with? A partner in a business you want to be able to help support after your death?
Any of those people can be the beneficiaries of your life insurance policy. But keep in mind that, in the case of minor children, you will likely have to name a legal guardian to manage their insurance payout in the event you pass on.
Know how long you want to be covered
Second, it's a good idea to consider how long you want your policy to last.
Life insurance policies that expire after a certain number of years, known as "term life insurance" policies, tend to cost less. This is because a majority of people outlive them.
On the other hand, "whole life insurance" policies usually cost more because they cover you no matter how long you live.
Do you need life insurance just to help protect your children (and maybe help pay for their college) as they grow to adulthood? You may decide that a term policy that ends when they're grown up is what you need. Or are you looking for a policy to cover your debts and funeral expenses, no matter how long you live? You may find that a whole life policy works for your needs.
Know how much coverage you need
Next, it's also a good idea to think about the amount of coverage you should buy.
If you have debts, a mortgage, and income that goes toward supporting your children, some experts say that 10 to 15 times that amount in coverage is ideal. But we realize not everyone can afford a policy that large. Remember that even a little coverage to cover your debts or your funeral expenses, so your loved ones don't have to, could be helpful. You may also want to use your life insurance to leave some money to loved ones.
Know how to apply
These days, if you want to buy a life insurance policy online, you could do so in minutes—if the company decides that you qualify. Since many people these days prefer the quick and painless route online, insurance companies have developed computer algorithms that can give you similarly priced policy options just using information like your age, gender, and health history.
Other people choose to take the time—usually three to eight weeks—to go through a medical exam and traditional underwriting in the hope that they might be able to get more insurance coverage for less money.
To make sure you get the best coverage for your needs, consider getting several quotes from different companies. It's also wise to research companies on websites like A.M. Moody's and Better Business Bureau to make sure insurers have good reputations and finances.
If you are older or have a serious health condition, it could be helpful to look into "Guaranteed Acceptance" life insurance. You may also want to work with an insurance broker who knows which companies may accept people with serious health problems.
Know what information you should have on hand
If you first seek an insurance quote online, you may only have to give a few pieces of information, such as your age, weight, height, gender, and a few facts about your lifestyle and medical history, like previous surgeries and whether or not you smoke.
However, if you talk to an insurance agent on the phone or file a paper application, you may need more details. These could include:
Your full name
Your date of birth
Your social security number or individual taxpayer identification number (ITIN)
Your driver's license number
Details about your family's medical history
Information about your job and any risks involved
Details on hobbies considered high-risk, such as hunting or surfing
It's very important to avoid giving intentionally false information when you apply. Insurance companies typically check national databases of medical, driving, criminal, credit, and insurance records to confirm what you tell them. So, giving incorrect or misleading information may hurt your chances for getting approved for insurance now and in the future.
Know that you're prepared
As you can see, there is a lot of information you probably want to have lined up when you apply for life insurance. Having it handy will help make the process faster, simpler, and less stressful. And speaking of less stress, getting approved for life insurance could help give you one less thing to worry about. In fact, you may find it very comforting.
Let's make it easy for you
Download our handy checklist titled, Five things to consider before applying for life insurance, to get started today.
Got a minute?
Get a life insurance quote - it won't take long.
Get pricing