Article
Why some members of the Black Community put off life insurance. And why they might not want to wait.
Members of the Black community have understandable reasons for putting off life insurance. But they also face challenges that make it important to look into life coverage as early in life as possible.
February 2, 2022
5 min read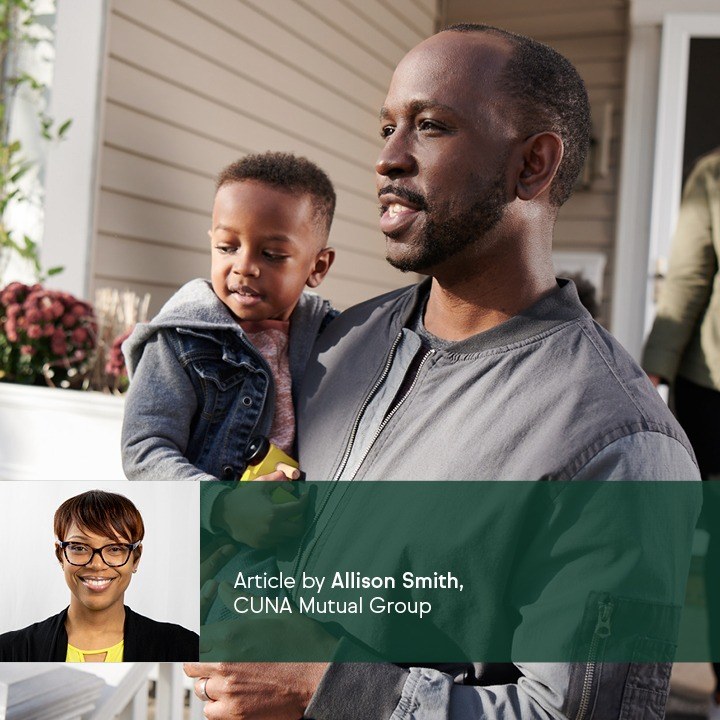 21, 35, 40, 55, 65. These are all very memorable ages for a lot of people. Seems like just yesterday, I was a carefree teenager, and now I have a teenager who thinks she knows everything, just like I did. Time flies by. You look up and 10 years have passed. Still, some people think they have plenty of time to get life insurance. Here are some arguments people give for waiting and some reasons why you may want to consider life insurance soon.
The "I'm too young" argument
You may be thinking to yourself, I'm too young for life insurance, I don't need to think about that right now. People often feel they should wait to get life insurance later in life because that is when they will need it. One thing this pandemic has clearly demonstrated is that tomorrow is not promised to anyone. Your life could be turned upside down without warning. If something were to happen to you, what type of position would you want to leave your loved ones in?
The "I don't have enough stuff" argument
As a former Financial Advisor, I've heard many reasons as to why folks feel the time may not be right to obtain life insurance. "I don't have enough stuff to protect" has been expressed a time or two. I challenge that notion. For one thing, you have your life. I am not going to attempt to put a value on anyone's life because life is precious. I prefer to think of it as, what do you want to occur on your behalf after you pass away?
Paying for a funeral can be expensive
First, let's take a look at final arrangements. According to the National Funeral Directors' Association, the average cost of a funeral in the United States was about $7,800 in 2021.1 Where will the money come from? If you are employed full-time, you may have a term life insurance policy through your employer to cover expenses. What if you are not employed full-time and work part-time? Also, we can't forget about those who have earned their way to retirement. Will these folks have life insurance coverage? For many, the answer may be no. Unfortunately, it has become very common for folks to create Go-Fund-Me pages to get donations to cover final expenses. Losing a loved one is challenging enough without the additional stress of trying to figure out how to pay for a funeral.
Younger folks tend to be in better health—and pay less for coverage
Another consideration for obtaining life insurance is your age. The longer you wait, the older you are getting. Time stops for no one. More than likely, you are in better physical health at a younger age compared to post retirement. As you get older, you may start to develop health conditions that historically have impacted many older Black folks such as Diabetes, High Blood Pressure, obesity, and/or Kidney Failure.
Factors that can affect the health of Black Americans
Many experts believe the racial disparities identified may be due to a combination of environmental, socioeconomic, physiological, and genetic factors. That can include what kinds of foods we eat. To provide some context, growing up, my family dinners included aunts, uncles, and a bunch of cousins. Food was used to show love and I can say with confidence, we had a lot of love in our family. A typical dinner could include macaroni & cheese, greens, dressing, yams, fried chicken, cornbread, and a tall glass of sweet tea. Meals like this were delicious, but, if you think about eating a regular diet of some of these foods, you can see that the health issues we face are real.
The more we learn about eating and living healthier, we can start to make better choices. However, in our community, sometimes, the choice is already made for us. In my hometown, which is a predominantly Black community, access to parks for walking and exercise is non-existent. Access to grocery stores to buy fresh fruits and vegetables within city limits are rare. The routine act of drinking water from the faucet is a gamble. If we are not taking care of ourselves, the health issues previously mentioned can develop and we could very well be un-insurable when we decide it is time to purchase life insurance. There are many barriers already stacked up against us. Don't allow waiting to obtain life insurance be yet another obstacle to overcome.
Life Insurance is for your loved ones
Lastly, let's talk about our loved ones. Do you have people that depend on you for financial support? Potentially a young son or daughter that needs childcare, or a teenager that aspires to go to college? Maybe it's the love of your life who holds everything down at home. If you were to pass away, what is going to happen to them? Will they be able to maintain their lifestyle, or will they have to make some drastic changes to survive? Can they continue to call the place where you created family memories home or will it become too expensive? Will your children be able to continue being children, or will they have to grow up faster than expected to help with adult responsibilities?
While you are out here living your best life, make sure your loved ones can continue on after you are gone. One thing to consider is leaving them enough money to make appropriate final arrangements for you. Taking a few proactive steps to help ensure your family has that covered may help them focus on celebrating the wonderful life you shared.
1 Statistics. (2021). National Funeral Directors Association. https://nfda.org/news/statistics
Article by Allison M. Smith, Quality Control Specialist at CMFG Life Insurance Company, underwriter for TruStage® insurance products.
Got a minute?
Get a life insurance quote - it won't take long.
Get pricing