Article
Do my senior parents need life insurance?
Many older people think they don't need—or can't get—a life insurance policy. But in a lot of cases that's not true.
September 8, 2021
4 min read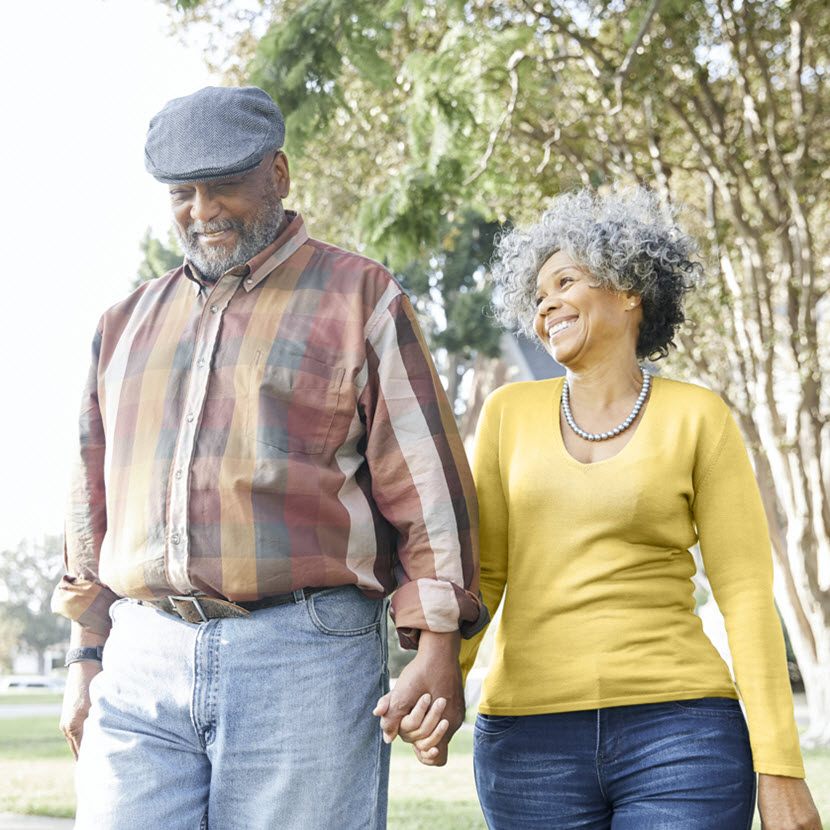 While the best time to purchase life insurance is usually when you're young, there are many situations where taking out a life insurance policy later in life makes sense. For example, many older people still have dependents who count on them for help with money. The death of a parent, grandparent or guardian could mean that their dependents might not be able to pay their bills or attend school. A life Insurance policy can help provide for them.
But even older people without dependents may need life insurance. Most parents would never want to leave their families with large debts. But some don't realize that if they die with debts, those debts may get passed along to their families. Many also don't realize that final expenses—things like burial, cremation, and funerals—can be expensive and force their families to spend more than they can afford.
Talking about life insurance with your senior parents is important. The sooner they act, the easier it will probably be to get the coverage they need.
Is there an age limit for senior life insurance coverage?
How old is too old to get a life insurance policy? That depends on the insurance company. And on the type of insurance your parent needs.
In the case of most term life insurance policies, the cutoff for having your application accepted is around retirement (65-70 years old) and the policy coverage ends at about age 80. The cost of term insurance for seniors is going to be higher than for younger adults. But for seniors with dependents, the cost could definitely be worth it.
Whole life insurance offers a little more leeway, age-wise. Many insurance companies will write policies for people who apply at ages all the way up to 85.
So, there's a good chance your parents can get life insurance if they need it. The question is how to help them figure out if they need insurance and how to get them to apply for it if they do.
Tips for talking about life insurance with parents
Life insurance for elderly parents can be a good idea. It can also be a stressful subject to bring up. If you're part of the "Sandwich Generation"—people who are "sandwiched" between the need to raise their children on one hand and the need to help care for their parents on the other—you already have plenty of stress in your life. But talking about life insurance doesn't have to be difficult. Here are some tips for how to go about it.
Talk about your own life insurance: If you have a life insurance policy to protect your family, mentioning the value you find in having it in place could be one way to bring up the subject of your parents' coverage in a positive way. You're glad you have it. You can ask them if they have it, too.
Involve other potential beneficiaries: If there are other people (your brothers, sisters, or other members of the family) who will be affected financially by the loss of your parents, they can help determine how much money the insurance policy would need to pay.
Try not to let emotion get the best of you: Life insurance involves two topics that can be hard to discuss: death and money. Focus on how getting life insurance may be a smart and practical decision.
Key life insurance questions for senior parents
Life insurance brings the most value when it meets the actual needs of those left behind. That's why understanding where your parents stand in terms of things like debts, savings, wills, and end-of-life wishes is important to deciding what kind of insurance to purchase and how much coverage it should provide. Here are some things to ask:
Do they still have dependents: Today many older people are a primary source of financial support for their children, grandchildren, and others. Understand who, if anyone, needs to be taken care of when your parents are gone.
What is the state of their finances: Do your parents have debts you and other beneficiaries would have to pay in their absence? What funds do they have in the bank and in investments? Do they have 401Ks or other retirement funds? Have they made end-of-life arrangements or at least put money away for that purpose?
Do they have wills in place: Wills are important to have, and can help indicate what your parents want for their loved ones when they're gone.
What are their end-of-life wishes: Have they thought about burial or cremation costs, funeral costs, and the cost of other related issues, such as end-of-life medical bills? If they want to be sure the money is there to cover those expenses, life insurance can help. Many policies allow "riders" (or add-ons) specifically to cover final expenses.
Do a little homework in advance of meeting with your parents. Talk with friends and family to get the conversation started today.
Got a minute?
Get a life insurance quote - it won't take long.
Get pricing