Article
10 ways to find a lost life insurance policy
It can be easy to lose track of an insurance policy, but if you need to find your missing life insurance policy or help a loved one do the same, there are steps you can take. These steps also apply if your loved one recently passed away and you believe you are a beneficiary of their life insurance but aren't sure where the policy is stored.
February 8, 2023
5 min read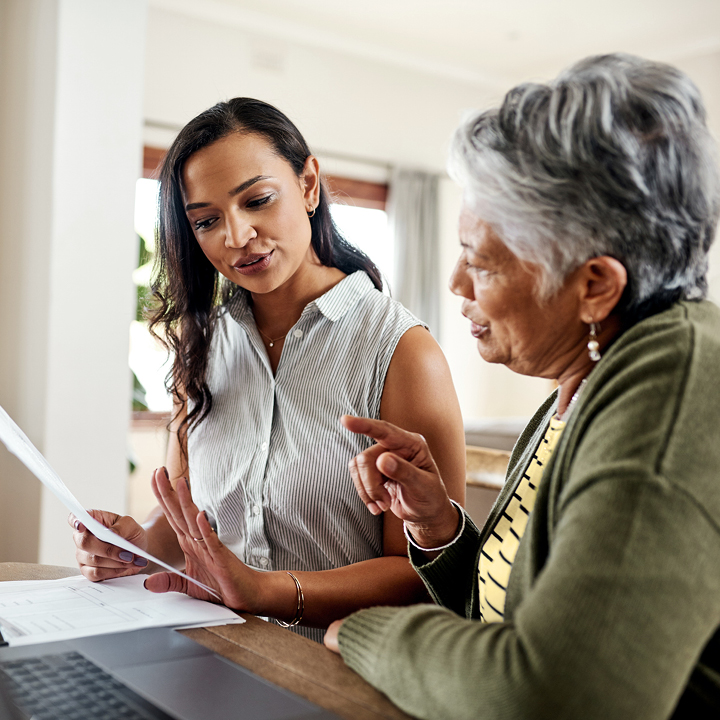 If the policyholder is still alive, request a new copy of the policy

If you misplaced a life insurance policy, but you have been paying premiums regularly, you're in luck—usually you can easily get a new copy of the policy. You can do this simply by calling the insurance company to explain the situation. After confirming your identity, the company will typically provide you with a new copy of your policy within weeks. 

But what if it's a deceased loved one's policy that is missing?

Unfortunately, many people only think about where a life insurance policy has been stored after their loved one passes on. According to the National Association of Insurance Commissioners (NAIC), tens of millions of dollars in life insurance benefits go uncollected every year because companies don't know a policy holder has died and because beneficiaries never make a claim. Some people who are entitled to the death benefit from a policy might feel that, without a policy document, they cannot make a claim. But that's not necessarily true.  
If your loved one is deceased, try the following methods for locating a policy  

 

Search personal records

Often, someone's personal records and documents will contain evidence of a life insurance policy. Consider checking the deceased person's mail for life insurance documents. Also, bank statements may show the payment of life insurance premiums. Tax returns may show cash value interest or payments made to life insurance companies, as well as cash distributions.  Remember that once you know the name of your deceased loved one's insurance company, you can call the company to report your loved one passed away and ask for help making a claim. 

 

Ask financial advisors and other significant people

Frequently a trusted financial advisor, insurance agent, accountant or personal lawyer will know about your loved one's insurance policy. You might also want to check with spiritual advisors, friends, and other important people.  

 

Check with your loved one's automotive and home insurers

Often, people purchase several different kinds of insurance from the same company. If you are able to find documentation of your loved one's car or home insurance, you can ask those companies if that person also has a life insurance policy with them.   

 

Contact employers

Many employers offer some form of group life insurance to their employees. Even if your loved one was retired, you can check with his or her former employer to see if the group life insurance policy is still active.  

 

Contact trade unions and other professional associations

Trade unions, veterans' associations, alumni associations, and other types of professional and social organizations sometimes offer group life insurance to their members as well. If your loved one belonged to one or more of these groups, contact them to see if there is a life insurance policy. 

 

Check online databases

There are several online databases you can consult to help find a loved one's life insurance policy. The MIB Underwriting Group database contains records of life insurance applications—which could mean an active policy also exists. The NAIC Life Insurance Policy Locator allows you to submit a request for participating life insurance companies to search their records for your loved one's information. Finally, the National Association of Unclaimed Property Administrators (NAUPA) runs MissingMoney.com, a listing of life insurance benefits that were turned into state governments because no one claimed them. If you find benefits from a policy that belonged your loved one, it might still be possible to collect on it. 

 

Contact your state insurance commissioner's office and state department of unclaimed property

Twenty-nine U.S. states offer online databases where residents can search for life insurance policies. Even if your state doesn't offer such a database, you can call the state insurance commissioner's office to request a search for your loved one's policy. If life insurance benefits go unclaimed, the life insurance company typically turns the money over to the state treasurer. You can find contact information for every state treasurer at the National Association of Unclaimed Property Administrators' website.    

 

Check public records

Life insurance policies may be listed in public records. The first place to check is your loved one's will. If your loved one went through a divorce, a life insurance policy may be listed as an asset in those proceedings.   

 

Finally, check safe deposit boxes and computer drives

Frequently people keep important documents like life insurance policies in a safe deposit box. In order to gain access to another person's safe deposit box, you will generally have to get a court order. The same holds true for any cloud-based documents or encrypted computer documents that can only be opened by a software company. 

 
Remember: a policy document isn't everything 
Remember that although it's ideal to have a life insurance policy document on hand, losing or misplacing one doesn't mean the policy loses its value. If your search for the document doesn't turn it up, focus on getting any possible information (company name, policy number, etc.). That can be enough to start a claim.
Got a minute?
Get a life insurance quote - it won't take long.
Get pricing