Article
Do I need insurance if I'm subletting?
Renting is a well-understood topic, but that isn't necessarily the case for a similar topic: subletting. So, let's look at subletting and learn why subletters should consider renters insurance.
June 9, 2021
4 min read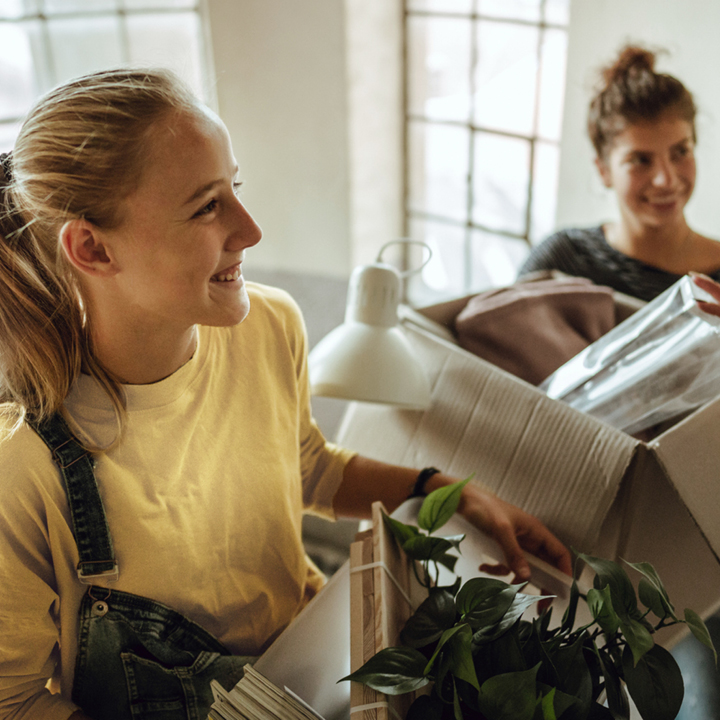 What is subletting?
Subletting is when one person rents out an apartment or home they're renting from a landlord to someone else. In essence, the term describes two main scenarios: when you're subletting to someone and when you're subletting from someone. 
Example 1: Imagine that you're going to be out of town for an extended period of time. So, you decide to rent your place to someone else while you're gone.
You're still the primary tenant and your name is the only one on the original lease. But you're receiving rent from someone occupying your apartment while you're gone. In this situation, you're subletting the place to someone else. If there's damage to the apartment while you're away, you're still responsible.
Example 2: You temporarily rent a place from the person who is the leaseholder and normally the resident—from what is known as the primary tenant. 
Like you, the primary tenant is going to be away from home for a limited period of time—perhaps several months or more. In this situation, you're subletting the apartment from the primary tenant. If one of your possessions is stolen during this time, you're not protected by the primary tenant's insurance.
Am I covered by the landlord's insurance when subletting?
Landlord insurance is designed specifically from the landlord's point of view. All landlords need it, but it's not enough to protect renters.
Landlord insurance usually covers property damage and liability. It comes in handy against such things as fire, wind damage, and lightning strikes to the house or apartment building. Sometimes the coverage includes any other buildings on the property, such as a garage.
Landlord insurance also protects the landlord in case a tenant is injured. If the injury is the landlord's fault, their insurance can help with medical bills, legal fees, and various other costs that a court may require they pay. 
However, landlord insurance doesn't cover a renter's personal belongings. Landlord insurance might pay for the cost of repairs related to the burglary: for example, a broken door lock. But it won't usually pay for the replacement of your stolen items or vandalized property. 
Whether you're renting from the landlord or subletting, if you're worried about losing personal property to theft or damage, you should consider purchasing renters insurance.
Am I covered by the primary tenant's renters insurance if I'm subletting?
As we noted above, even if the primary tenant has insurance, it won't protect you as the subletter. If you're subletting, helping protect your property means you're going to need renters insurance.
What renters insurance covers
Renters insurance usually covers three primary categories—personal property, liability, and living assistance. It helps replace personal property that may be stolen or damaged, such as a phone, laptop, or TV. 
Your renters insurance also typically helps cover the cost if someone is injured while visiting you. Additionally, renters insurance often helps pay for a hotel room if you need to temporarily relocate due to an event such as a fire.
Remember, though, that renters insurance normally doesn't cover your roommates' belongings. If two or more people are sharing a rental or a sublet, and each has property of their own, each will want to consider their own renters insurance policy.  
Is renters insurance expensive, and how do I get it?
Renters insurance is generally one of the least expensive types of insurance. However, be careful not to underestimate how much coverage you may need. Take a detailed inventory of your belongings and determine how much it would cost to replace those items. You should also consider the liability part of your insurance. You want enough coverage to pay for injuries to visitors to your home. Consider medical bills as well as legal bills. The internet makes it relatively easy to get a renters insurance quote in just a few minutes. All you need to do is answer a few basic questions, such as:
What type of place are you renting?
How long has this been your address? 
What is your date of birth?
Consider renters insurance to help protect your personal belongings
No one wants to think about a fire or theft. Sadly, events like these can happen to anyone. But you can't count on your landlord's insurance or a primary tenant's insurance to protect you. The people who financially recover the quickest are usually those who protect themselves with renters insurance. And you might be surprised at how simple and affordable purchasing some can be.