TruStage Tops 5,000 Reviews on Trustpilot
Receives "Excellent" rating from leading independent consumer review platform
Jan 13th 2022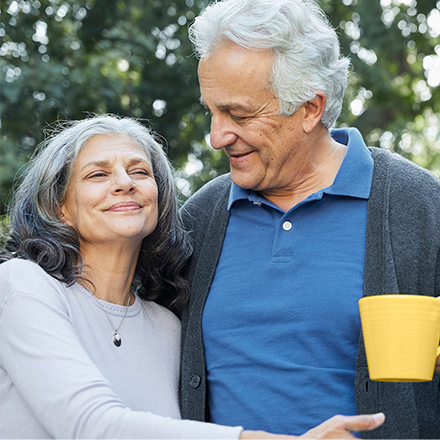 TruStage® Insurance Agency has now received more than 5,000 consumer reviews on Trustpilot, a leading online business review platform. TruStage achieved the milestone with a customer service rating of 4.7 out of 5 stars, which puts it in "Excellent" status among life insurance categories.
The rating system focuses exclusively on consumer feedback, and takes into account the number of reviews, the age of the reviews, and the average rating provided by customers.
"This is an exciting milestone for a tool so critical in making sure that we are able to hear our customers," said Jeff Dillon, TruStage Vice President of Digital Marketing. "Obviously, we are pleased with the fact that we have such high ratings, even with so many reviews. But, while it's always fun to read some of the glowing reviews, we also appreciate the opportunity to see places we can improve and make things right for customers who didn't have a five-star experience."
TruStage welcomes customer feedback and makes it a policy to respond to all reviews of three stars or less, typically in one business day. The company puts a high value on the opinions of its customers and believes that being responsive to questions and concerns is important to building and sustaining customer trust.
TrustPilot gives consumers the opportunity to provide verified ratings of companies, their products, and their services. Since 2007 it has received more than 120 million consumer reviews of a wide range of businesses and products.
"We appreciate continuing to work with companies that are open about their customer experiences," said Meg MacCune, Director of Customer Success at Trustpilot. "We always want to empower our partners to be transparent, innovative, and forward-thinking with their customers."
About TruStage
TruStage offers insurance products and programs through TruStage Insurance Agency, LLC, and is a member of the CUNA Mutual Group family of brands. TruStage, which was founded on more than 80 years of serving credit unions and their customers, helps protect more than 20 million people and is underwritten by CMFG Life Insurance Company, a company that's consistently rated "A" (Excellent) for financial stability by AM Best.1 For more information, visit www.trustage.com
About Trustpilot
Trustpilot was founded in 2007 with a vision to create an independent currency of trust. We are a digital platform that brings businesses and consumers together to foster trust and inspire collaboration. We are free to use, open to everybody and built on transparency. Trustpilot hosts reviews to help consumers shop with confidence and deliver rich insights to help businesses improve the experience they offer. The more consumers use our platform and share their own opinions, the richer the insights we offer businesses and the more opportunities they have to earn the trust of consumers from all around the world. Over 120 million consumer reviews of businesses and products relating to over 530,000 domains have been posted on Trustpilot and those numbers are growing by more than one review per second. Trustpilot has over 700 employees and is headquartered in Copenhagen, with operations in London, Edinburgh, New York, Denver, Melbourne, Berlin and Vilnius.
Newsroom Contacts:
Rachel Strauch-Nelson:
CMFG Ventures, TruStage, Legislative Affairs, Human Resources