Article
TruStage website receives a 2021 Sitecore Experience Honorable Mention for Best Digital Experience Transformation
The award recognizes brands that have built truly customer-centric digital experiences.
Dec 15th 2021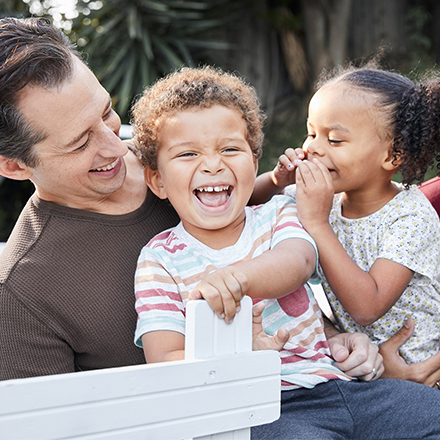 TruStage® has received an honorable mention in the Best Digital Experience Transformation category of the 2021 Sitecore Experience Awards (SEA). The entry was selected from more than 140 submissions.
"It's exciting to have our partners at Sitecore recognize our team's efforts to transform our digital experiences, our approach to dynamic personalization, and our inclusive approach to digital accessibility," said Jeff Dillon, VP, Digital at CUNA Mutual Group. "We strive to create digital experiences that make it easier for our customers to help protect their families from life's unexpected challenges. This award is another indication of our tremendous progress."
The Sitecore Experience Awards 2021 recognize brands that have built truly customer-centric digital experiences with Sitecore® technology. The SEAs are awarded to Sitecore customers and their partners whose entries clearly demonstrate their Sitecore solution is delivering ground-breaking customer experiences and great overall value to their business. The SEAs highlight best-in-class brands from four specialized categories.
"We have some of the most innovative customers and partners in the world leveraging our platform to implement digital-first strategies that dramatically enhance the consumer experience," said Lee Miles, Chief Customer Success Officer, Sitecore. "They recognize that digital has become ingrained at every level of the customer experience. It is more than a key component for organizations that want to move beyond the status quo – it is absolutely essential to any brand that wants to make those experiences even more immersive and impactful. We are proud to honor their achievements with this year's Sitecore Experience Awards."
About Sitecore
Sitecore delivers a digital experience platform that empowers the world's smartest brands to build lifelong relationships with their customers. A highly decorated industry leader, Sitecore is the only company bringing together content, commerce, and data into one connected platform that delivers millions of digital experiences every day. Leading companies including American Express, ASOS, Kimberly-Clark, L'Oréal, and Volvo Cars rely on Sitecore to provide more engaging, personalized experiences for their customers. Learn more at
Sitecore.com
.
About TruStage
TruStage offers insurance products and programs through TruStage Insurance Agency, LLC, and is a member of the CUNA Mutual Group family of brands. TruStage, which was founded on more than 80 years of serving credit unions and their customers, helps protect more than 20 million people and is underwritten by CMFG Life Insurance Company, a company that's consistently rated "A" (Excellent) for financial stability by AM Best.1 For more information, visit TruStage.com.
Newsroom Contacts:
Rachel Strauch-Nelson:
CMFG Ventures, TruStage, Legislative Affairs, Human Resources