TruStage underwriting company, CMFG Life Insurance Company, acquires Assurant's Global Prearranged Funeral & Final Expense Business
The acquisition expands the company's financial service offerings for its middle-market consumers.
Mar 9th 2021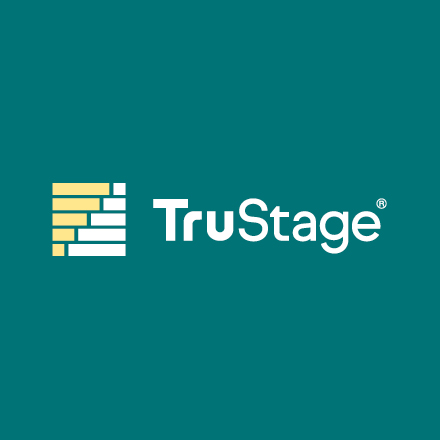 CMFG Life Insurance Company, a financial services provider and underwriting company to TruStage®, has agreed to acquire Assurant's preneed life insurance and final expense insurance business, which is underwritten by American Memorial Life Insurance Company (AMLIC) in the United States and Assurant Life of Canada (ALOC) in Canada. This arm of the Assurant business, which serves more than 2 million consumers in the United States and Canada, was purchased for approximately $1.3 billion and brings $6.5 billion of face value in force.
Preneed life insurance allows families to prefund their prearranged funeral expenses. When someone purchases preneed coverage, they work directly with a funeral home to plan their funeral and then purchase a preneed life insurance policy to cover the associated expenses of those funeral goods and services.
Preneed life insurance differs from conventional life insurance because the death benefit is assigned to a designated funeral home. A beneficiary is also listed on the policy for instances when the cost of the funeral is less than the death benefit. In addition to the preneed life insurance offerings, final expense life insurance policies will also be offered. Final expense life insurance is purchased through licensed insurance producers to help take care of expenses that occur close to or after the death of the insured. These expenses include funeral and burial expenses, and final medical and credit card bills. Final expense life insurance policies are typically not assigned to a specific funeral home. Many purchasers see it as a way of making sure their final expenses are paid for and their loved ones are spared having to arrange and pay for a funeral while they are grieving.
As part of CMFG Life, the company will continue its longstanding partnership with the largest funeral home provider in North America and with many other funeral home partners and distributors across the U.S. and Canada.
Following the completion of the acquisition, CMFG Life is expected to offer these products through its TruStage brand, beginning in Canada at the start of 2022 and in the United States in mid-2022. As with other TruStage products, they are designed to help give middle-market consumers access to solutions that help build financial stability. Middle-market consumers make up a specific sector of the economy, and are usually interested in affordable, easy-to-use products and services.
"This acquisition allows us to expand the ways we reach middle market consumers, helping more people make financial decisions that work for them and their situation," said Robert N. Trunzo, president and CEO, CUNA Mutual Group. He added, "Ultimately, we are working to ensure a brighter financial future is accessible to everyone."
CMFG Life and Assurant are already partners in a different line of business—automobile mechanical repair coverage. The agreement also includes an extension of that 23-year partnership.
About TruStage
TruStage offers insurance products and programs through TruStage Insurance Agency, LLC, and is a member of the CUNA Mutual Group family of brands. TruStage, which was founded on more than 80 years of serving credit unions and their customers, helps protect more than 20 million people and is underwritten by CMFG Life Insurance Company, a company that's consistently rated "A" (Excellent) for financial stability by AM Best.1 For more information, visit www.trustage.com
About CUNA Mutual Group
Built on the principle of "people helping people," CUNA Mutual Group is a financially strong insurance, investment and financial services company that believes a brighter financial future should be accessible to everyone. Through our company culture, community engagement, and products and solutions, we are working to create a more equitable financial system that helps to improve the lives of those we serve and our society. For more information, visit cunamutual.com.
Newsroom Contacts:
Rachel Strauch-Nelson:
CMFG Ventures, TruStage, Legislative Affairs, Human Resources