Article
TruStage underwriter, CMFG Life Insurance Company, gets A.M. Best "A" Rating
CMFG Life Insurance Company is a leading provider of life and annuity products to credit unions and their members.
Mar 10th 2021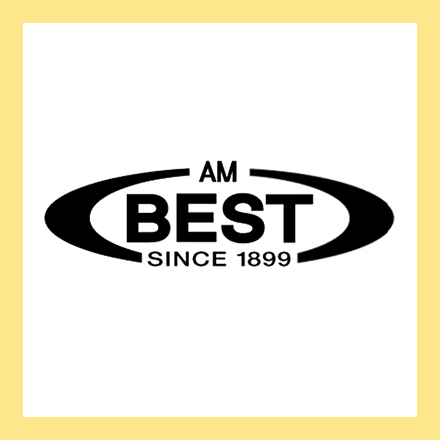 In March 2021, A.M. Best, a global credit rating agency specializing in the insurance industry, awarded CMFG Life Insurance Company a Financial Strength Rating of "A" (Excellent) and a Long-Term Issuer Credit Ratings (Long-Term ICR) of "a+."1 CMFG Life underwrites TruStage® Insurance products.
The ratings for CMFG Life Insurance reflect the strength of the CMFG Life's balance sheet, its strong operating performance, neutral business profile and appropriate Enterprise Risk Management (ERM).
CUNA Mutual Group first introduced TruStage Insurance Agency to offer insurance products in 2013. Its TruStage products help protect more than 20 million Americans. TruStage offers life insurance and accidental death & dismemberment coverage, and makes home insurance and auto insurance available to customers.
The outlook of these Credit Ratings (ratings) is "stable."
CUNA Mutual Holding Group subsidiaries also include CUMIS Insurance Society, Inc., CUMIS Specialty Insurance Company, Inc., and CUMIS Mortgage Reinsurance Company.
About TruStage
TruStage offers insurance products and programs through TruStage Insurance Agency, LLC, and is a member of the CUNA Mutual Group family of brands. TruStage, which was founded on more than 80 years of serving credit unions and their customers, helps protect more than 20 million people and is underwritten by CMFG Life Insurance Company, a company that's consistently rated "A" (Excellent) for financial stability by AM Best.1 For more information, visit www.trustage.com
About CUNA Mutual Group
Built on the principle of "people helping people," CUNA Mutual Group2 is a financially strong insurance, investment and financial services company that believes a brighter financial future should be accessible to everyone. Through our company culture, community engagement, and products and solutions, we are working to create a more equitable financial system that helps to improve the lives of those we serve and our society. For more information, visit cunamutual.com.
1CMFG Life Insurance Company is rated "A" (Excellent) as of March 2021 by A.M. Best, an independent rating service which evaluates financial stability and operating performance, year after year. An "A" rating is the third-highest of 13 ratings.
2CUNA Mutual Group is the marketing name for CUNA Mutual Holding Company, a mutual insurance holding company, its subsidiaries and affiliates.
Newsroom Contacts:
Rachel Strauch-Nelson:
CMFG Ventures, TruStage, Legislative Affairs, Human Resources