TruStage™ introduces first-of-its-kind digital lending insurance product
First-of-its-kind digital lending insurance product is designed to promote financial resilience for lenders and borrowers.
September 27, 2023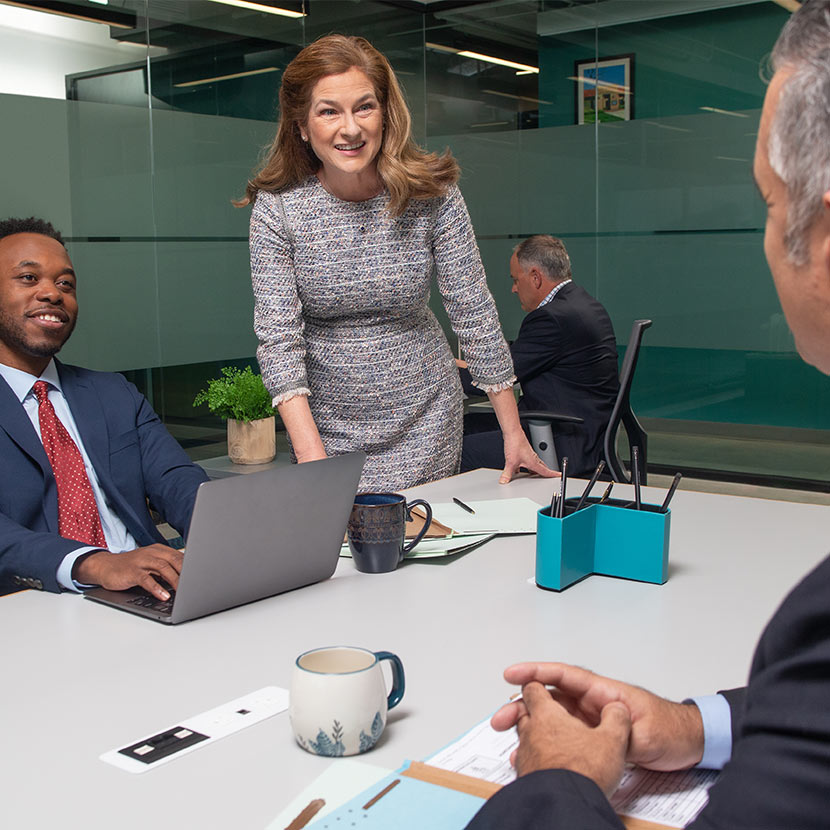 MADISON, Wis. — TruStage, a financially strong insurance, investment and technology provider, built on more than 85-years of experience providing payment protection solutions to credit unions, officially announced the availability of its newest lending solution — Payment Guard Insurance. The Payment Guard product is a pioneering innovation in the digital lending insurance space and was recently named a Finovate Awards Finalist¹ as an embedded insurance solution for digital lenders and borrowers. It is designed to protect against unexpected covered losses that could lead to borrower defaults. With TruStage Payment Guard Insurance, borrowers are protected in case of covered job loss or covered disability.
The Payment Guard solution is designed to be an added benefit delivered by digital lenders regardless of business sector, immediately covering borrowers when their loan is funded at no additional cost to them. The solution is customizable to accommodate the lender's budget and has a seamless no-code implementation.
"Eight in 10 consumers have concerns about making their loan payments²," said Danielle Sesko, TruStage director of Product Management. "Our Payment Guard product offers borrowers a unique layer of protection for their payment obligations in case of covered job loss or covered disability. This product is designed to help lenders attract more borrowers, strengthen their portfolio's performance and reduce time spent on collections. We want this coverage to become a 'must have' feature for borrowers when selecting their loan products and credit providers."
Happy Money, a platform that connects credit unions and consumers to enable access to happier lending at scale, collaborated with TruStage on the development of the product and became the first company to integrate the solution. "We are designing a happier way of lending that helps borrowers achieve their goals and helps credit unions achieve greater impact, and TruStage Payment Guard is a prime example of how we're continuing to advance innovative technology and products through our platform," said Adam Zarlengo, Chief Product Officer of Happy Money. "Offering this coverage with every Happy Money loan helps us bring greater confidence and protection to borrowers and strengthen loan performance for our lending partners."
Last month, Zirtue, the world's first relationship-based, peer-to-peer lending application that simplifies loans between friends, family and trusted relationships, became the second platform to announce its deployment of the TruStage Payment Guard product. "In the current environment of high inflation and tighter financial conditions, lenders need to feel confident since more borrowers may turn to friends, family, and trusted relationships during these financially challenging times," said Dennis Cail, co-founder and CEO of Zirtue. "With friends and family being one of the largest banks in the world, our goal is to help offer relationship-based lenders the peace of mind they deserve. The TruStage Payment Guard solution enables us to provide an innovative solution that could act as a safety net for our lenders, underscoring our commitment to driving financial security and inclusion."
Coverage through the TruStage Payment Guard will not impact borrowers loan terms and is supported by the TruStage digital claims team. For more information please visit, www.trustage.com/paymentguard.
About TruStage
TruStage is a financially strong insurance, investment and technology provider, built on the philosophy of people helping people. We believe a brighter financial future should be accessible to everyone, and our products and solutions help people confidently make financial decisions that work for them at every stage of life. With a culture rooted and focused on creating a more equitable society and financial system, we are deeply committed to giving back to our communities to improve the lives of those we serve. For more information, visit www.trustage.com.
Media relations contacts:
Barclay Pollak:
Credit Union Issues, Local News
Rachel Strauch-Nelson:
TruStage Ventures, Human Resources, Legislative Affairs
Kara O'Keeffe:
Annuities, Retirement, Media & Reputation Consultant