Article
TruStage™ Announces CEO Retirement and Successor
Robert N. Trunzo, Chief Executive Officer, announces plan to retire on October 1, 2023. Terrance Williams, formerly of Allstate, named as successor.
June 7, 2023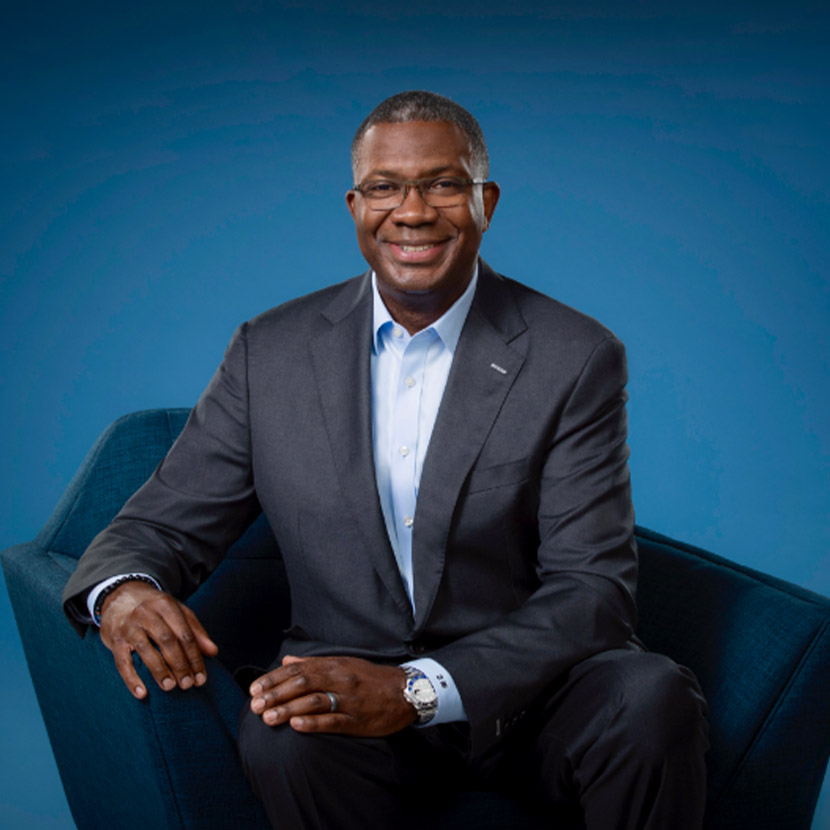 TruStage, a multi-billion-dollar provider of insurance, investments, and financial technology solutions, today announced that Robert N. Trunzo, President and CEO, plans to retire on October 1, 2023. The Board of Directors has unanimously appointed Terrance Williams, formerly Allstate's President of Protection Products & Services Group, to succeed Trunzo as President and CEO of TruStage.
As part of the company's succession plan, Terrance Williams will join TruStage as President and CEO-elect on June 26, 2023, reporting directly to Trunzo until Trunzo's retirement. On October 1, Williams will officially succeed Trunzo as President and CEO of the Company and will serve on TruStage's Board of Directors.
"On behalf of the entire board, I want to thank Bob for his invaluable contributions to TruStage these past 18 years," said Michael Valentine, Chair of TruStage's Board of Directors. "Because of Bob's tireless commitment to the success of the company, and the leadership he's provided as CEO since 2014, TruStage is stronger than ever. Bob is well-known and respected in the credit union space and will be missed. With Bob's support, we were thrilled to find Terrance and are confident that Terrance is the right leader to build on Bob's legacy and continue the company's mission of ensuring that brighter financial futures are accessible to everyone. The succession plan announced today will help secure a seamless transition and we are excited to see the company's continued success under Terrance's leadership."
"It has been an honor to serve as President and CEO of TruStage during this period of transformative growth. I want to thank our employees. Their passion, hard work and dedication to making experiences easy and accessible for the people we serve has allowed us to become an agile organization with a proven track record of delivering for our customers today while designing new solutions for the future," said Trunzo. "Terrance's deep industry expertise, coupled with his shared values and commitment to furthering our purpose, make him the right fit for this job. I look forward to working closely with Terrance during this transition, and I have the utmost confidence that his leadership will inspire the continued growth and mission of TruStage."
Throughout his career, Williams has demonstrated an extensive record of success and leadership capabilities, most recently at Allstate where he served as President, Protection Products and Services. In this role, Williams was responsible for Allstate's non-property-liability businesses, representing $4 billion in revenue. In his previous role as executive vice president and general manager of Allstate Property-Liability Sales and Distribution, Williams was responsible for driving innovation in the company's agency distribution channels including 10,000 domestic agencies and more than 30,000 licensed sales professionals, direct-to-consumer call centers and web sales in the United States and Canada, representing $30 billion in written premium for the enterprise. Before joining Allstate in 2020, Williams was president of Nationwide's Emerging Business Group, including a team of 1,300+ employees, where he led innovation and digital strategy, served as the chief marketing officer, and established the company's $100M venture capital fund. Williams was recognized by Forbes as one of "The World's Most Influential CMOs" in 2017 and 2018 and Savoy Magazine as one of the most influential black corporate directors in 2021.
Williams is a firm believer in philanthropic efforts toward the betterment of communities. He is an active participant and has served on many non-profit boards in multiple markets including Big Brothers/Big Sisters, the Urban League and others. He is actively involved in numerous mentor programs including work as a mentor to undergraduates at the University of South Carolina, where Williams earned his bachelor's in risk management and insurance. Williams is an advisory board member for the university's Risk and Uncertainty Management Center at the Darla Moore School of Business, which helps students and organizations improve decision-making, and Williams is on the board of directors for Encompass Health, the largest owner and operator of rehabilitation hospitals in the United States.
"I am thrilled to serve as TruStage's next President and CEO and would like to thank Bob and the Board of Directors for entrusting me to lead the company as we enter this new chapter," said Terrance Williams. "Bob has set a strong foundation for TruStage's growth and success, and I'm excited to continue this momentum by working toward our collective mission of making brighter financial futures accessible to all and putting the needs of our customers first."
Trunzo's tenure at TruStage has spanned almost two decades. Since Trunzo became president and CEO in 2014, the company's annual revenue has grown by more than $2 billion to $5.2 billion in 2022, and more than doubled its assets under management to $32 billion. With a focus on agility and innovation, the company launched TruStage Ventures in 2016 helping to fund the next generation of innovators in the financial services and insurance industries, later adding the Discovery Fund, investing in early-stage fintech companies led by BIPOC, LGBTQ+, and women founders. In 2021, the company further diversified the many ways it helps protect consumers when it made its largest acquisition, adding preplanning solutions to its portfolio. As CEO, Trunzo has overseen growth in consumers protected to more than 37 million and recently completed a historic effort to unify the company under a single brand, TruStage. TruStage has an award-winning culture with more than 4,200 employees across the United States, Canada, and the Caribbean; and has received strong and stable financial ratings from AM Best, S&P Global Ratings and Moody's Investors Service.
About TruStage
TruStage is a financially strong insurance, investment and technology provider, built on the philosophy of people helping people. We believe a brighter financial future should be accessible to everyone, and our products and solutions help people confidently make financial decisions that work for them at every stage of life. With a culture rooted and focused on creating a more equitable society and financial system, we are deeply committed to giving back to our communities to improve the lives of those we serve. For more information, visit www.trustage.com.
Media relations contacts:
Barclay Pollak:
Credit Union Issues, Local News
Rachel Strauch-Nelson:
TruStage Ventures, Human Resources, Legislative Affairs
Kara O'Keeffe:
Annuities, Retirement, Media & Reputation Consultant