BCU and BCU Wealth Advisors, LLC, partner with CUNA Mutual Group
Wealth management solutions to help empower member financial freedom
April 19, 2023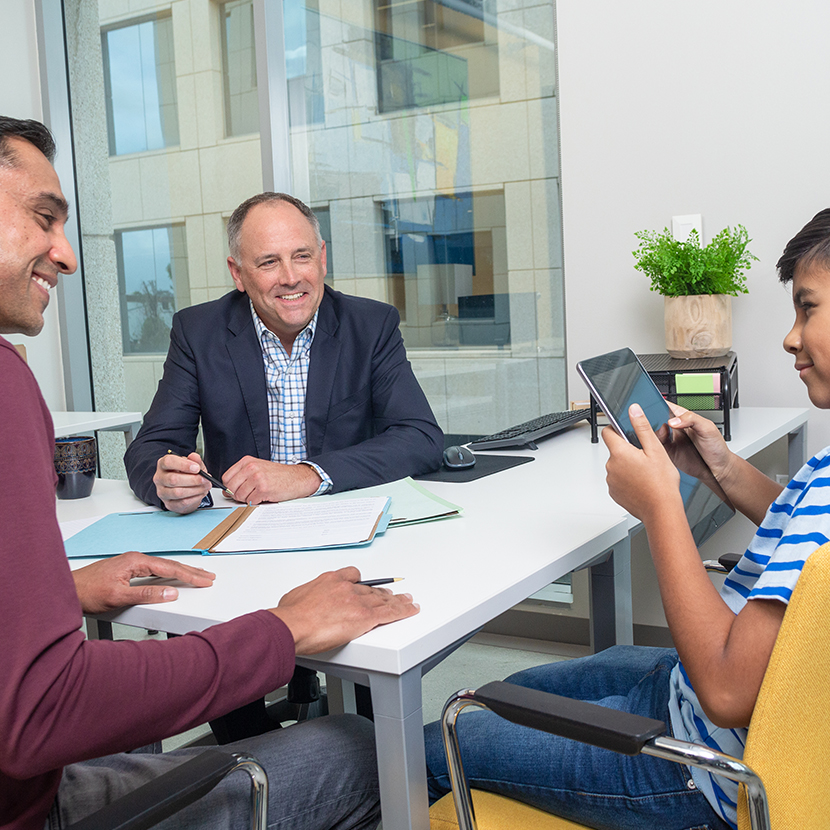 CUNA Mutual Group is pleased to announce an agreement to provide BCU, a fast-growing credit union, and BCU Wealth Advisors, LLC, a fee-based investment advisor, a powerful combination of CUNA Mutual Group and the investment and wealth management services of LPL Financial (Nasdaq: LPLA) ("LPL"). The relationship between CUNA Mutual Group, LPL, BCU and BCU Wealth Advisors allows BCU and BCU Wealth Advisors to offer more members access to personalized wealth management guidance and continue to position BCU as an innovative leader in the credit union industry.
"We are committed to ensuring credit union professionals have the right tools and support to help members reach their financial goals," said Rob Comfort, vice president of CUNA Mutual Group. "Our organization believes a brighter financial future should be available to everyone. With the combination of our unmatched credit union expertise, advanced data and member insights, and LPL's Institution Services platform and digital tools, financial professionals serving BCU members will have powerful resources to help even more consumers make confident financial decisions."
CUNA Mutual Group works directly with credit unions to support financial professionals. CUNA Mutual Group's alliance with LPL provides leading technology and an integrated digital platform that streamlines the end-to-end experience for members and financial professionals.
"The new partnership with LPL Financial and CUNA Mutual Group enhances BCU's purpose of empowering people to discover financial freedom," said Mike Valentine, president and CEO of BCU. "I'm particularly enthusiastic about how the new platform improves member experience and enables stronger relationships with advisors — as our members are at the heart of everything we do."
"We are confident this relationship will streamline both member and advisor efforts," said Dave Blum, executive vice president of BCU and chair of the board of managers of BCU Wealth Advisors. "Additionally, the advanced security and enhanced features will serve our members well as we continue to grow and strengthen the program."
"We look forward to welcoming BCU to the LPL Institutional Services platform and supporting the organization and its advisors," said Rich Steinmeier, LPL Financial managing director and divisional president, Business Development. "One of the reasons CUNA Mutual Group teamed up with LPL was to continue growing. We are excited to see CUNA Mutual Group do exactly that in our partnership with BCU."
About CUNA Mutual Group
Built on the principle of "people helping people," CUNA Mutual Group is a financially strong insurance, investment and financial services company that believes a brighter financial future should be accessible to everyone. Through our company culture, community engagement, and products and solutions, we are working to create a more equitable financial system that helps to improve the lives of those we serve and our society. CUNA Mutual Group is the marketing name for CUNA Mutual Holding Company, a mutual insurance holding company, its subsidiaries and affiliates. Corporate headquarters are located at 5910 Mineral Point Road, Madison, WI 53705.
About BCU: BCU is a not-for-profit, member-owned Credit Union that is fiercely dedicated to Empowering People to Discover Financial Freedom. At just under $6B in assets, BCU is driven by its commitment to providing a fast, easy, secure banking experience and extraordinary service for close to 350,000 members. The BCU field of membership includes employees and families of large employers that are focused on the financial well-being of their workforce; those who live or work in northern Illinois, southern Wisconsin, and the island of Puerto Rico; and subscribers of BCU's wholly owned credit union service organization (CUSO), Life. Money. You.® within communities and Fortune 100 workplaces throughout the United States and Puerto Rico. All BCU members enjoy lifetime access to financial services and well-being programming that inspire confidence through the brand promise "Here Today For Your Tomorrow." To learn more about how we can help you realize your financial dreams, visit BCU.org.
About BCU Wealth Advisors: BCU Wealth Advisors, LLC is an investment adviser registered with the United States Securities and Exchange Commission and domiciled in the State of Illinois. The firm provides fee-based financial planning and investment management services, managing approximately $395M in assets for clients nationwide. This communication is not to be directly or indirectly interpreted as a solicitation of investment advisory services and is for informational purposes only.
About LPL Financial: LPL Financial (Nasdaq: LPLA) was founded on the principle that the firm should work for the advisor, and not the other way around. Today, LPL is a leader in the markets we serve, supporting more than 21,000 financial advisors, including advisors at approximately 1,100 institution-based investment programs and at approximately 500 registered investment advisor ("RIA") firms nationwide. We are steadfast in our commitment to the advisor-centered model and the belief that Americans deserve access to personalized guidance from a financial advisor. At LPL, independence means that advisors have the freedom they deserve to choose the business model, services, and technology resources that allow them to run their perfect practice. And they have the freedom to manage their client relationships, because they know their clients best. Simply put, we take care of our advisors, so they can take care of their clients.
Securities are offered through LPL Financial (LPL), a registered broker-dealer (member FINRA/SIPC). Insurance products are offered through LPL or its licensed affiliates. Investment advice offered through BCU Wealth Advisors, LLC, a registered investment advisor and separate entity from LPL Financial. BCU is not registered as a broker-dealer or investment advisor. Registered representatives of LPL offer products and services using BCU Wealth Advisors and may also be employees of BCU. These products and services are being offered through LPL or its affiliates, which are separate entities from, and not affiliates of, BCU or BCU Wealth Advisors, LLC. Securities and insurance offered through LPL or its affiliates are:
Not Insured by NCUA or Any Other Government Agency | Not Credit Union Guaranteed | Not Credit Union Deposits or Obligations | May Lose Value
Media relations contacts:
Barclay Pollak:
Credit Union Issues, Local News
Rachel Strauch-Nelson:
TruStage Ventures, Human Resources, Legislative Affairs
Kara O'Keeffe:
Annuities, Retirement, Media & Reputation Consultant