Latest investments from CUNA Mutual Group's foundation targets organizations making region more equitable
Close to 30 organizations will receive investment dollars
December 16, 2021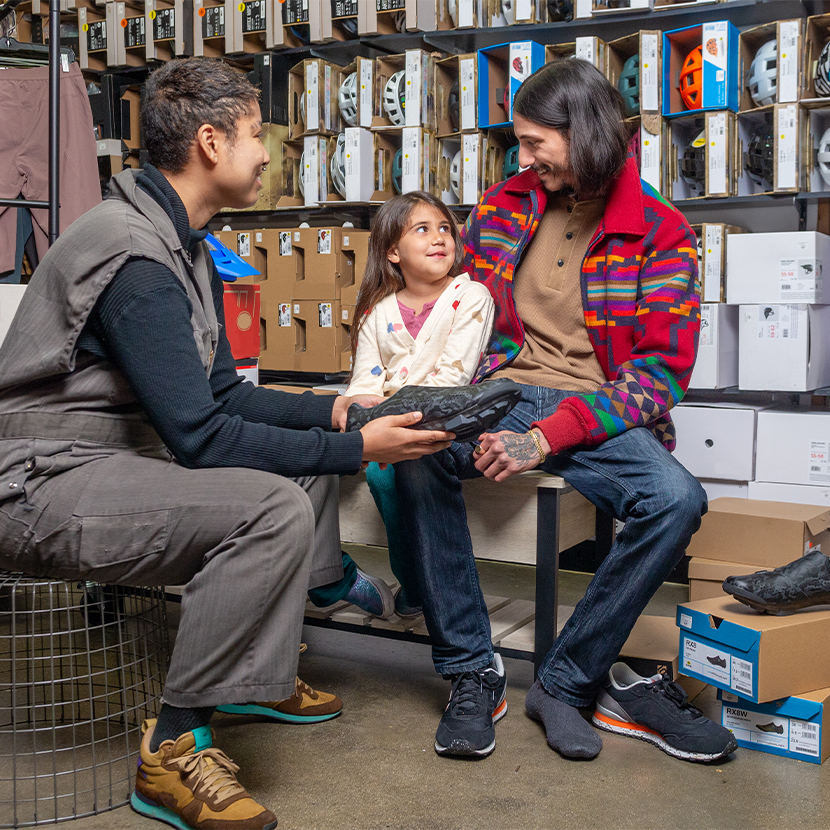 The board of CUNA Mutual Group's Foundation recently voted to invest more than $4 million in non-profits focused on equity. More than $2.4 million will go to south Madison organizations. Investments will also be awarded to organizations focused on economic security and education.
Over the years, CUNA Mutual's Foundation has invested in many south Madison organizations. This is the second time in 2021 CUNA Mutual Group's Foundation has made major investments in south Madison. Earlier this year the organization's Foundation approved more than $600,000 in funding for the YWCA and Centro Hispano/Women's Institute for a Secure Retirement, bringing this year's investment in south Madison to over $3 million.
A total of 28 organizations were awarded funds at the latest board meeting. Nine organizations are located on Madison's south side. The Urban League of Greater Madison (ULGM) and the Center for Black Excellence and Culture (The Center) will each receive $1 million. These are the largest single-year awards ever distributed by CUNA Mutual's Foundation.
"The CUNA Mutual Foundation puts equity into action. Not only are we inspired by the vision for ULGM's The Black Business Hub (The Hub) and The Center, but we're honored to stand alongside community organizations doing the same in very powerful ways," said Alexzandra Shade, director of corporate social responsibility for CUNA Mutual.
"We are very motivated by the investment made by the CUNA Mutual Foundation. Over the years there has been an under-investment in south Madison," said ULGM President and CEO, Dr. Ruben Anthony. "These donations show that south Madison is worthy of significant investments. It also proves CUNA Mutual's support for the south Madison renaissance. This investment will lead to The Hub and other economic and cultural infrastructure. This will be a gift that keeps on giving for decades to come."
Dr. Alex Gee, founder and CEO of The Center said, "The south side of Madison is home to our city's oldest Black neighborhoods and is rich in Black history, innovation and beauty. By investing in south Madison and its cultural legacy, CUNA Mutual's Foundation is helping to preserve and strengthen our Black culture and sense of home in our city. The Center will provide the foundation in south Madison and across the region for the Black community to connect, lead and thrive."
Organizations will receive funds before the end of the year. For a full list of organizations awarded funding by CUNA Mutual's Foundation please see the list below.
Organizations Receiving Funding on South Side of Madison ($2,405,000)
Boys & Girls Clubs of Dane County
Rape Crisis Center
Urban Triage
Omega School
Little Johns Restaurant
Friends of UW Odyssey Project
Urban League of Greater Madison
Champions4Kids (First Tee)
The Center for Black Excellence and Culture
Education ($987,000)
Lighthouse Christian School
Prairie View A&M
G-SAFE
Job Foundation
Leader Valley Foundation
YMCA of Dane County
CEOs of Tomorrow
Infamous Mothers
Dear Diary
MAYDM
Economic Security ($675,021)
Cornerstone Credit Union Foundation
River Food Pantry
East Madison Community Center
Starting Block Madison
Foundation for Black Women's Wellness
Larabee Center
Cedar Valley Friends of the Family
End Domestic Abuse Wisconsin
Wise Women Gathering Place
About CUNA Mutual Group
Built on the principle of "people helping people," CUNA Mutual Group is a financially strong insurance, investment and financial services company that believes a brighter financial future should be accessible to everyone. Through our company culture, community engagement, and products and solutions, we are working to create a more equitable financial system that helps to improve the lives of those we serve and our society.
Media relations contacts:
Barclay Pollak:
Credit Union Issues, Local News
Rachel Strauch-Nelson:
TruStage Ventures, Human Resources, Legislative Affairs
Kara O'Keeffe:
Annuities, Retirement, Media & Reputation Consultant