Add more coverage at a price you like. $100,000 in coverage can cost between $10-$15 per month.
Get Started 
Article
What should I look for in a reputable insurance company?
Cost isn't everything in choosing the best life insurance policy. There's also a lot to be said about choosing an insurance company you can really trust. After all, they're selling you the policy that should ensure your beneficiaries are well taken care of after your death.
Jan 31st 2019
2 min read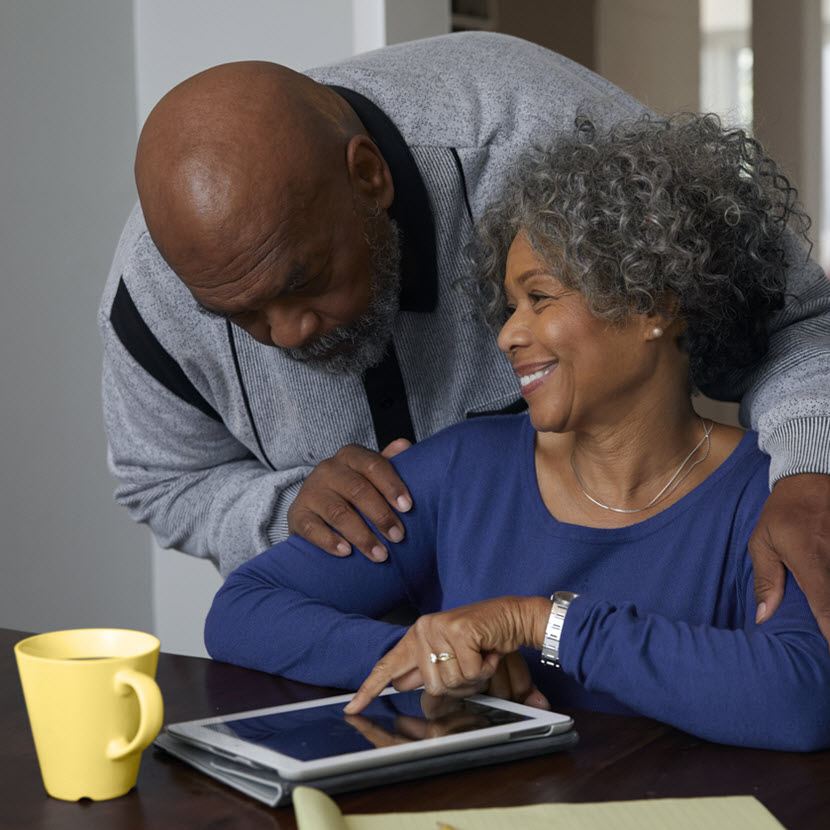 So how do you decide whether an insurance company is reputable? There are a lot of factors to consider — and we'll list some of them below.

But when you're looking for the best life insurance option for you, always do your homework. If you smell something fishy, don't be afraid to cross an insurance company off your list — there are plenty of others!
Is buying life insurance online a good option?
The insurance landscape has really changed in the past decade. Buying insurance online is no longer an outlandish prospect — in fact, according to the 2018 Insurance Barometer Study (by Life Happens and LIMRA), one in three consumers have purchased or attempted to purchase life insurance online.
Buying life insurance online — without the help of an agent — has many benefits. Among those are around-the-clock access to information and application, the ability to shop at your own pace, and an experience free from the risk of sales pressure.

Even if they don't ultimately buy, more prospective policyholders than ever are seeking information online about the best term life insurance or whole life insurance policies, the study found. (We think better-educated consumers are better for everyone involved!)
How do I choose the best life insurance company?
The best life insurance companies not only pay out death benefits as expected. There are many other factors to consider in choosing a partner to provide your life insurance. They include:
Customer service: How an insurance company responds to your questions and addresses your concern is of utmost importance. Agents and customer service representatives should be able to help you with any questions you have — before or after you buy a policy.
Financial strength: You purchase a life insurance policy to guarantee your beneficiaries will receive a payout when you die. You deserve the confidence that your insurer has a strong financial foundation, meaning a higher chance that your death benefits will be paid out. There are many independent organizations, such as A.M. Best, that offer financial strength ratings based on several variables.
Product selection: The best whole life and term life insurance companies offer a wide variety of options to ensure you find the right policy to suit your needs.
It's also worth looking into a life insurance company's history, corporate values, and track record of philanthropy. You're building a lifelong relationship with the company — why not choose one that resonates with your personal values?
Got a minute?
Get a life insurance quote - it won't take long.
Get pricing