Add more coverage at a price you like. $100,000 in coverage can cost between $10-$15 per month.
Get Started 
Article
What are the differences between term and whole life insurance?
Want to help protect your family's future but can't decide whether term life or whole life insurance is best? Get the knowledge you need to make the most informed decision with help from TruStage®.
May 28th 2019
4 min read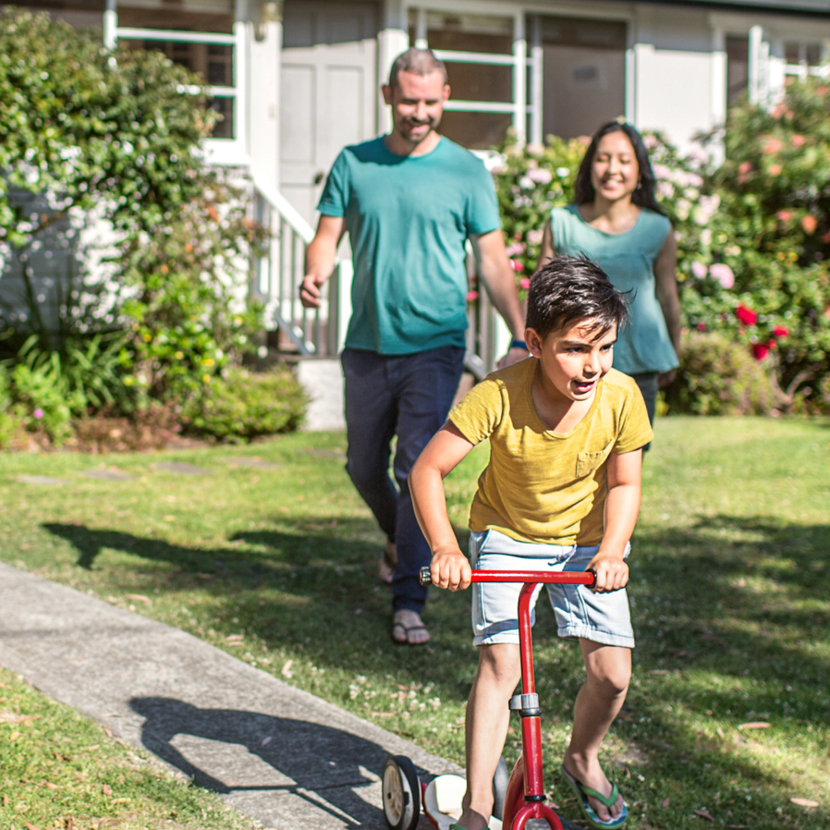 Anybody who's shopped for any type of insurance knows it's a complex process. Life insurance is no exception.

It's confusing even understanding the differences between term life insurance and whole life insurance. But knowing what separates the two is key to getting the right coverage for you and your family.

The good news is that life insurance doesn't have to be complicated. TruStage offers both term life insurance and whole life insurance, and we can help you navigate the options to find a policy that meets your budget and is tailored to your needs.
What is life insurance?
Unsure about what life insurance is? Basically, it helps protect a family's financial stability in the event of death. Having life insurance means your family will be taken care of even if you're no longer around to provide.
This is important because your loved ones may have a hard time paying certain bills. Funeral expenses, mortgage payments, college tuition and existing debts add up. A policy helps pay for these costs.

Term life insurance and whole life insurance do the same thing by providing this financial safety net. But they do it in different ways.
What is term life insurance?
Think of term life insurance this way: If you rent an apartment, your lease has a term length. Maybe it's one year. You make payments during that time and in return have somewhere to live. A term life insurance policy works in a similar way. Sometimes the term is 10 or 20 years; sometimes it's up until a certain age, like 80. Paying premiums during the term keeps your policy active and your family covered.

If you die during the term, a cash benefit will be paid out. Often, there are no income-taxes attached to that payout.

The main takeaway is that your family is protected as long as the policy is active. So why else would someone choose term life?

Term life insurance costs are lower on average than whole life insurance — which is a big advantage. Policies can fit a monthly budget and still offer a high amount of coverage. That coverage is also more flexible. Term life can fit unique needs at different stages of life. Some families plan it so they only need coverage until a certain age or event — like once all the kids are out of college. A term life policy is more convenient for such life changes.

Once the term is complete, you'll likely have the option to renew your coverage. The rate may be higher because of older age or health concerns, but you can swap to whole life before the term ends if you want. It's up to you.
What is whole life insurance?
Whole life insurance provides the same essential benefit as term life insurance. However, it differs in two major ways:
Lifetime protection:

There is no term to whole life insurance: Your family is protected for a lifetime from the day coverage begins. This eliminates any long-term worries about renewing or coverage running out.




Locked rates:

Whole life insurance rates are generally higher than term life because of an extended level of coverage. There is an upside, however: Your rate is locked in for the entire policy. There won't be any surprise premium increases. This makes budgeting easier.
Other benefits include the fact your policy can't be canceled if you make premium payments. That means even health concerns and age will not take away from your family's coverage. Protection is permanent. Another advantage is cash value. A portion of each premium will be put in a tax-deferred account, where it builds interest. Borrowing is allowed, but any loans are subtracted from the eventual payout to your beneficiaries.
Bottom line
Every potential life insurance customer wants the same thing: to protect the future of their family. And while there are different products to get the job done, variety doesn't make things easier if you're unclear on the options.
Here's what to keep in mind:
Term life insurance and whole life insurance both offer the same basic protection through a death benefit.
Flexibility and lower average costs make term life policies more attractive when you're younger.
A lifetime of coverage from whole life insurance and potential cash value may appeal to others.
Talk to TruStage if you're ready to buy life insurance or still have questions like "How much is term life insurance?" or "What's the best whole life insurance policy for me?" We're here to help.
Got a minute?
Get a life insurance quote - it won't take long.
Get pricing