Article
How no exam life insurance works
One of the things that may keep you from buying life insurance might be the medical exam. Maybe you worry that medical exam results could make life insurance too expensive for you. Maybe you simply don't want the hassle of an exam. Here's some good news: It is possible to get life insurance without an exam.
September 20, 2023
4 min read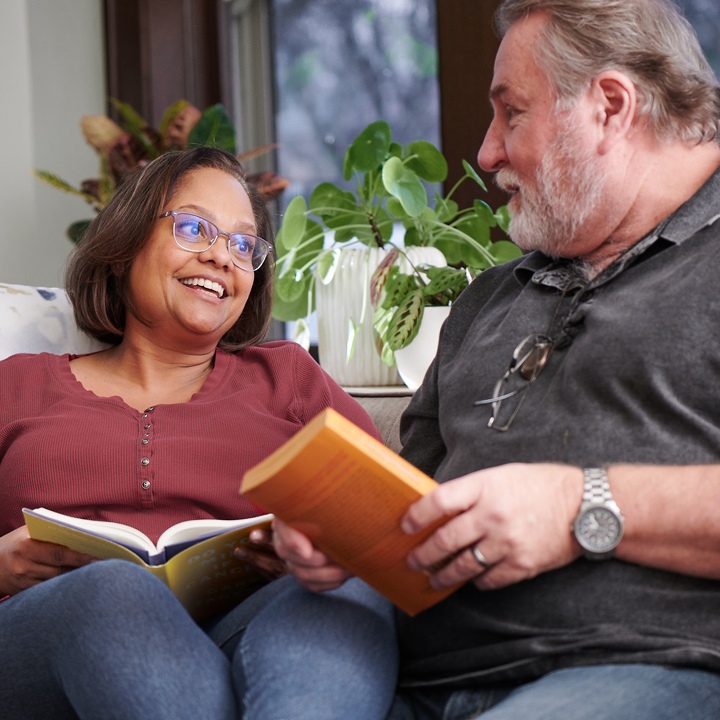 Kinds of life insurance with no medical exams 
Insurers have figured out how to provide people with life insurance without a medical exam. This could save insurers money, since companies usually cover the cost of these exams, and it helps save customers stress.
It also makes it simple for more people to buy life insurance, especially because scheduling an exam could be difficult for workers who get little or no paid time off. Keep in mind, though, that if you choose to avoid taking an exam, you could end up paying a little or a lot more for coverage, depending on the plan you buy. There are four basic kinds of life insurance that may allow you to avoid a medical exam:
accelerated underwriting life insurance
simplified issue life insurance
guaranteed issue life insurance
and group life insurance.
Of these four, accelerated underwriting insurance is the most similar to regular life insurance in terms of cost and coverage.
What is accelerated underwriting life insurance?
Accelerated underwriting insurance is a product of the Internet age. It uses technology to allow you to skip the medical exam portion of the life insurance underwriting process.  Instead, you answer a range of questions about your age and physical health, and software analyzes the information that you give, along with other data that is available online, like your pharmacy records and driving records.
Algorithms determine your risk of death and set your monthly premiums. The premiums you might pay for this type of insurance may be roughly the same as if you underwent a traditional medical exam. The coverage levels are also about the same as traditional life insurance.
Simplified issue
The process for applying for simplified issue life insurance is similar to that of accelerated underwriting life insurance, except that you may have to answer fewer questions. In addition, the software generally checks fewer personal records. The turnaround for acceptance is usually quicker, sometimes as soon as the same day you apply. The flip side to this greater convenience is that there may be a greater chance you will be turned down for a policy.
In addition, premiums for simplified issue insurance may be higher than standard life insurance. These types of policies could also have lower limits on the amount of coverage you could buy.  But for certain persons and certain needs, they may be the ideal choice—a way to buy some valuable life insurance coverage quickly and easily.
Guaranteed issue
Guaranteed issue life insurance doesn't require you to submit to a medical exam or to answer any questions, and you can't be turned down for medical reasons. Guaranteed issue is usually more expensive than simplified issue life insurance or accelerated underwriting life insurance. In addition, the maximum amount of coverage offered is usually lower than with those other types of policies.
Many policies have a "graded death benefit," meaning that if you die within a specified window of time after the start of your policy, the insurance company may refund the premium paid into the policy, but not pay the death benefit. Sometimes companies allow adults as young as 45, up to 80 to apply for this type of insurance.
Guaranteed issue usually isn't the first choice of people who could qualify for another kind of no-exam life insurance. But it allows people who might not be accepted for any other kind of insurance to get coverage.
Group life insurance
Many employers offer their workers group life insurance plans at little to no cost. Often no medical exam is required to sign up for these life insurance policies. However, the coverage offered is usually basic and may not be enough to care for children or a spouse for the long term. Make sure you're satisfied with the death benefit before you decide to make this your only life insurance.
Conclusion: what's right for you?
You may be surprised to find out that there are so many kinds of life insurance that don't require a medical exam; however, how can you know which one is right for you?
If you are younger and in good health, and if you don't mind a longer, more in-depth process in exchange for lower rates, an accelerated underwriting policy could be right for you. 
If you are younger and want life insurance right away, a simplified issue policy might be your best bet.
If you are older, with health problems, a guaranteed issue policy might be your best option. 
Finally, if your top concern after avoiding the medical exam is price, find out if your employer offers a group life insurance plan that you can join. Just keep in mind that these plans may only cover limited expenses.
Got a minute?
Get a life insurance quote - it won't take long.
Get pricing