Article
Introduction to life insurance
Ask yourself this question: If you were to die, would your family struggle to pay for your funeral, the mortgage or daily living expenses?
August 19, 2020
4 min read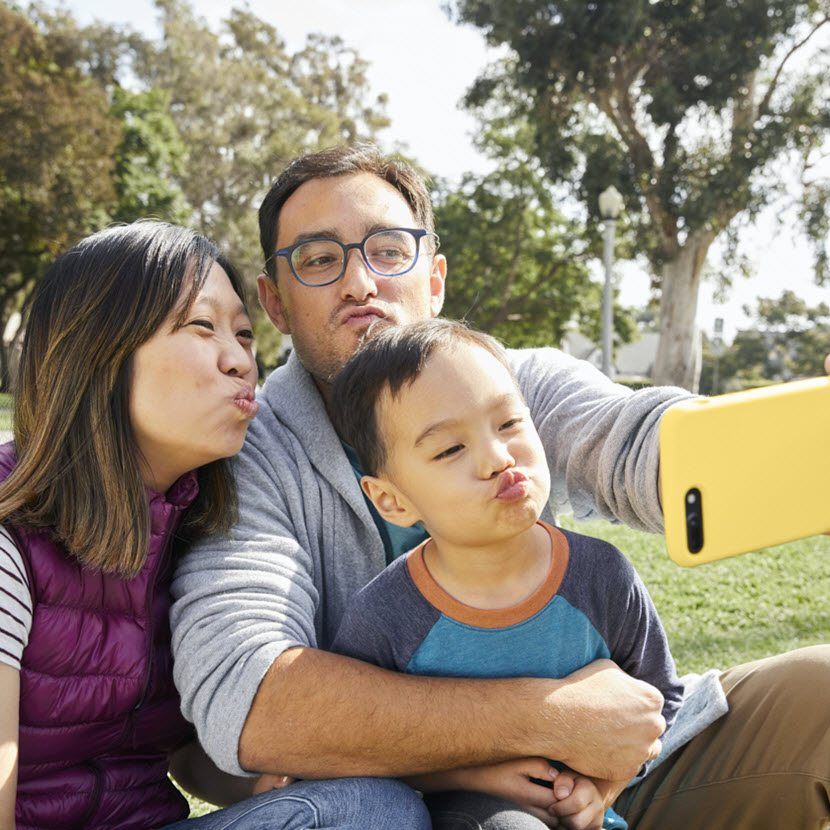 You probably have at least some idea of what life insurance is. Something about making sure there's money for your family if you pass away.
If that's what you're thinking, you've got the basic idea.
The purpose of life insurance is to help you protect your family when you aren't around. It pays them money (called a "death benefit") they need to cover funeral expenses, mortgage payments, car payments, and other monthly bills. Or to help with big, long-term expenses, like your kids' education. The money your loved ones receive is almost never counted as taxable income. In other words, the payout is typically tax-free.
Do you need life insurance?
Ask yourself this question: If you were to die, would your family struggle to pay for your funeral, the mortgage or daily living expenses? If you answered yes—if one or more people depend on you financially—you probably need life insurance.
What many people don't realize is that their spouse, parents, siblings or even their children could be held responsible for the debts they leave behind. That's a burden no one wants to place on the people they love.
Who should consider buying life insurance? You should, if:
You are married or have a partner who depends on your income.
You have children to support.
You have an aging parent or disabled relative who depend on you for support.
Your retirement savings and pension won't be enough for your spouse to live on.
You own a business, especially if you have a partner.
You share a large debt with another person (For example, if you co-signed with your child on a car loan, your child would be responsible for repaying that loan if you passed away).
How about if you're single?
A single parent should strongly consider having life insurance. But even if you are single and have no children, there are very good reasons to buy it:
To pay for your funeral (funeral expenses can be surprisingly high).
If you have significant debts, such as a car loan or student loan.
If you share debt with another person (For example, if you share a home mortgage with a family member).
Is there a right time to purchase life insurance?
There's no wrong time to purchase life insurance. Having coverage to help protect your family is always a good idea. But getting coverage when you're younger is better for two reasons.
The amount you pay for life insurance is tied to your age:

You'll likely pay less if you get life insurance when you're younger.

As you get older, there may be a higher chance you'll develop a serious health problem:

If you wait you might not be able to get life insurance at all.
The two basic types of life insurance
Most life insurance policies do the same thing—they help you protect your family if you're not around to do it. But there are different kinds of life insurance. Here are the two most common types and how they're different:
Term Life Insurance: Term life coverage helps provide protection for your family for a period of time and then ends. It lasts a certain number of years—usually 10, 20 or 30—or until you reach a certain age—say 80 years old. If you pass away during the term, your loved ones get the money from your death benefit. People often choose term life so that their family is covered during the period of time when they expect their bills and expenses to be at their highest—for example, while kids are going to school and college.
Whole Life Insurance: Whole life coverage never runs out, as long as you keep paying your bill. Once a whole life policy starts covering you, it keeps on covering you for the rest of your life. When you pass away, your loved ones receive the payment. People often choose whole life insurance because they want to be certain it will help protect their families when they die and because the price they pay for whole life insurance doesn't go up as they grow older.
Whole Life vs. Term: Since term insurance covers you for a limited period of time, it generally costs less than whole life. That could help make life insurance coverage affordable for people who are on a budget and might not be able to afford whole life. If you want coverage that never runs out, and a monthly premium that never increases, whole life is the way to go.
Got a minute?
Get a life insurance quote - it won't take long.
Get pricing