Article
What to do if your life insurance application is rejected
You were prepared to take the next step to help protect your family with life insurance. Then you found out your application was rejected. Now what? There may be options for people who are declined for a life insurance policy. Don't give up!
June 8, 2022
3 min read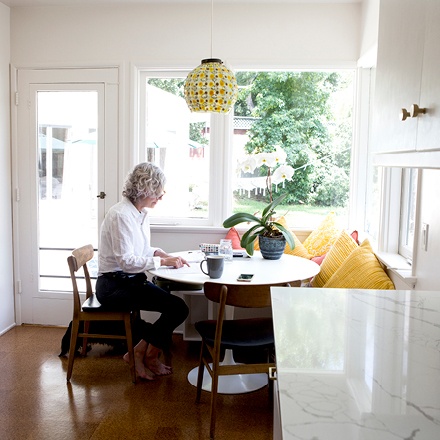 What to do if you are declined for life insurance
Rejection is never fun. Especially if you're trying to do right by your loved ones. But there still may be options for life insurance. Here are some simple steps to help you explore those options as you plan for the future. 
Step 1. Understand the life insurance market. First, consumers should realize that companies have different standards for insurability. Not every company checks the same health and financial information. Some offer policies with no medical exam at all. Getting rejected by one company does not necessarily mean you are not insurable. So, one option may be to simply try another company.
Step 2: Find out why you were rejected. There are numerous reasons that people can be rejected for life insurance. Ask about the specific reason you were rejected, because you may be able to correct or address the issue. Reasons for rejection may include:
Medical – Such as high blood pressure, high cholesterol, being overweight, chronic illness or cancer. 
Lifestyle – A dangerous job (such as certain kinds of construction work, electrical work or mining work), a dangerous hobby (such as scuba diving, skydiving), risky health habits (such as smoking, excessive drinking), or a bad driving record (such as repeated speeding tickets or DUI).
Financial – Such as bankruptcy, unpaid debt or an income that is considered too low to maintain premium payments. 
Even if you think you know why you were rejected, it may be a good idea to ask the insurance agent or company for details. This information may help you prepare for the future. If you find out that the company used incorrect or outdated medical, lifestyle, or financial information to deny your application, you may want to appeal their decision. 
Step 3: Consider making changes if you can. Relatively simply changes to your health or lifestyle may help you move from uninsurable to insurable. For instance, you may be able to get your cholesterol or blood pressure numbers down by taking medication, exercising more, making changes to your diet or losing a small amount of weight. You may also decide to stop risky behaviors like smoking or give up dangerous hobbies like skydiving. If you make a change, wait at least six months before applying again and provide documentation of the change (for example, completion of a stop-smoking program or updated medical records showing a lower blood pressure).
Step 4: Consider other company and policy options. As we mentioned above, every insurance company has its own underwriting guidelines. Just because one company rejects you doesn't mean they ALL will. Inquire about options with different companies. 
You can also look for a different type of policy. For example, a "guaranteed acceptance whole life insurance" policy. Generally speaking, these policies do not require medical exams or lab tests, and you can't be turned down for a medical reason.
Finally, you can look into employer-based group life insurance. This type of group insurance may be easier to get. And in some cases, you may be able to add to the amount of coverage available through your company. However, the base coverage offered from these policies may be lower than you want or need. 
Step 5: Speak with an agent. Insurance agents may be able to help you find products that will work for you and your family. Be honest and open about any challenges you are facing with your application when speaking with an agent.
Step 6: Don't give up! Sometimes the only thing between you and life insurance acceptance is time. Wait and apply with a different company. 
Remember, being rejected for a life insurance policy does not need to be the end of your life insurance journey. With a little work and a little patience, many people are able to find coverage. 
Got a minute?
Get a life insurance quote - it won't take long.
Get pricing