Article
Does your home insurance policy cover your personal property?
The typical homeowners insurance plan helps protect you against damage to your physical home. Some policies also extend protection to include other buildings or attachments on the property, such as a garage. But what about your personal items? Most home insurance policies include some coverage for personal items. How much coverage could depend on which kind you choose.
September 27, 2023
4 min read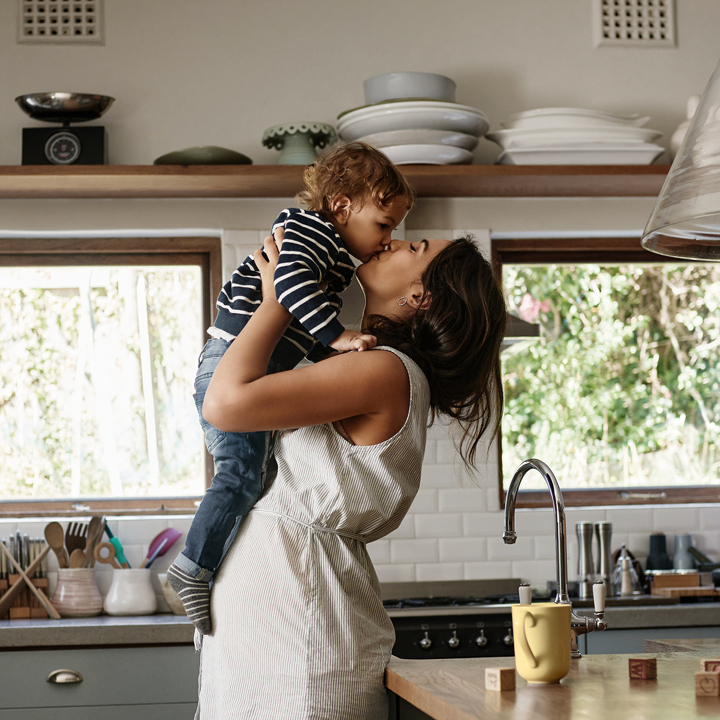 Does a home insurance policy cover your personal property?
A homeowners insurance policy could also typically cover some personal items such as furniture and appliances. For this reason, homeowners insurance is often referred to as a type of personal property insurance.
Homeowners insurance could be crucial in case of a natural disaster or fire. Replacing a sofa, bed, or refrigerator could be expensive, but homeowners insurance could make replacing your personal possessions more affordable.
Replacement cost insurance vs. actual cash value insurance coverage
Different policies cover your personal property in different ways. One policy could cover what is called your property's "cash value." Another might cover its "replacement cost." A cash value plan reimburses you for what your item was worth at the time of its loss—not for the original or replacement cost. So, if you purchased that chair ten years ago, the money you get now might not be enough to buy something just like it, since, over time, age has caused the chair's value to go down.
How is a replacement cost plan different? Let's say that chair you purchased ten years ago cost $300 then. Today, the same piece of furniture costs $400.  Replacement cost coverage would pay the $400 necessary to buy a new piece of furniture like it.
If your goal is to have enough insurance so you would be able to replace your personal belongings without spending additional dollars, you might want to consider finding a home insurance personal property plan that offers replacement cost rather than actual cash value for your belongings. 
Renters insurance could also help protect personal property 
If you rent, you should consider a special type of personal property insurance. It's usually referred to as renters insurance. It protects your personal possessions, similar to homeowners insurance.
Some renters make the mistake of thinking that their landlord's insurance protects their personal belongings. But your landlord's insurance doesn't typically cover your possessions. That explains why some landlords may require you to have renters insurance before they rent to you, and why, to get protection for your personal property, you may need your own policy.
Which belongings does personal property insurance cover?
Generally, homeowners insurance could cover personal property that is stolen or damaged by a disaster. These items might include your sofa, bed, TV, or computer. Ask your insurance representative for the specific items that your plan includes. 
Which belongings does personal property insurance not cover?
Homeowners insurance does not cover every type of stolen property. For example, it may not cover expensive jewelry. The value of the jewelry could be too much for the insurance plan. If you have expensive jewelry or other high-priced valuables, ask your insurance representative if you need additional or specialized personal property insurance coverage.
Most homeowners insurance plans don't cover items damaged or destroyed by flooding resulting from such conditions as heavy rains, rising seas, raging rivers, or failed dams. Often, a homeowner who wants help protecting against those threats will need to purchase flood insurance or add flood coverage to their existing plan.
Also, remember that homeowners insurance is primarily concerned with damaged and stolen property. It typically does not cover personal items that you've misplaced. 
How much personal property insurance could I need to protect my belongings?
To decide how much homeowners insurance you could need for your personal belongings, you should begin by making a personal property inventory of the items in your home. You can start with the major purchases such as your furniture, TV, and computer. 
Next, make a list of your smaller appliances, such as the microwave oven and window-unit air conditioner. Don't forget your lamps, window treatments, rugs, vacuum cleaner, coffee maker, and other smaller items.
A third category might be your personal items, such as clothing and shoes. You may also have items related to exercise, sports, and hobbies. Now it's time to do some research. You want to know how much it would cost to replace those objects with similar items. The internet can make this job much easier than it might seem at first.
Once you've added up the replacement costs for your personal belongings, you'll have a good idea of how much personal property insurance you need. 
Homeowners insurance could help protect your personal belongings
Unfortunate events could happen to anyone, so it usually makes sense to have homeowners insurance. A fire or a theft could rob you of something that could be expensive to replace. Homeowners insurance could help you replace that item; and purchasing it might not be as expensive as you think.