Article
What's the best way to buy insurance?
First time buying insurance? You might feel like you're in a bit over your head figuring out where to start. Your parents or grandparents might have had one trusted insurance agent that they used for many years—or even decades—for all of their insurance needs. These days, you have a lot more options for buying insurance. But what's the best way? The good news is, it's up to you.
October 23, 2019
3 min read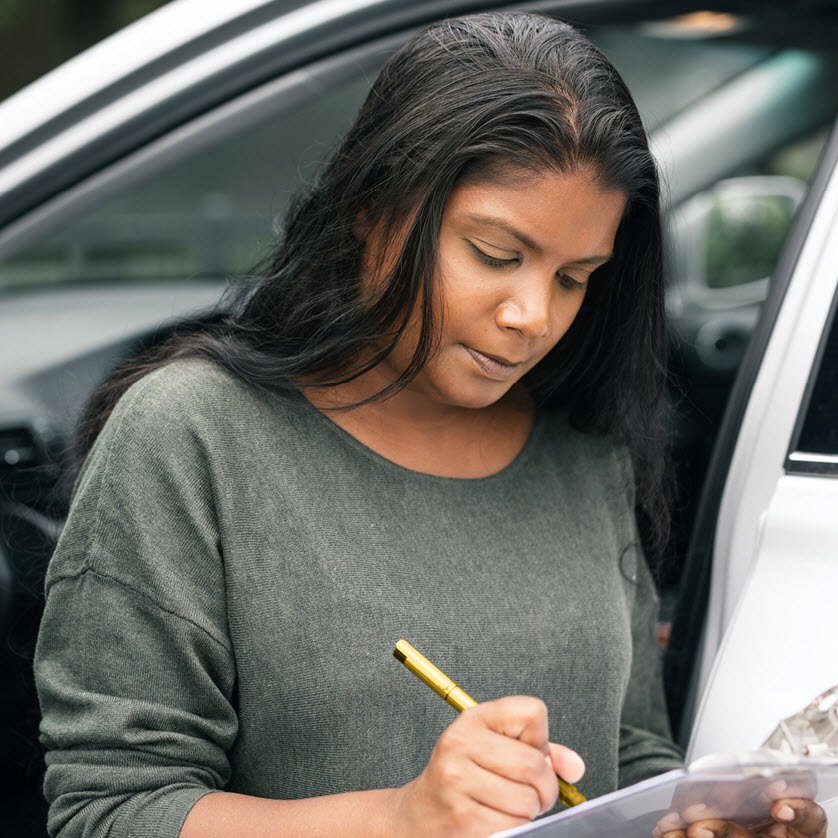 What are your options?
Insurance company or agent:

Of course, you can buy a policy directly from an insurance company. You can purchase it from the company online or over the phone. You can still purchase insurance in person from one of the company's agents, too. An agent can answer your questions, but it's important to remember that these agents represent the insurance company, not the insurance buyer (in other words, YOU)      

 

Insurance broker / advisor:

Another option is to work with an independent insurance broker. A broker represents one or more insurance companies. If you prefer to have someone represent you who does not sell insurance but only gives advice, you can hire an insurance advisor to find an insurance company for you. An advisor is an independent contractor whose job is to help you identify your insurance needs and find an insurance company that can provide the appropriate coverage at a good price. Advisors usually charge you a fee for this service.      

 

Bank:

Finally, you can shop for insurance at a bank that owns or has partnered with an insurance company and hires agents or brokers who will sell insurance.      
How much experience does your agent or broker have?
If you decide to go with an agent or broker, make sure they know their stuff. Because insurance is a complicated subject, people who sell it should be qualified and knowledgeable, and not just licensed to sell. Be sure your insurance agent or broker has enough experience to give you the proper guidance in choosing your coverage. Otherwise, you could wind up buying inappropriate coverage or overpaying for coverage.
Before buying insurance, find out how long the person you're considering working with has been in the business and in what role. Also, ask if he or she has received any professional insurance designations, such as the Chartered Property and Casualty Underwriter designation. Find out if the person specializes in any particular types of insurance. Ask if he or she has attended any recent courses and whether he or she keeps up with the constant changes in the insurance industry.
What level of service do you want?
Take a moment to think about what kind of customer service is important to you. Then make sure your insurance company, agent, or broker can provide it. Here are some service-related questions to consider:
Does the agent or broker offer advice about what kind of insurance you need?
Will the agent or broker review your policies with you every year to make sure your coverage is up-to-date?
Is the agent, broker, or a customer service agent at the insurance company available 24/7 to answer your insurance coverage questions?
If you have a problem with a claim or a bill, can someone help you quickly?
Is it important for the agent, broker, or insurance provider's office to be close to your home or workplace for in-person meetings?
Are you getting the lowest-cost insurance?
If you are getting quotes from more than one insurance company, be sure you compare apples to apples. Is the coverage the same for each company? Are the limits of coverage the same? Are there any exclusions in the policies? 
Do your insurance needs require specialists?
Many companies specialize in certain types of insurance. Many brokers specialize in the needs of certain professions or businesses, too. For example, an agency may specialize in writing insurance for general contractors, truckers, or small-business owners. Many insurance companies have specific areas in which they excel, such as homeowners policies for houses over 100 years old.
Others specialize in providing contractors' bonds, directors' bonds, and officers' liability. To find out which companies' agents and brokers specialize in what types of insurance, contact your local insurance agents' and brokers' associations, see if your own professional organizations offer any suggestions, or search online.
There is no one right way to buy insurance. Choose the option that feels right for you.
Got a minute?
Get a life insurance quote - it won't take long.
Get pricing