Article
Financial planning: helping you see the big picture
Do you see yourself owning a new home, starting a business or retiring comfortably? These financial goals are important to a lot of people, and each comes with a price tag attached. That's where financial planning comes in. Financial planning is a process that can help you target your goals by evaluating your whole financial picture, then outlining strategies that are tailored to your personal needs and available resources.
May 20, 2020
6 min read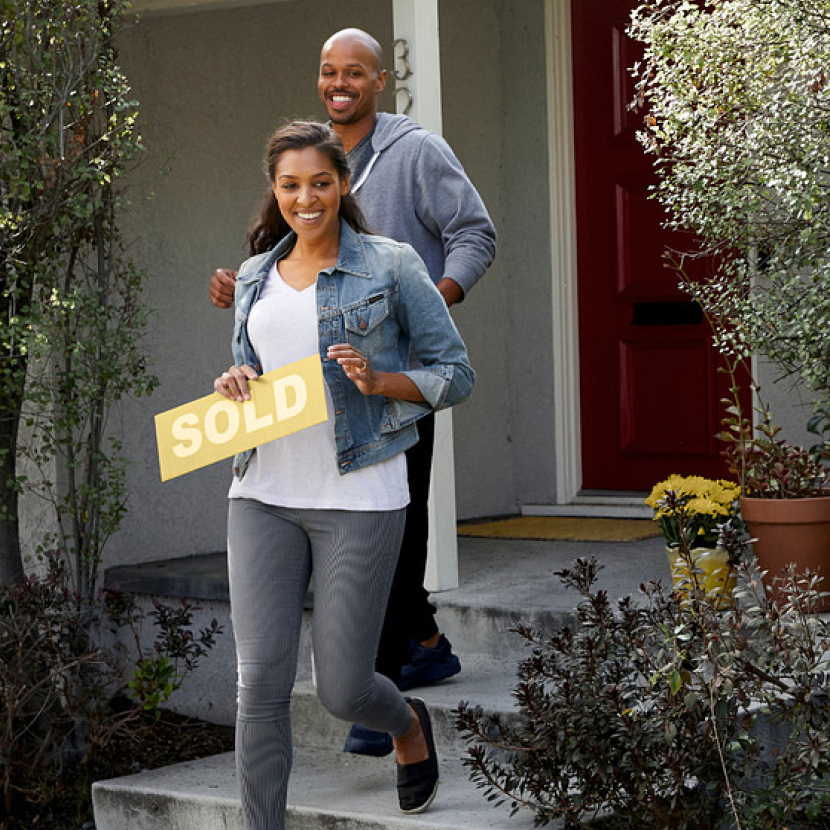 Why is financial planning important?
Having a financial plan may help you balance your financial goals and figure out where you need to focus. Make a list of what's most important to you right now. Saving for the kids' college or saving for retirement? Paying off the car or paying off college loans? When you can nail down what's at the top of your list, it's easier to budget, which in turn makes it easier to plan for unexpected expenses.
How do I start?
The best way to lay the groundwork for a strong financial plan is to ask yourself these questions:
How much money do I make? Knowing your income will help you understand how much money you have and how much you have left over after necessary expenses. Your income may be different year to year or even month to month, so be sure to take that into account.
How much do my bills cost? These could be per month, per year, biweekly, or however you have your billing schedule set up. Add them all up to get a clear picture of your necessary expenses. This includes things like gas and groceries, not just your rent and utility bills.
What's the difference? Subtract your necessary expenses from your income and see what you have left over.
With these answered, you can move to the next set of questions:
How much money should I save? Most financial experts say you should put 20% of your income into savings as a general rule of thumb, but a lot of us don't have that option. Any amount of money you can spare for savings is good, so start where you're most comfortable, even if that's only $10 a paycheck.
How much do I need for retirement? This is something you may want to talk to a financial professional or adviser about. They can calculate your retirement needs based on what you make and own in terms of assets (like your house or car).
What kinds of insurance do I have and what do I still need? Understanding what your health insurance, car insurance, life insurance and home or renters' insurance plans cover can help you plan for unexpected expenses.
What other ways can I use my money to help me plan for my financial future? Financial pros like accountants, tax and investment advisers and insurance agents can help you figure out what kind of things you need and how to afford them.
What other financial goals do I have? Deciding which goals are the most important to you right now is a strong step toward completing those goals. Ask yourself things like: which loan should I pay off first? What credit cards can I pay down right now? When you start completing short-term goals, it makes the long-term ones like retirement and college for the kids feel easier to achieve.
Who do I talk to?
The financial planning process can involve a number of professionals. Financial planners typically play a central role in the process, focusing on your overall financial plan and often coordinating the activities of other professionals who have expertise in specific areas. When choosing a financial planner, ask if they work on commission or are "fee-only." Financial planners who work on commission (also called "fee-based" planners) often make their money by selling you certain products or services as part of a business relationship with other companies. Fee-only financial planners only charge you for their services and tend to be less biased because of it. There is no assurance that working with a financial professional will improve investment results.
Accountants or tax attorneys provide advice on federal and state tax issues. They can help you navigate the complicated world of tax lingo and get the most out of your returns. Estate planning attorneys can help you plan your estate and give advice on transferring and managing your assets before and after your death. Estate planning is especially important if you have kids or a partner; with a will in place, you'll help take the guesswork out of what to do with your stuff after you're gone.
Insurance professionals evaluate your needs and can recommend appropriate products. Most of us get health insurance through a job, but if you need help navigating the Marketplace, an insurance professional can help you understand which plan is best for you. They can also help you understand life insurance, car insurance and home or renters' insurance and figure out where those fit into your budget.
Investment advisers give advice about investing and can help you plan a strategy to build an investment portfolio. They can also help you understand what kinds of investment retirement accounts are best for you, if you don't already have something like a 401k through your employer.
The most important member of the team, however, is you. Your needs and goals drive the team, and once you've carefully considered any recommendations, all decisions lie in your hands.
Can I do it myself?
You can, if you have enough time and knowledge, but developing a comprehensive financial plan may require expertise in several areas. A financial professional can give you unbiased information and help you weigh your alternatives, saving you time and ensuring that all angles of your financial picture are covered.
How do I stay on track?
The financial planning process doesn't end once your initial plan has been created. Your plan should be reviewed at least once a year to make sure that it's up-to-date. It's also possible that you'll need to modify your plan due to changes in your personal circumstances or the economy. Here are some of the events that might trigger a review of your financial plan:
Your goals or time frames change
You experience a life-changing event like marriage or a new baby
You have a specific or immediate financial planning need such as:

Drafting a will
Managing a distribution from a retirement account or
Paying long-term care expenses

Your income or expenses increase or decrease
Your portfolio hasn't performed as expected
You're affected by changes to the economy or tax laws

 
What if I'm too busy?
Don't wait until you're in the midst of a financial crisis before beginning the planning process. The sooner you start, the more options you may have.
Is the financial planning process complicated?
Each financial plan is tailored to the needs of the individual, so how complicated the process will be depends on your individual circumstances. But no matter what type of help you need, a financial professional will work hard to make the process as easy as possible, and will gladly answer all of your questions.
What if my partner and I disagree?
A financial professional is trained to listen to your concerns, identify any underlying issues and help you find common ground. Keep in mind, however, that a financial professional is not a couples counselor.
Can I still control my own finances? 
Financial planning professionals make recommendations, not decisions. You control your finances. Recommendations will be based on your needs, values, goals and time frames. You decide which recommendations to follow, then work with a financial professional to apply them.
Got a minute?
Get a life insurance quote - it won't take long.
Get pricing