Article
How could a new move affect my insurance needs?
Moving could change everything, including your life insurance needs. It could be time to rethink your coverage options. Learn more.
September 29, 2020
2 min read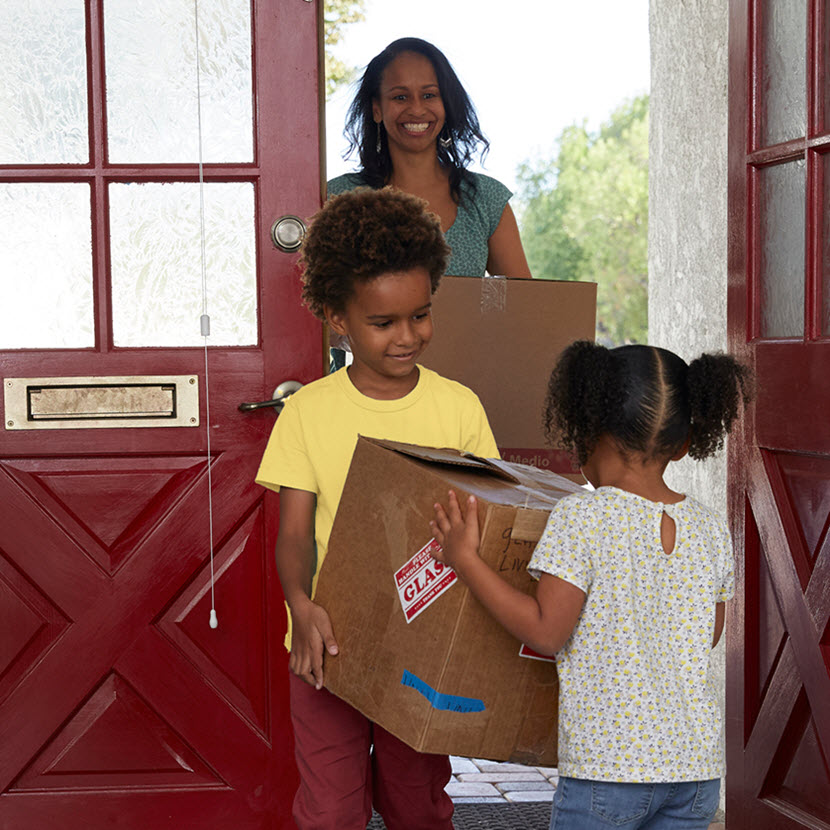 Looking to move sometime soon? You're definitely not alone. Tens of thousands of Americans do it every year1.
Did you know that your move might impact your life insurance needs? As you plan to relocate, think about taking a second look at your coverage to see if it's time for a change.
Here are three ways moving might shape your life insurance needs:
You're getting a mortgage:

Buying a home is an exciting moment in a person's life, but it's also expensive between things like taking out a mortgage, furnishing the space and getting new homeowners insurance. The average U.S. homeowner spends more than 22%2 of his or her monthly earnings on house payments. And, if you're not able to pay off your mortgage before the end of your life, you'll want a way to help your family make the monthly payments when you're gone.

Life insurance could help you do this. Your partner, spouse, children or other dependents could tap into your death benefit amount to help cover some of your mortgage payments instead of taking on these bills themselves.

 

You're getting married:

Marriage ranks among the top 5 reasons for moving in the U.S.3 It makes sense since moving in with your partner or spouse is often the next step after tying the knot, if you're not already sharing a home. As you get your house in order, consider getting your finances in order, too. This might mean looking into life insurance.

Life insurance coverage could help your spouse or partner cover some of the bills you might leave behind after passing. This could include student loans and mortgage payments, as well as funeral costs.

 

You're expanding your family:

Many people move because their families are growing. Having children, adopting, or combining families often means you need more room or better access to schools or daycare. It also means more loved ones to cherish and protect. Moving to a new house, condo or apartment to meet your family's needs is a good time to think about their long-term need for security. How would they cope if they lost you? Would they be able to stay in their new home? Would they have funds for college? Life insurance could help them after you're gone. If you moved because you want to do what's right for your growing family, you may also want to look into life insurance.
Got a minute?
Get a life insurance quote - it won't take long.
Get pricing