Article
Do I need life insurance to get a small business loan?
Running a small business can be complicated. Having extra money could help—whether that comes from a bank or a credit union. However, many business owners fail to understand the process for acquiring a small business loan. One of the most overlooked steps in the loan process is determining if you will need life insurance to get a small business loan. In many cases, you may need life insurance.
October 4, 2023
3 min read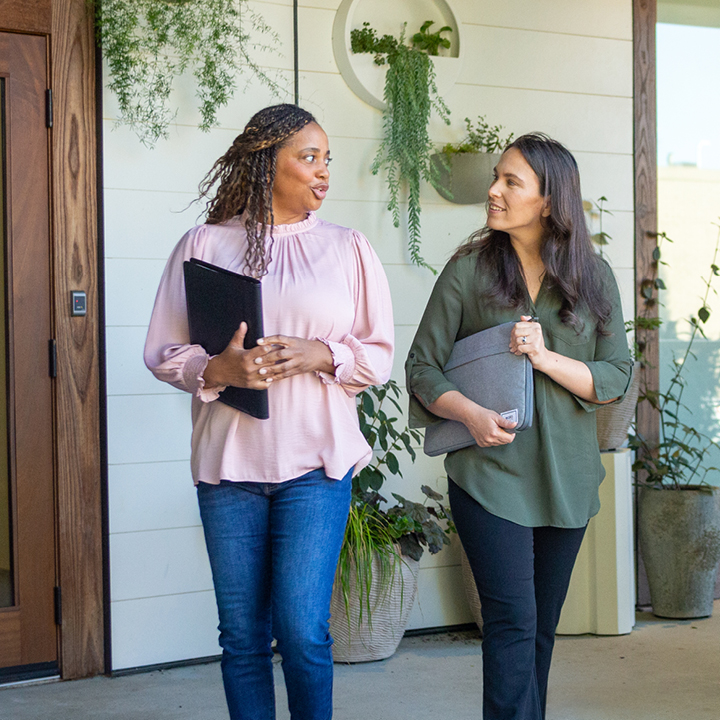 Find the requirements for obtaining a loan
If you choose to get a loan for your small business, the lender may require collateral or a guarantee of repayment. In some cases, a life insurance policy is required to secure a loan when the business is tied to an individual. This is often the case for small businesses, some of which may only have one or just a few employees. For instance, if Liz founds, runs, and manages Liz's Donut Shop, there is no donut shop without Liz. Liz may need life insurance to get a loan.
Select the right life insurance
Starting or maintaining a small business typically requires hard work, dedication, lots of time, and lots of money. Getting the life insurance needed to secure a small business loan could be an important step to help your business grow. It is important to understand the different types of life insurance available, so you can find the right collateral for your small business loan.
Term life Insurance is the most popular form of life insurance used for collateral. These policies allow business owners to set amounts and terms to minimize insurance expenses and meet loan requirements. By selecting the exact amount of life insurance you need for collateral, you could save money in the long term. Monthly premiums are designed to be more affordable for term life Insurance.
Typically, to qualify as loan collateral, the life insurance policy must be for the same amount and length of time (often called a term) as the loan. If the loan is for $500,000, the insurance must be for the same amount or more. Similarly, if the loan term is 10 years, the insurance term must be at least 10 years.
By acting as collateral, a life insurance policy could help ensure that the small business loan is paid if the business owner dies. After the loan is paid, any remaining proceeds from the policy will go to named beneficiaries.
Whole life Insurance is another option for Small Business Administration (SBA) loan collateral. Whole life Insurance policies can accrue cash value over time and that cash value could be used as collateral for loans.
Like with term life Insurance, the whole life insurance policy value usually must exceed the amount of the loan. After the loan holder dies, the whole life insurance policy payout must be used to pay off the loan first. Any remaining proceeds will go to the beneficiaries selected by the policyholder.
Plan now to fund business growth
It is important to think about life insurance early in the business loan application process, so you can complete any forms and schedule any required doctor's appointments. The process of getting life insurance to use as collateral is not complicated, but it may take a little time.
In some cases, business owners can use existing personal life insurance policies as collateral for a small business loan. Whether or not this is allowed will depend upon the individual insurer and the policy you have selected. You may need to adjust the amount or the term of your policy to match the loan.
Businesses need money to make money—and they need easy access to that money. Small business loans can be a crucial part of your business success plan. Just make sure you plan ahead so that your life insurance needs are met. This may help make your loan paperwork easier and more straightforward. Start planning now to get the funds your growing business needs to succeed. 
Got a minute?
Get a life insurance quote - it won't take long.
Get pricing