Article
Five reasons to consider life insurance in your 50s
If you've hit the big "5-0" and don't have a life insurance policy yet, now could be the time to finally get coverage. Life insurance may help your family pay off whatever loans and bills you leave behind after you're gone.
May 13th 2020
4 min read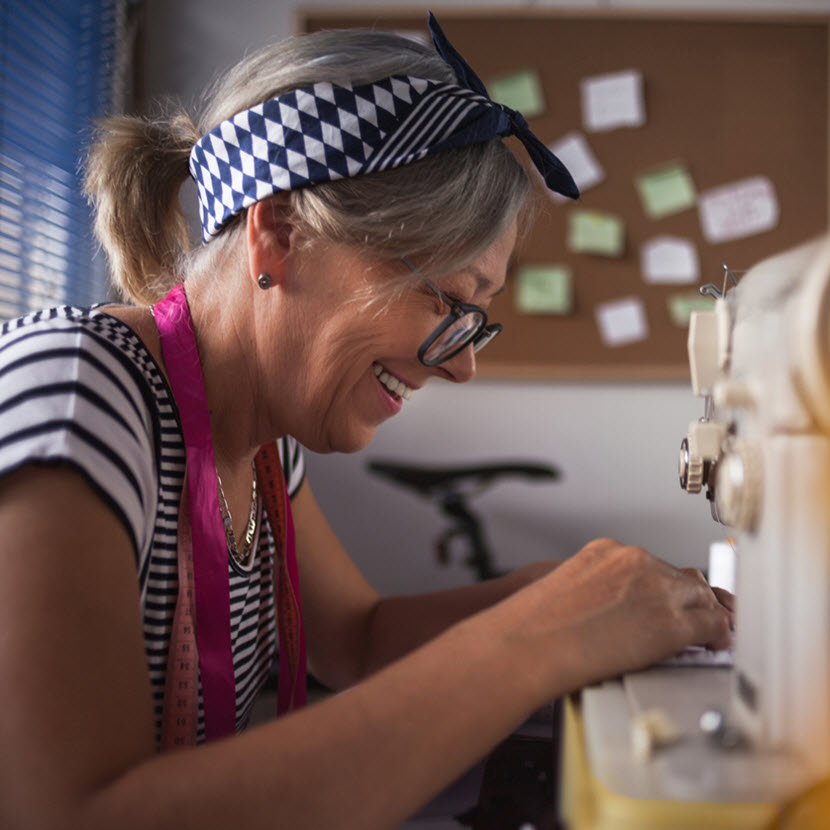 Once you reach your 50s, you might be planning to start winding down your career, finally move the kids out of the house and get ready for retirement. You might even be able to buy that timeshare in Florida you've had your eye on. Sounds like a dream, right?
But for many people, there are still plenty of financial obligations to take care of before you can settle down into retirement. Your mortgage might have more than a few years left on it, and you still have monthly bills and everyday expenses to pay for.
If that sounds familiar, you might want to consider life insurance.
A life insurance policy helps support your family and loved ones even when you can no longer be there for them. The good news is, it's never too late to get coverage, even if premiums tend to go up as you age.
Here are five reasons to consider buying life insurance in your 50s.
You waited to have children

More people are waiting to start having kids.  That definitely gives you more time and fewer responsibilities to enjoy your 20s. But it also means your kids will rely on you financially when you're in your 50s or even 60s. 
Helping pay for education, potentially co-signing for leases - these may be the norm in your 50s.
Paying tuition and staying on top of bills is tough no matter your circumstance, but you can make it easier on your kids with a life insurance policy. Life insurance may help you feel confident in your family's financial stability, no matter what happens.

 

Your mortgage isn't paid off

Your home is more than just the site of the best Super Bowl party in your neighborhood - it's also a big financial asset. Life insurance benefits may be used to make those monthly mortgage payments after you're gone.
In your 50s, you might still have a fair amount left to pay on your home. Maybe you didn't find your forever home until you already had a couple of kids. Or maybe you refinanced your mortgage to free up money to help pay for Little League, Pee Wee football and all of those violin lessons. You may have lowered you monthly payments, but you tacked on several more years to your mortgage in the process. 
The payout from a life insurance policy can help your loved ones hold onto your home and - more importantly - all the memories 

 

You have unpaid debts and loans

Credit cards, car loans, medical bills: Accumulating debt is incredibly easy. And that's before you take into account monthly cell phone bills, your annual family road trip and pursuing your own hobbies. Becoming a top chef in the kitchen isn't cheap. Even joggers need to shell out for running shoes, sweat-wicking gear and foam rollers to work out those sore muscles.
But a life insurance policy might be able to provide some additional financial stability and help cover any debt you may leave behind. Don't put off doing what you love most just to save a few bucks.

 

Your family only has one breadwinner

Retirement is still a decade away - maybe longer. Even if your kids are all grown up and out of the house, your husband or wife may depend on your paycheck to cover the basics - food, clothing, utilities and a roof over their head. 
Getting life insurance could be a good idea when there's only one person paying for your expenses. You don't have to worry about how your spouse will get by without you, because the payout from your policy will help with the necessities.

 

 

You haven't budgeted for a funeral

There are a lot of costs that come with planning a funeral: buying a burial plot and casket, renting out the viewing space and paying service fees, among others. Those expenses add up quickly. The median cost of a funeral with both viewing and a burial is more than $7,000. 
How many of us have that kind of money on hand? If you haven't already budgeted for a funeral, life insurance can help ease that burden and cover some of those costs.

What is the ideal type of life insurance for over 50?
While it's true that there are fewer policy options for older people, many can still find a TruStage® Life Insurance plan that suits them.
So, what's the ideal type of low-cost life insurance for over-50 folks? It depends.
Both whole life and term life insurance policies come with benefits that might work as life insurance for a 50-year-old male or female. If you only need coverage for the next 10 years until your mortgage is paid off and your kids graduate from college, a set term makes a lot of sense. On the other hand, if your family's going to be depending on you for financial support for years to come, an open-ended whole life plan could be the right choice.
Getting low cost life insurance over 50 isn't a pipe dream. Whatever your circumstances, TruStage can assist you in finding the right life insurance plan to help meet your family's needs.
Got a minute?
Get a life insurance quote - it won't take long.
Get pricing