Article
Generational wealth and the importance of life insurance for the Black family
Each February, Black History Month is celebrated around the world. A great way to celebrate and invest in your family's financial future is learning about life insurance. Today, we learn about generational wealth and the importance of life insurance for the Black family.
Feb 9th 2022
4 min read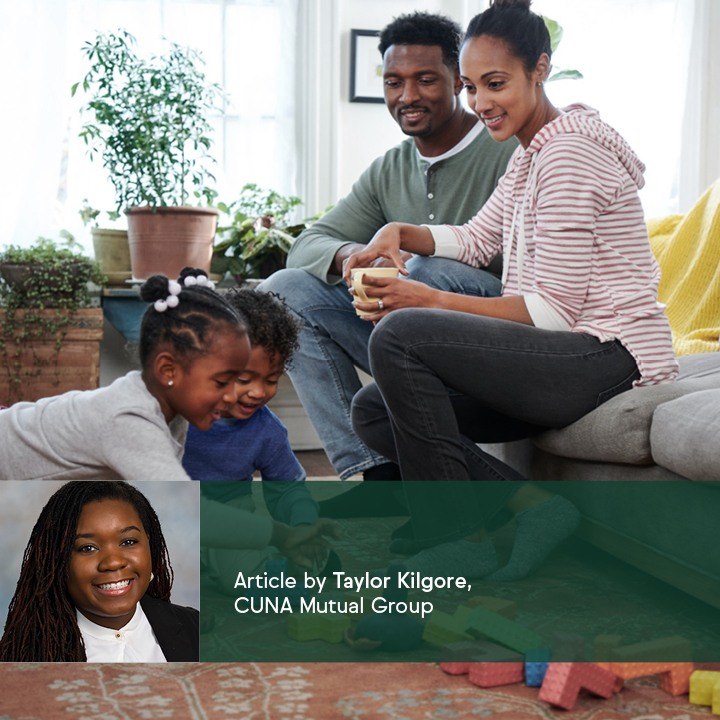 Introduction
Black History Month is a time to celebrate the achievements of African Americans and recognize our central role in U.S. history. Black History Month typically has a global theme each year. In 2021, the theme is the "The Black Family: Representation, Identity and Diversity" which will largely explore the African diaspora and the spread of Black families across the United States. 
You may ask, what does life insurance have to do with Black History Month and more specifically, the advancement of the Black family? Until the end of slavery in the U.S., enslaved people were considered valuable assets and a form of wealth for slave owners. While there have been significant improvements in wealth building for Black Americans post slavery, the pace has been relatively slow. Many Black Americans still find themselves trying to "catch up".
Life insurance is one way to provide financial security for your family and is something to be very proud of.
The wealth gap
Historically, Black Americans have been victim to discriminatory policies around housing, labor, and education that have limited wealth building in the Black community. The wealth gaps in the U.S. reveal the effects of these inequalities and discriminations.
Did you know that the typical White family has eight times the wealth of the typical Black family and five times the wealth of the typical Hispanic family, according the 2019 Federal Reserve report on consumer finances survey? The median wealth of White families was $188,200 at the end of 2019, while the median wealth of Black families was $24,100. Hispanic families' median wealth was $36,100. These gaps are in part why building wealth can be so important to the Black family and having life insurance can play a big part.
Why is generational wealth important?
Generational wealth is essentially wealth passed down from one generation to the next. It can be crucial for the security of any family's financial future. Wealth can be passed down through a family business, stocks, real estate and even life insurance. In fact, according to a Insurance Barometer report, a worldwide association of insurance and financial services companies, overall burial costs and final expenses rank as the top reason that Americans own life insurance, with transferring wealth as the number two reason for buying life insurance.
Imagine if your parents were able to pay for most or all of your college tuition or student loans: this would most likely have a great effect on your financial future. According to the Fact Sheet, "Black College Graduates and the Student Debt Gap," Black college graduates have nearly $25,000 more student loan debt: an average of $52,726 in student debt, compared to $28,006 for the typical White bachelor's graduate. Instead of playing "catch up" to pay down student loan debt, you could be saving for your first home.
Importance of life insurance
We are not able to know exactly when we will pass away, but when that time comes, if you don't have a life insurance policy, it can add a lot of burden to your children or other family members. What many people don't realize is that their family could be held responsible for debts they leave behind. Life insurance can not only help pay for funeral costs or final expenses, but in some cases, it can be used for income replacement, mortgage/debt payoff, or supplemental retirement income. And, it's a plus that payouts to the beneficiary are typically income-tax free. Also, having a life insurance policy outside of your employer-sponsored policies, can be helpful in-case of job loss or retirement.
According to the 2020 LIMRA report, the lack of knowledge causes many respondents to overestimate the cost of term life insurance coverage. Luckily, there are policies that can work for your individual needs and budget. Help protect those who are most important to you. Contact TruStage® today to learn more about life insurance. Our experienced agents can help you and your family face the future with confidence.
Article by Taylor Kilgore, Consumers Sales, CUNA Mutual Group, Parent company of TruStage. Taylor is also a member of CUNA's African American Engagement Resource Group.
Got a minute?
Get a life insurance quote - it won't take long.
Get pricing