Add more coverage at a price you like. $100,000 in coverage can cost between $10-$15 per month.
Get Started 
Article
How to find affordable auto insurance for 20-somethings
Because unmarried drivers under age 25 are in a high risk category of drivers, you'll pay higher premiums. Here are a few things that can help 20-somethings make car insurance more affordable.
Dec 18th 2019
4 min read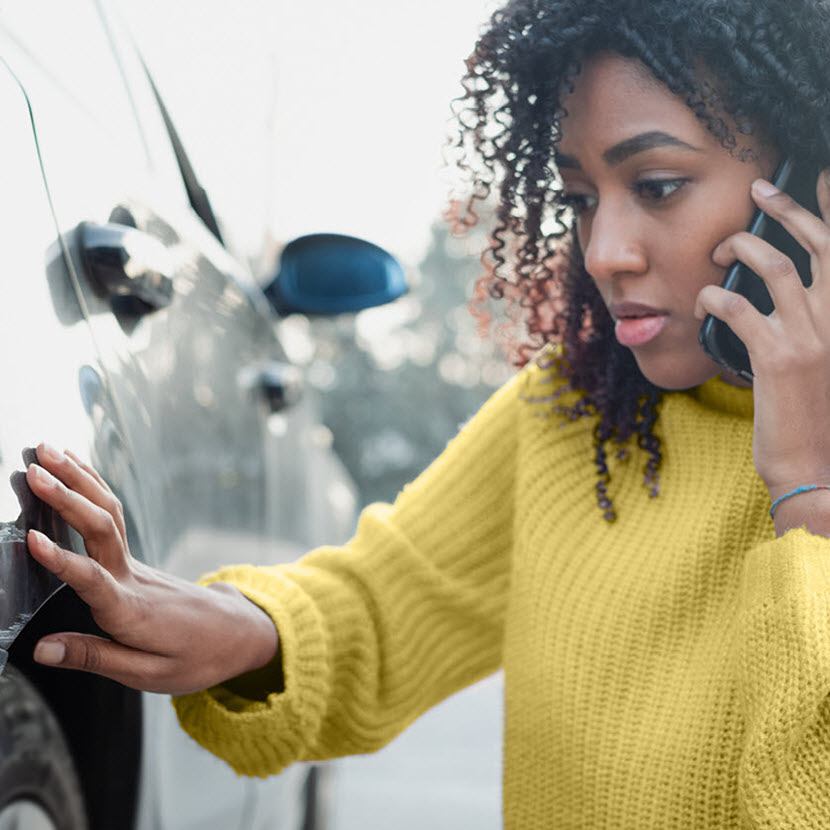 There are a lot of great things about being in your twenties. Sorry to say, getting a great deal on auto insurance usually isn't one of them. That's because unmarried drivers under age 25 are in the highest risk category of all drivers under age 70, and that means you'll pay the highest premiums. Although you can't change your age, there are a few things you can consider doing to make your premiums more affordable.
Live at home and drive your parents' car
Tough question: do you really need your own car? If you live at home with your parents and continue to drive their car, you can stay covered under their auto policy as a named driver. If your parents have safe-driver and multiple-car discounts, they might get a better rate than you could if you owned your own car and purchased your own policy (though their total cost will partly depend on the cars they own and your driving record). It's worth checking out this option and doing the math, if works for you and your parents are OK with this scenario. However, in some cases, your parents may enjoy a significant drop in their premiums once you're taken off their policy. If so, your family might do better by helping to set you up with an older model car and an individual policy without physical damage coverage. Talk to your parents about the options.
Choose your car carefully
If you do decide to get your own car, be mindful about what you buy. Although a sporty car might be a perfect fit for your lifestyle, insurance for it might not be a fit for your budget. A four-cylinder sedan with modern safety features is almost always less expensive to insure than an eight-cylinder sports coupe with fewer safety features, even if the cars are the same age and similarly priced. If you're trying to keep your auto insurance costs reasonable, maybe resist the urge to buy that shiny sports car. Instead, choose a car with more safety features that's in a lower risk category. Look online for specific recommendations.
Increase your deductible
After you consider the cost of your car, check your savings. If your car were damaged in an accident, how much could you afford to pay toward the repairs yourself? That amount could be your deductible, which is what you'll pay upfront before your insurance kicks in. The collision and other-than-collision (called comprehensive) coverages in your auto policy typically have deductibles. If you can pay higher deductibles, your premiums might come down. Just make sure you'll be able to pay your share of any repair bill. And keep in mind that the deductibles may differ for collision and other-than-collision coverage.
Drop collision and other-than-collision coverage altogether
If you're driving an older car, paying for physical damage coverage (called collision and other-than-collision, or comprehensive) might be a waste of money. For example, let's assume your car's current value is $1,000, and your current deductible is also $1,000. If your car is stolen, the insurance company will reimburse you for the value of your car, minus your deductible—in other words, nothing! And in an accident, you'll be responsible for all repairs of your own car up to $1,000. The insurance company will reimburse you for any repairs over $1,000, up to the value of your car—again, nothing. By dropping the physical damage coverage for your car, you might save some money on premiums. Do the math yourself or get help from a customer service representative at your insurance company.
Note: if you have a loan on your car, you may not have the option to drop collision and/or other-than-collision coverage, because your lender may require you to have it.
Look into multiple-policy discounts
What other kind of insurance are you shopping for? Some insurers will give you a break on your auto insurance if you choose to buy your homeowners insurance or renters insurance from them too. If you have other insurance policies (or are thinking about getting them), check with your insurance company to find out whether you might be eligible for any multiple-policy discounts.
Get married! Or at least look forward to turning 25
OK, no one gets married just to save money on car insurance. But if you do take your vows, you and your spouse might be considered less risky drivers than unmarried people. That means your insurance company might give you a wedding present in the form of lower premiums.
No wedding bells anytime soon? Another way to get a lower rate is to just get older. When you reach age 25, you hit a milestone in the eyes of some auto insurers and step into a new, slightly lower risk category. Everything else being equal, that usually means a lower rate.
Drive safely
This is a no-brainer—being a safe driver just makes sense. But a safe driving record can also help you get—and keep—the best possible price on your auto insurance.