Article
Why should I buy any insurance anyway?
If you have enough of the right kinds of coverage, insurance could provide financial security to you and your loved ones. Many types of insurance coverage are available — here's a brief overview.
Nov 13th 2019
5 min read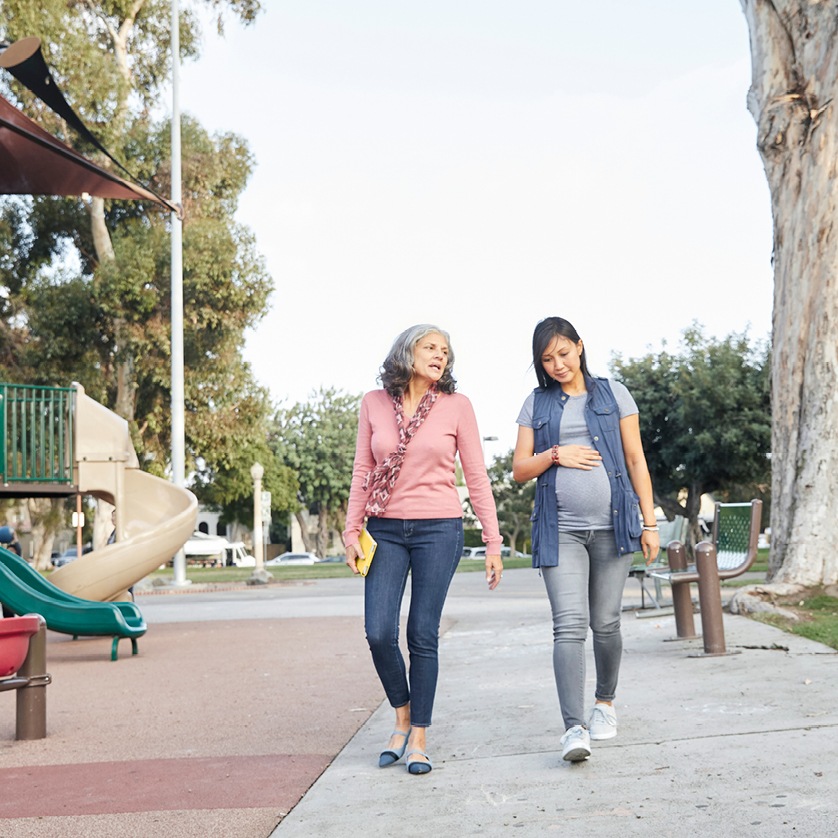 Maybe you're an optimist—a person who wakes up each day hoping for the best. Maybe you also eat right, take good care of yourself, and drive carefully. That's great! Still, stuff happens. Even though your best efforts can't eliminate every risk, you can take steps to help guard against financial losses when one of those risks becomes reality. That's where insurance comes in. If you have enough of the right kinds of coverage, insurance could help provide financial security to you and your loved ones. Many types of insurance coverage are available—here's a brief overview of what's out there.
Life insurance 
Life insurance provides money for your loved ones when you die. Your family could use the money for all kinds of things. They could use it to help pay for your funeral expenses or to help pay any estate taxes. Or they could use it for ongoing expenses, such as a mortgage or car payments, utilities, or groceries. The money could help replace the income you no longer earn, cover debts you've left behind, or go toward college tuition.
Health insurance 
Health insurance helps pay for the high costs of health care. Many people could not afford to pay the medical expenses stemming from a life-threatening illness or serious injury by themselves. But even the costs of physical exams, prescription drugs, hospital stays, pregnancy, and routine medical conditions can add up. 
Health insurance pays for all or a portion of specified medical costs. The cost and range of protection that your health insurance provides will depend on your insurance company and the particular policy you purchase. 
Auto insurance 
Of course, car ownership involves risks. In a car accident, people may be injured or killed, and vehicles or other property may be damaged. If an accident is your fault, you may have to pay liability claims against you. Another risk is that your car could be stolen or vandalized, or it could be damaged by a natural disaster. Auto insurance helps protect you against these risks. State law might require you to purchase at least a minimum amount of auto insurance coverage. If you have a car loan, your lender may require you to purchase coverage, too. Depending on your circumstances, you may wish to purchase additional protection. 
Insurance for homeowners and renters  
Homeowners insurance provides a certain amount of coverage if your home is damaged or destroyed. It can also reimburse you if your possessions are lost, damaged, or stolen. Be aware that homeowners insurance doesn't always cover loss from every type of risk—earthquakes and floods are two that are commonly not covered by standard policies. 
Homeowners insurance also covers you for liability claims, medical expenses, and other costs if someone is injured due to your negligence. If you have a mortgage on your home, your lender may require you to buy homeowners insurance. Even if you have paid off your home, you might still want homeowners insurance to help protect your investment. The cost of homeowners insurance depends on several factors, including the amount of your coverage, any endorsements you add to the policy, and policy deductibles.
Condominium and co-op insurance, although similar to homeowners insurance, do have some differences. And if you rent the place where you live, you may want to look into renters insurance, which doesn't cover the building you live in, but does cover your possessions and could provide some liability coverage, too.  
Disability insurance 
The threat of a major disability could be a risk to your income. A serious illness or injury can put you out of work for a long period of time—or even permanently. If you had to stop working, how would you pay your bills? A disability insurance policy could pay you a benefit that replaces part of your earned income when you can't work. You might be able to obtain short-term or long-term disability coverage, or both. In general, disability insurance can be split into three types: private insurance (an individual policy bought from an insurance company), a group policy (typically provided through your employer), and government insurance (social insurance provided through state or local governments). 
Long-term care insurance 
Your chances of requiring some sort of long-term care increase as you get older. Will you be able to afford to pay for an extended nursing home stay for yourself or a loved one? Long-term care insurance typically pays a set dollar amount per day (for a certain period) for the type of long-term care outlined in your policy. Depending on your policy, care can be provided in a variety of settings, including private homes, assisted-living facilities, adult day-care centers, hospices, and nursing homes. Most policies state that the insured person must have certain physical and/or mental impairments in order to receive paid benefits. The cost of a policy depends on many factors, including the types of benefits, your health, and your age when you purchase the policy. 
Business insurance 
If you own a business, you'll need to plan for risks. You may be interested in several different types of insurance coverage—property and casualty insurance; liability insurance; and group health, life, and disability insurance coverage for your employees. You can buy various types of insurance protection separately, or you can purchase one package that covers many potential hazards. You can also use insurance to protect your business against the loss of a key employee or to transfer a business interest if you die or become disabled. 
Other forms of insurance 
There are many other types of insurance, including flood insurance, travel and accident insurance, insurance for your boat or other watercraft, umbrella liability insurance, and even pet insurance. Every person's situation is unique, so it's up to you to decide what kind of insurance makes the most sense for you. ses when one of those risks becomes reality.
Got a minute?
Get a life insurance quote - it won't take long.
Get pricing