Article
Five reasons to consider life insurance in your 60s
Your 60s are often associated with retirement, but for many of us, that's not an option. You may still find yourself with some financial obligations. Maybe you're still helping to raise kids or grandkids. Maybe medical bills are higher than you'd like.
Feb 25th 2020
4 min read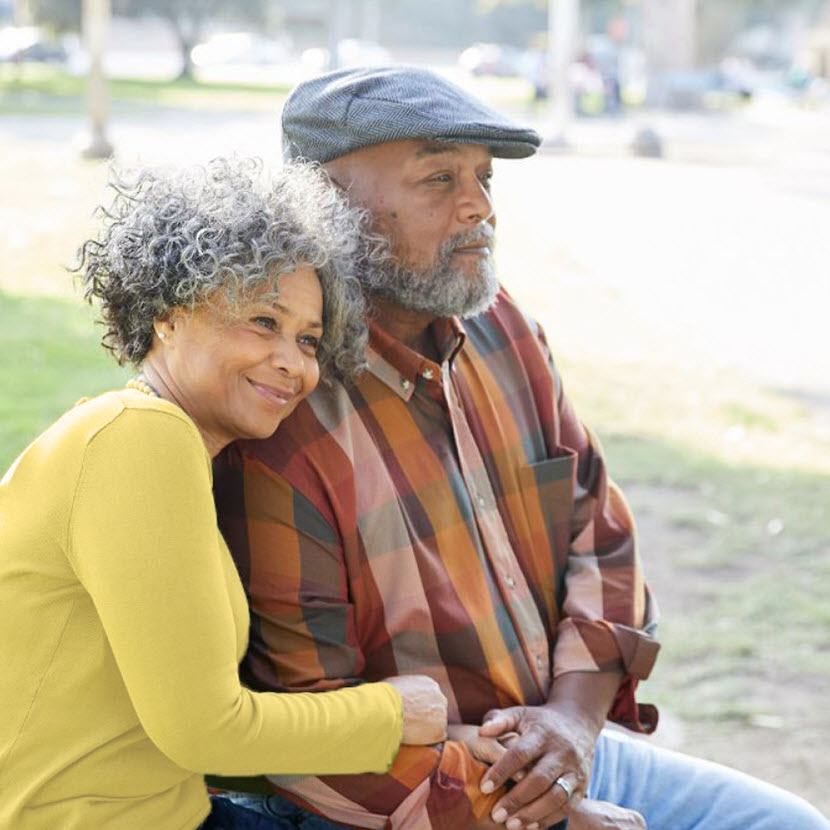 It's not unusual to pick up a second job working at the local grocery store or doing seasonal work just to make ends meet. So you might ask yourself, "Do I need life insurance after 60?"  Having life insurance at 60 can help give your family room to breathe if something happens to you. It's never too late to provide for your loved ones - even after you're gone.

Here are five reasons to consider buying life insurance in your 60s.
Your family depends on your income:

Even retirees and empty nesters often have finances to take care of. Your spouse or partner may rely on your income or savings to buy groceries or pay bills. You could have adult children who may not qualify as dependents on your tax returns - but they still depend on your financial and emotional support.

If you worry about what will happen to your loved ones once you're gone, life insurance at 60 may help. The payout from a life insurance policy could help cover monthly bills while your family copes with your loss.

 

You want to leave something for your kids:

You may want to leave your children with a little money of their own. This may help them start their own family, start a business or buy a home.

Even if you haven't been able to stash away a big pile of money to leave behind, you can still pass something along to your kids with life insurance.

The payout from your life insurance policy could help with the down payment on a starter house or a business investment. That money could make all the difference in the world for your children.

 

Pay off your final expenses:

When a loved one dies, family members often deal with emotional and financial hardships.

A long illness might be expensive. Even if you pass away unexpectedly, there are often hospital and medical bills. Then there are also funeral arrangements.

A payout from a life insurance policy may help cover these expenses. Your loved ones can focus on celebrating your life and your memory - not outstanding debts.

 

Retirement isn't an option just yet:

Sixty-five may be the standard age of retirement, but that doesn't hold true for everyone. If you're still working well into your 60s - maybe with a part-time job or even a side hustle like dog sitting or food delivery - life insurance could be a smart idea.

Life insurance for folks at age 60 may provide financial support for people who aren't ready to retire yet. Just because you don't have savings or a retirement fund to fall back on doesn't mean you can't leave behind something for your family after you're gone.

 

You support your grandchildren:

Many children rely on their grandparents for support, whether it's emotional or financial. Grandparents across the country chip in paying bills, babysit the kids while their parents at work and even raise their grandchildren themselves.

No matter if you're the sole provider for your grandkids or you try to help out with money whenever you can, life insurance could be a great option. The payout from an insurance policy could help your family pay their bills and provide for your grandchildren after you're gone.  
What life insurance is right for 60-year-olds?
Insurance options may be a bit more limiting in your 60s compared to a younger person. But there are still plenty of options to choose from.
Don't just look at the average life insurance cost for a 60-year-old male, for example. The ideal life insurance policies are those that meet your exact needs. That might mean a term life insurance plan since you can buy coverage for a set amount of time - whatever you need. The right term life insurance for seniors over 60 will have a bunch of different options to fit any budget. And some won't require a medical exam.
There's also whole life insurance, which has options for most budgets and may help with final expenses. If you're worried about getting approved later in life, consider guaranteed acceptance whole life insurance. Regardless of existing medical conditions, you will not be denied coverage. It's a great option for those who think they can't qualify for life insurance.
We're always happy to walk through all of your life insurance options and find one that fits your family and needs. If you have any further questions, reach out to our team today!
Got a minute?
Get a life insurance quote - it won't take long.
Get pricing