Article
How to have hard discussions about needing life insurance
Talking about life insurance with loved ones can be difficult. Here are some tips you can use to start the discussion and make picking a good plan possible.
May 30, 2019
2 min read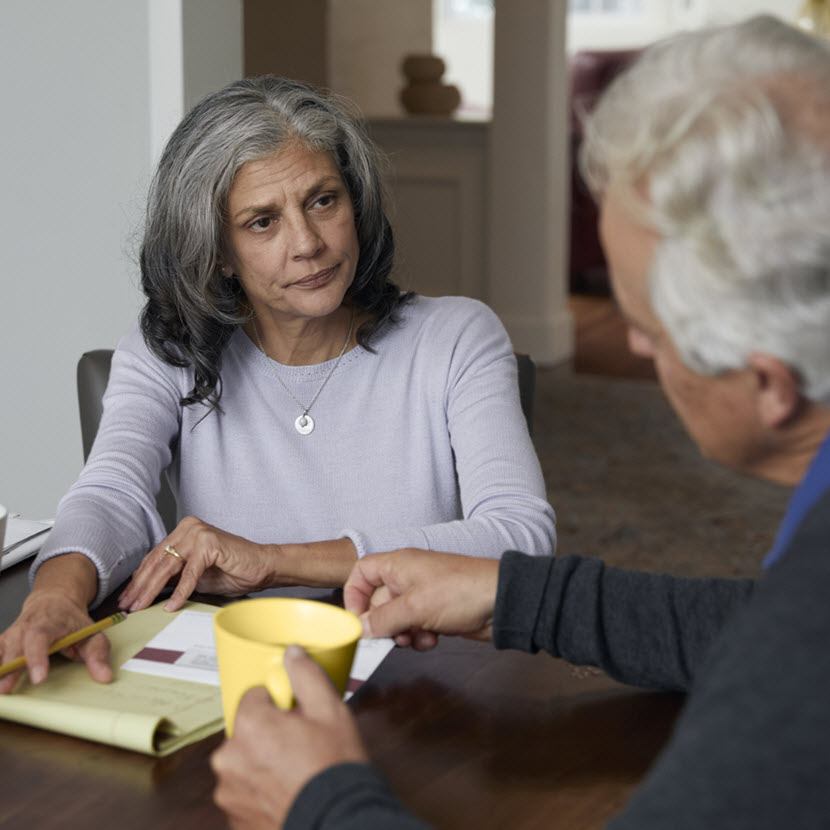 The idea of having a life insurance conversation with your partner and relatives can seem unsettling. No one wants to talk about death, even when the discussion might help your family in the end. The good news is, there are some simple techniques you can use to make these difficult talks easier. Here are four to get you started:
Pick the right time and place:

The when and where are key to success here. Make sure your loved ones are in the right mindset to discuss life insurance. This could mean touching on the topic after a major life event, such as childbirth. Also, choose a location that matches the moment. Home is probably the best place to discuss life insurance. Your family will feel safer having serious conversations in a familiar setting.

 

Don't assume doubt:

You might assume your loved ones want to avoid the life insurance talk at all costs. In reality, they may be more open then you might think. You might assume your loved ones want to avoid the life insurance talk at all costs. In reality, they may be more open then you might think. Your loved one probably wonders about these things, too.

Approach the conversation with the hope that your partner or relatives have also been thinking about life insurance and want to talk it over.

 

Center the discussion on goals:

Starting the discussion in a dark place can derail things quickly. Some people could shut down when their loved ones begin to talk about death. So, focus on current and future financial goals rather than mortality. Talk about saving for your daughter's college education. Discuss spending for your next family vacation or building a bucket list. Then move on to life insurance and the importance of supporting your family, even after you've passed. This gives the talk a deeper, more immediate meaning.

 

Provide strong data:

Is your loved one driven by data?

You can push past any uneasy emotions by sticking to cold-hard statistics. If you're talking about life insurance with your partner, bring up other expenses like childcare and housing costs. This helps keep the conversation moving along. It also makes certain concepts easier to understand.

You can use the same tactic when discussing how life insurance could help your children following your passing. Few parents can stand the thought of leaving debt and expenses behind for their kids. Framing the issue using dollar amounts may help family members open up or agree with you.
In the end, these tips make for a productive conversation. When that time comes, think about connecting with TruStage®. Our licensed agents can help you find a life insurance policy that works for you and yours.
Got a minute?
Get a life insurance quote - it won't take long.
Get pricing