Article
What's the difference between life insurance with no medical exam and life insurance with no health questions?
These days, many insurance companies offer customers options to the traditional ways of applying for life insurance, which included getting a medical exam and answering detailed health questions. Today, both term life and whole life insurance are sometimes available without a requirement for an exam and, in some cases, with only a few health questions or none at all. But there are key differences between the different options. Understanding them will help you choose the policy that's right for you.
March 9, 2022
3 min read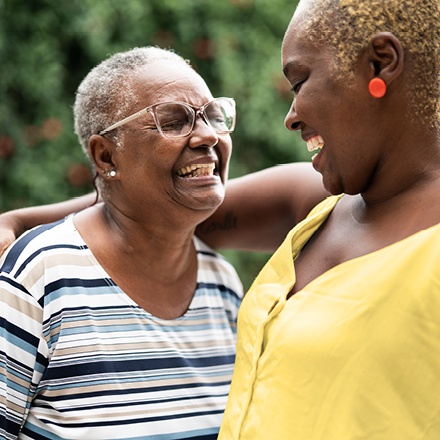 What is no-medical-exam life insurance?
Would you prefer to get life insurance without getting a doctor's exam? If so, you're not alone. Many people don't enjoy taking time off from work to go to the doctor. And many don't like the long waiting period between applying, going to the doctor, and finding out if they're approved for coverage.
With no-medical-exam life insurance, you can skip the doctor visit. Instead, the insurance company will rely on your medical history. They will typically ask you to fill out a form about your health. The number and kinds of questions depend on the company and the policy, but they may include questions about your medical conditions, family medical history, tobacco and alcohol use, prescriptions, and height and weight. In addition, some may also check your driving record for accidents and violations.
Generally speaking, you will find out if the insurance company will approve your policy faster (sometimes in hours or minutes) with this type of life insurance. 
What is no-health questions life insurance?
There's another type of life insurance that may be even easier to get than no-medical-exam insurance. It's no-health-questions insurance, sometimes called guaranteed acceptance life insurance.
The insurance company doesn't require you to get a doctor's exam. It also doesn't investigate your medical history or even ask you to answer health questions. In this type of life insurance, you won't be turned down because of a health issue. In that sense, your acceptance is guaranteed.
If you consider this type of insurance, you may want to ask the company if there's a waiting period before it pays a death benefit. One of the trade-offs for a policy that doesn't ask any questions may be that the company won't pay the full death benefit for the first couple of years the policy is in effect.
Is life insurance without exams or health questions more expensive?
Insurance you can apply for simply by answering some questions may cost you more than traditional insurance that requires an exam. But for many people, the added convenience and ease of applying are worth it. Of all the types of policies we've discussed, the one you can apply for without either an exam or health questions is generally the most expensive. That's because the insurance company knows a lot less about you, and so, statistically, it's taking a greater risk by insuring your life. But for people who get turned down for other types of insurance, guaranteed acceptance may be a good solution.
Is no-exam or no-health questions life insurance right for you?
No-exam and no-health-questions life insurance have grown in popularity recently as more people choose to avoid the inconvenience of trips to the doctor and answering pages of health questions. But there's no single right answer for which one is best.
Consider the price, the convenience, and your personal health situation. Make sure you understand any limitations the policy might include. And don't be afraid to ask questions.
Got a minute?
Get a life insurance quote - it won't take long.
Get pricing