Article
Can I get life insurance if I have a mental health condition?
Over one out of every 5 adults living in the United States deals with a mental illness, according to a 2021 study by the National Institute of Mental Health. [1] Like anyone else, people with mental health conditions could benefit from insurance coverage. But can people with mental illness qualify for life insurance?
September 6, 2023
4 min read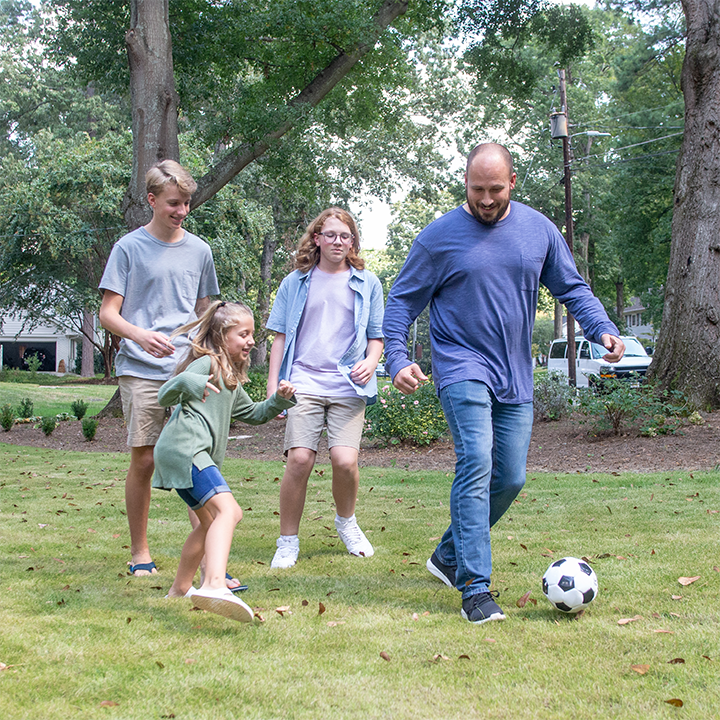 Could you qualify for life insurance if you have a mental health condition?
Most insurers are aware that mental illness is not uncommon. So, insurance companies typically welcome people with mental health conditions—especially after a medical exam and after completing a questionnaire about your medical history.
If you have trouble getting life insurance on your own, you may be able to get group insurance through your employer. Group insurance is where an insurer provides coverage to a company's employees under one plan.
In many cases, you can participate in group insurance even if you are experiencing a mental health issue. The insurer is willing to accept high-risk employees because most of the group will be considered low risk. Group insurance is also often more affordable.
Another way you could get life insurance while being treated for a mental health issue is with a guaranteed life insurance plan. Guaranteed life insurance is available to most people within a certain age bracket regardless of their health issues. Guaranteed life insurance usually doesn't require physical exams, but it can be more expensive than other insurance types.
What do life insurance companies consider a mental health issue?
Each insurance company can decide what it considers a mental health issue. This means that each insurer's list of mental health conditions can vary.
But life insurance companies commonly view the following as mental health issues:
Anxiety disorders
ADHD (Attention Deficit Hyperactivity Disorder)
Bipolar disorder
Borderline personality disorder
Dissociative disorders
Eating disorders
OCD (obsessive compulsive disorder)
PTSD (post-traumatic stress disorder)
Psychosis
Schizoaffective disorder
Schizophrenia
How does mental health affect life insurance?
Insurance companies that accept customers with mental health issues want a clear picture of your situation. So, you can expect them to ask a few basic questions about your mental health.
How does your mental health affect your daily life?
Insurers want to know what your life is like with mental illness. For example, are you able to care for yourself? The more independent you are, the more likely you'll get coverage.
Insurers may also be interested in your ability to keep a job, with exceptions such as for those who are retired or have a physical disability. Typically, they want to see if your illness could potentially prevent you from meeting the challenges that come with making a living.
How serious is your condition?
Just as insurance companies sometimes classify any given mental health issue differently, they also could consider some issues riskier than others.
For example, mild depression is a mental health condition that professionals may consider somewhat easily managed. On the other hand, severe depression tends to be a more serious illness that may require a different type or level of healthcare. Insurers may want to know how recently, as well as how often, you've been in the hospital.
It's not uncommon for someone to have two or more mental health conditions at the same time. Typically, combinations of mental health issues increase the risk for insurance companies. And in some cases, the simpler your health condition is considered, the greater your chances of getting life insurance may be.
How long have you had your condition?
Episodes of mild depression may come and go over a person's lifetime. But there are other mental health challenges that tend to remain constant, such as schizophrenia.
Insurers may be more likely to grant life insurance if your condition is a short-term problem. This doesn't mean that you can't get life insurance if you've battled with your mental health for a long time. But you may have to apply to more than one insurer to get the coverage you're looking for.
Are you undergoing successful treatment?
The insurance company wants you to be under supervised medical care. If your treatment includes medication, insurers will be interested in the number, types, and strengths of the medicines. Insurers sometimes measure the level of risk based on the number of medications you're taking.
Another important factor is whether your treatment is working. If you can prove that your treatment is working, you could be more likely to get life insurance.
Get life insurance despite your mental health condition
Insurance companies realize that everyone needs life insurance, including those with mental health conditions. Fortunately, many of today's insurers are willing to offer you life insurance if your condition is well-managed. If you have a mental health issue, you could still be eligible for life insurance.
Got a minute?
Get a life insurance quote - it won't take long.
Get pricing