Article
Five insurance myths and why they're wrong
Don't believe everything you hear about life insurance policies. Who qualifies for coverage? When's the best time to buy? Am I too old? Let's debunk some of the most common life insurance myths - and answer some questions in the process.
January 8, 2020
3 min read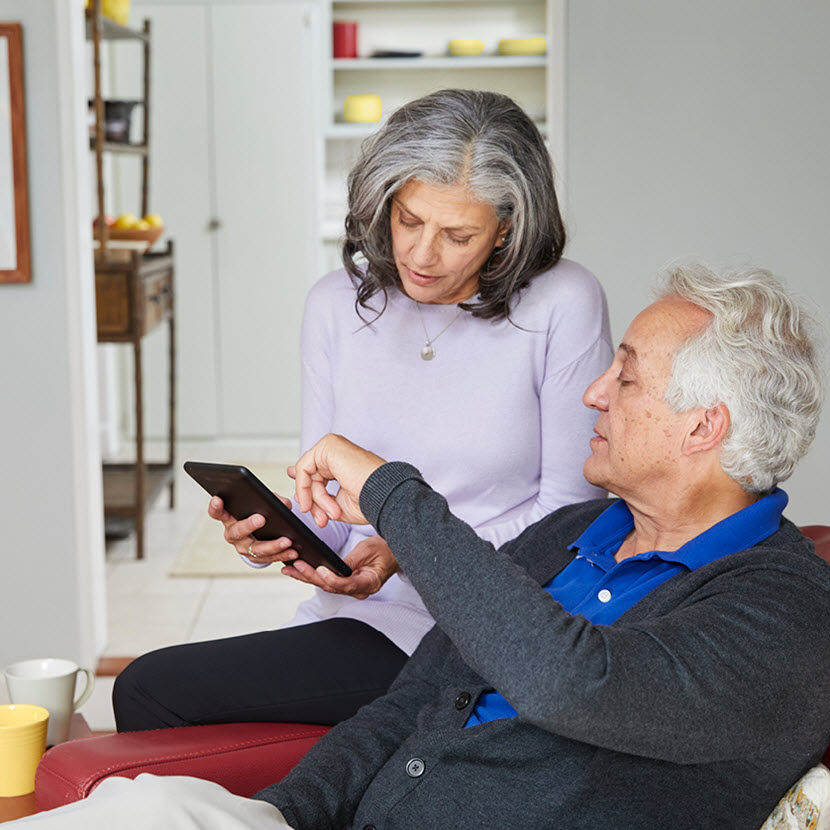 No one wants to think about their own death, or what will happen to their family after they're gone. But if you don't talk openly about life insurance, you could get the wrong impression about it.
So let's clear the air a bit. These five life insurance myths need to go away forever:
Young adults don't need life insurance:

When you're in the prime of your life, life insurance may seem unnecessary. People often buy into the idea that they don't need coverage when they're young, healthy and single.

But if you're married and have a family - or even just thinking about starting one - life insurance could be helpful. That's especially true if you have a mortgage, student loans or other kinds of debt that will need to be paid after you're gone.

The truth is getting a policy when you're young may be a great move. Your age and health present less risk to insurance companies. And you may be offered lower premiums because of it.

Setting up a life insurance policy in your 20s may save you money on your coverage over the long haul.

 

Life insurance is only for healthy people:

If you have a pre-existing medical condition, you might think life insurance isn't an option.

Guaranteed acceptance may be the right plan for you if you have chronic health issues. No one can be denied coverage because of health reasons with a guaranteed acceptance policy, and you don't need to go through a medical exam to qualify.

 

Stay-at-home parents shouldn't get life insurance:

If your entire family relies on a single person to pay for your home, car, groceries and other necessities, you might think only the breadwinner needs life insurance. But life insurance is just as important for stay-at-home parents.

End of life costs - medical bills, funeral costs, etc. - can add up fast. And it's hard to budget for everything in advance. Even if your family doesn't count on you for financial support right now, the payout from a life insurance policy may help them pay any bills that are left behind after you're gone.

Also, who's going to take care of the kids if something happens to a stay-at-home parent? You might need to pay for daycare or a nanny, which could add up fast. On average, you can expect to pay more than $10,000 on daycare each year1. And that's just for one child.

 

Anyone over 60 is too old to qualify:

It may be true that premiums are likely to go up the longer you wait to get coverage. But this particular life insurance myth doesn't tell the whole story. You can still get a policy when you're 60 or older.

Guaranteed acceptance plans can be good options for people who wait until their 60s or 70s to sign up for life insurance. TruStage® Guaranteed Acceptance Whole Life policies will approve anyone between the ages of 45 and 80, even if you've been denied coverage in the past due to your age or health.

 

Life insurance covered by your employer is good enough:

There are a lot of problems with employer-provided life insurance. For one, the payouts can be pretty bare. The biggest issue, though, is that your coverage might not continue if you move on to another company.
Got a minute?
Get a life insurance quote - it won't take long.
Get pricing