Article
Can insurance companies fail?
As you consider life insurance, you may be wondering if it is really safe. Can companies fail? What happens if they do? Will you still be covered if you have a policy?
April 13, 2022
2 min read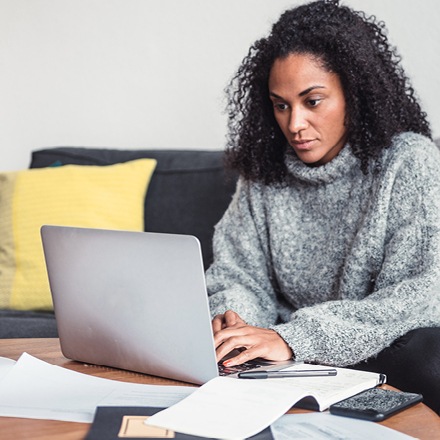 While life insurance companies are highly unlikely to fail, there are regulations and other checks in place that help protect consumers. Let's learn a little more about them.
Who helps protect consumers?
Life insurance is a contract between you and the insurer to provide a payout to the person or persons you choose after your death (known as a "beneficiary"). Many people consider life insurance a promise to help financially care for your family after you are gone.
State insurance departments help protect life insurance policyholders. They help make sure the promise of life insurance is kept. Even if something happens to the insurance company, state agencies have the power to step in to protect consumers.
State insurance departments are in charge of licensing, regulating, and monitoring life insurance providers. These agencies are very active and investigate any companies that are not in good financial shape or that are suspected of acting in ways that aren't appropriate.
The state may get involved
If a struggling company cannot get back on track, the state's life and health insurance guaranty association can step in. The state may transfer consumer policies to a company in good standing. The state also has the authority to take control of the company's assets and use them to pay out consumers. Policyholders take priority over other businesses the company may owe money to. While laws vary in each state, most states guarantee up to $300,000 in life insurance death benefits or $100,000 in cash surrender or withdrawal values for life insurance (that's the money you have invested in your policy) Consumers can visit their state insurance association's website to confirm benefit levels.
Checking on company stability
Beyond state level protections, consumers also have ways to do their own checking when it comes to the stability of life insurance companies. There are several independent agencies that rate companies.
Independent ratings companies judge the financial records and investments of companies and give them a grade—making it easier for you to compare. You can find out about the financial performance or history of a company online, from the comfort of your home. There are a variety of independent rating agencies out there, including A.M. Best. A.M. Best reviews the financial history and strength of companies and rates them on a scale of A++ to D-.
Consumers can also view the history of complaints a company has received and its financial reports through the National Association of Insurance Commissioners website.
The bottom line
The majority of life insurance companies are financially sound. But you should know that policyholders have people in their corner if a company goes belly up. State agencies have a variety of methods for monitoring companies and helping protect consumers. There are state funds set aside to cover policyholders in the unlikely event that a company goes bankrupt. Before buying a life insurance policy, consumers can also research the financial ratings of companies. It's always a good idea to know who you're doing business with.
Got a minute?
Get a life insurance quote - it won't take long.
Get pricing