Article
How to make a property insurance inventory list
You buy home or renter's insurance in case something bad happens. But how do you know what your stuff is really worth? An accurate inventory will help.
January 13, 2021
4 min read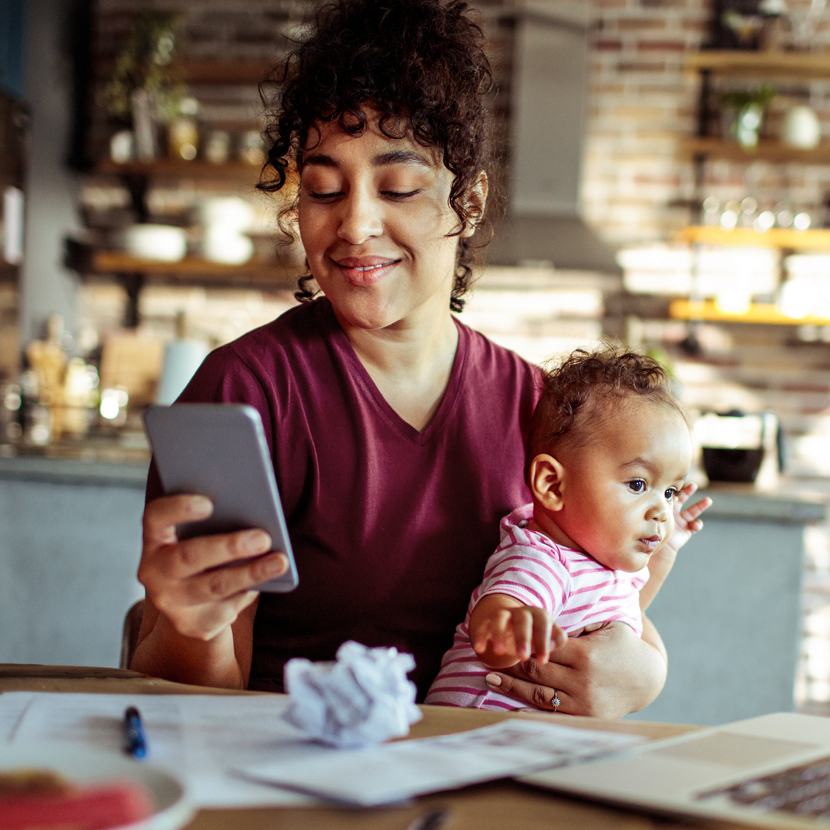 If the unthinkable happened and you lost your home in a fire, would you be able to report every item you lost to your insurance company so that you could be reimbursed fairly? Many insurance companies will not allow you to wait longer than three months to file a claim for losses. That is why insurance agents often recommend that you create a property insurance inventory list before you ever have to worry about a serious property loss.
The advantages
The benefit of keeping a property insurance inventory list is that in the event of misfortune, you can file a claim quickly in order to get the assistance you need. Having such a list available could take away from the time and stress of trying to figure out which items you lost and how much they were worth. You may likely be distraught in the event of theft or accident, so a list could relieve some stress. Your property insurance inventory list can also be of help when you claim your property loss on your taxes.
Start this important task
You may think you don't own much of value, but for a reality check, just take stock of the items in your kitchen. How much would it cost for you to replace all your pots and pans, your dishes and silverware, and any appliances you purchased like a coffeemaker or microwave? How about a table, chairs, or other furniture? If you are a homeowner, big ticket items like a refrigerator or stove will count under the property coverage in your home insurance policy. Property coverage is usually only a percentage of dwelling structure coverage, which is the largest part of a home insurance policy. So, after making a property insurance inventory list, you may want to review your policy so that you understand how much protection you have for your property.
Some insurance agents recommend that you begin your list by taking inventory of every item in a single room, and then repeating this process throughout your home. It's a good idea to list how much you paid for each possession and also to include receipts or serial numbers if you can. Additionally, you may want to estimate the current cash value of each item after wear-and-tear, since some policies may only cover this amount. Be sure to ask your insurer if they offer a tool for making property inventories. You can find our recommended template for downloading here.
Any antiques or family heirlooms could be worth more than you think and may need a professional appraisal. Remember also that structures on your grounds such as a swing-set or grill should be counted in the list.
Use technology
Just a few decades ago, you would have to store copies of your list in safe locations away from home so that your list couldn't be lost or destroyed. However, thanks to advancements in technology, you can now upload your list to a cloud storage service like Google Drive. This way you can access it quickly in an emergency if you have created a login and password you can easily remember.
These days you can also now use smartphone apps including Nest Egg, Home Contents, and Sortly to create and store your list. In addition, digital technology allows you to easily photograph and label each possession and then upload the photos to the cloud to accompany your documentation. You can also upload images of receipts. You may event want to consider making a digital "before" video of your home for your records. Then, if you suffer a disaster or loss, you can create a new "after" video of your home so that your insurer can see the difference.
Conclusion
Making a property insurance inventory list may seem like a lot of work, but whether you rent or own, it could change your perspective on how much property you have. Fortunately, once you have an electronic list set up, you can easily update it each time you make a new purchase or throw something away. You might also want to set aside time every year to compare how the list matches up to your current home or renters' insurance coverage limits. Many Americans do not carry enough home insurance coverage to meet their needs in an emergency.