Article
Why is Accidental Death & Dismemberment not considered life insurance?
When reviewing your employer benefits or shopping for insurance, you may come across the term, "Accidental Death and Dismemberment." What does Accidental Death and Dismemberment, or AD&D, mean? Is AD&D insurance the same as life insurance, or is it something else? Read on to learn the difference.
January 5, 2022
3 min read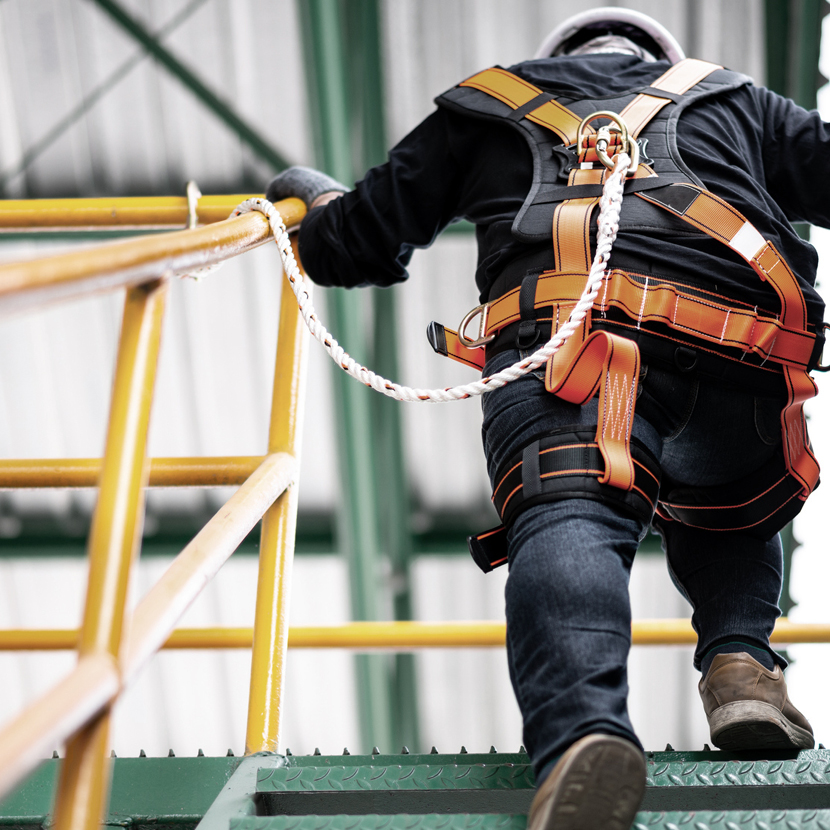 What is Accidental Death and Dismemberment?
Accidental Death and Dismemberment insurance is coverage for a death or permanent physical injury due to a covered accident.
AD&D coverage typically defines an "accident" in strict terms. Accidents that occur while a person is engaged in illegal activities or under the influence of drugs and alcohol will probably not be covered. Similarly, if accidents occur during the practice of a dangerous hobby such as ice fishing or during travel through a war zone, there is a good chance AD&D may not cover them. Accidents that happen as a result of mental illness are also unlikely to be covered by AD&D. Unlike life insurance, AD&D coverage will not pay benefits if the policyholder dies from an illness.
What is covered under AD&D insurance?
An advantage of AD&D is that it usually pays you a living benefit if you have a covered accident that results from dismemberment of some kind, such as the loss of a finger or limb. This means that you could receive a payout to help you manage the costs of your injury while you are still alive. Blindness or loss of hearing would typically count as dismemberment, as would paralysis.
The size of your living benefit would be a percentage of your AD&D death benefit, and would depend on the nature of your injury. For example, if your AD&D coverage had a death payout of $100,000, and you lost your thumb and index finger, you might be paid 25 percent of the death payout, or $25,000. If you lost an arm or leg, you might be paid 50 percent, or $50,000. Certain injuries, such as the loss of more than one limb or quadriplegia, would grant you 100 percent of your AD&D coverage.
Why you might consider AD&D insurance
Many people first consider getting AD&D insurance when their employers offer it. Employers frequently offer AD&D as a rider for employee life insurance plans. A rider is an additional benefit to your insurance policy. With AD&D, you can have the living coverage AD&D provides if you are permanently injured in a covered accident, and at the same time, if you lose your life in an accident, your life insurance payout will also be enhanced with the additional full AD&D payout.
The other circumstance in which many people first consider AD&D coverage is if they want to buy life insurance but have limited options. Many people are first attracted to AD&D because the premiums are generally lower than those for life insurance. Another reason people become interested in AD&D is because no medical exam is required, so you can't be denied coverage because of health conditions.
The advantages of an AD&D insurance plan or supplemental rider
A number of employers offer AD&D for free, allowing you extra coverage for yourself and your loved ones at no extra cost. However, even if you can't get AD&D for free, there are certain situations in which you might want to pay for it, such as:
You work in a job that carries a high risk of serious accidents—such as construction, manufacturing, or similar hazardous occupations. Closely reading each policy is recommended to understand if your occupation falls under "high risk".
Your job or your daily commute requires you to spend a lot of time driving, which increases your risk for accidents.
You have a large family or significant financial obligations, since the coverage is not very expensive. If you are young and in good health but have a very limited budget to purchase life insurance, AD&D might be better than no coverage at all.
You can't get other kinds of life insurance because of a health condition, AD&D offers limited, designed to be affordable coverage without a medical exam.
Conclusion
The insurance industry is highly regulated by the United States government to protect citizens. For this reason, AD&D cannot be classified as life insurance by law since the coverage it offers is so specific.