Cancer changes everything
Accidental Death & Dismemberment (AD&D) riders can be an effective way to help protect members' financial security
September 20, 2020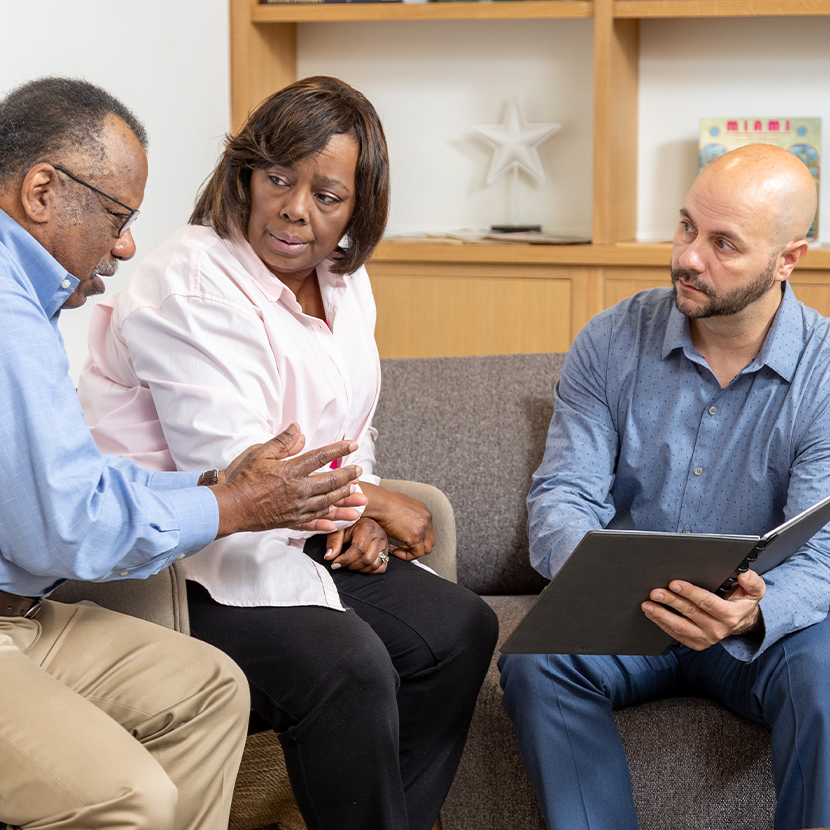 Approximately 38% of females and 39% of males will face cancer in their lifetime.1 Receiving a cancer diagnosis is a heartbreaking reality for millions of Americans each year and cancer is the second most common cause of death in the U.S., exceeded only by heart disease.2 For too many, the pain and suffering caused by the disease is just the beginning; they're also overwhelmed by anxiety and fear around their financial security. How will they possibly manage to pay both everyday bills and treatment-related expenses during their illness?
Fortunately, there's a way for your credit union to be there for your members: Accidental Death & Dismemberment (AD&D) protection that makes an optional cancer "living benefit" rider available to them.
What are the benefits of "Living Benefits" riders*?
In short, these riders allow a member to add an extra level of protection to their AD&D policy. They provide an affordable pool of funds that could make a critical difference should the member face a covered illness.
5 Living Benefit rider features to look for:
There are a number of insurance providers in this space. Choose a partner that offers the following:
Payout at diagnosis — not death. A newly diagnosed member will likely feel worried and vulnerable. Immediate access to a pool of funds could help minimize the financial impact of their illness, give them a sense of control, and make it easier to turn their energies to managing their physical and emotional well-being.
No underwriting requirement. Insurance requirements that feel complex, confusing or subjective can stop a member from applying for protection that could make a critical difference for them and their loved ones. A streamlined process can increase members' likelihood to investigate and apply for coverage.
Responsive service and payouts. When illness strikes, members need a resource that delivers exceptional service and prompt payouts. Ask prospective providers to share their metrics in this area.
A substantial increasing benefit. Inflation can take a big bite out of the benefits a member is counting on so it's important to look for one with built-in inflation protection. Although this is a relatively common feature, watch out. There are options that offer much higher levels of inflation protection.
Other rider options. Look for a provider that offers additional protection options. Bundles that protect against stroke and heart attack are good options to look for given their high level of incidence: Every 40 seconds, someone in the U.S. has a stroke or heart attack.3 Protection bundles can provide excellent coverage for minimal additional cost.
Unexpected illness can have a devastating impact on your members. Affordable AD&D riders can help provide critical peace of mind for them and their loved ones when they need it most.