Article
The rise of embedded insurance
Embedded insurance has emerged as a game-changer for loan payment protection offering benefits to both lenders and borrowers
September 5, 2023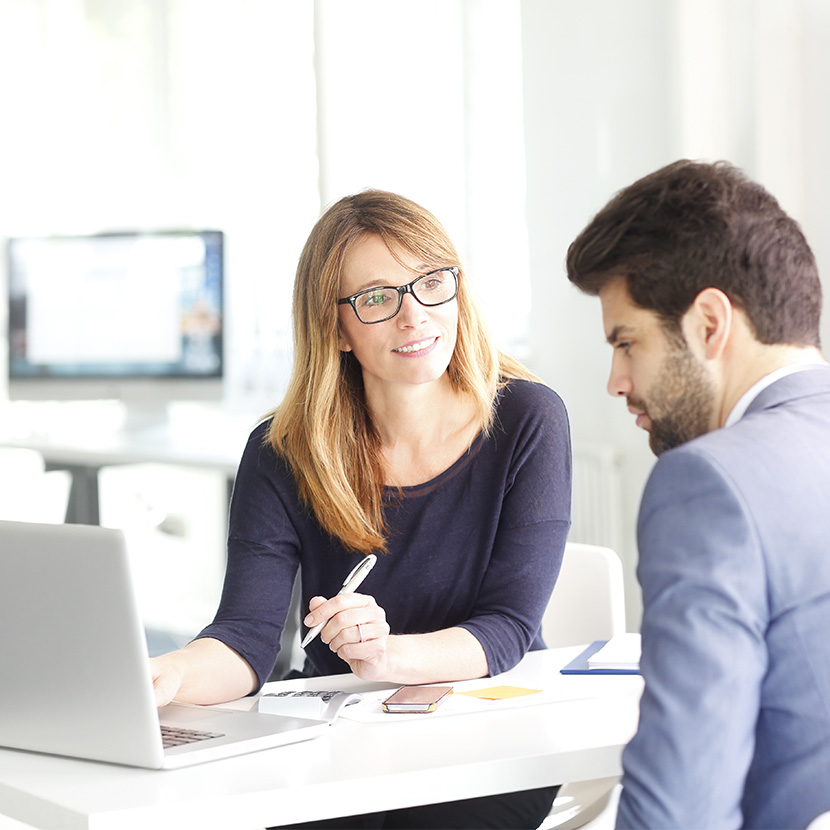 Deliver an improved consumer experience with embedded insurance
By Danielle Sesko, Director, Product Management TruStage™
The financial industry has witnessed a transformation with embedded insurance. This new digital approach seamlessly integrates insurance coverage into various consumer touch points. Embedded insurance has emerged as a game-changer for loan payment insurance, offering benefits to both lenders and borrowers.
This comes at a pivotal time for consumers, as nearly 60% of consumers worry about not being able to make their loan payments due to unexpected expenses.¹ Understanding this concern, TruStage™ has created a first-of-its-kind loan payment insurance solution designed to be embedded into the online lending process.
Embedded insurance benefits
The traditional insurance buying process is complex and time-consuming, leading many potential customers to delay or altogether avoid purchasing insurance policies. Embedded insurance, on the other hand, simplifies the entire process by making it easily accessible. It can be integrated into all aspects of a person's life, such as buying a home or getting a car loan.
There are a host of benefits that embedded insurance provides; let's go over a few.
Enhanced consumer protection
Embedded insurance can significantly enhance consumer protection, safeguarding individuals from unforeseen circumstances that could lead to financial hardship. For example, consumers are automatically covered against potential defaults due to loss of income or unexpected events. This safety net helps ensure customers can fulfill their financial obligations during difficult times, which in turn protects the lender as well.
Increased financial inclusion
Embedded insurance plays a vital role in boosting financial inclusion, especially for individuals who are typically underserved or overlooked by traditional insurance products. By integrating insurance seamlessly into existing consumer experiences, even people with limited access to insurance policies can now benefit from essential coverage. This expansion of insurance availability helps bridge the insurance gap and contributes to a more inclusive financial ecosystem.
Digital end-to-end integration
One of the most significant advantages of embedded insurance is the streamlined process it offers. Unlike traditional insurance policies that require separate applications, underwriting and premium payments, embedded insurance eliminates these complexities. Customers don't need to deal with multiple entities or engage in time-consuming paperwork to access and manage their protection.
Lower risk for lenders
Embedded loan payment insurance also benefits financial institutions, such as banks and digital lenders. By reducing the risk of borrower defaults and loan delinquencies, lenders can operate with greater confidence. The embedded coverage acts as a buffer, protecting lenders from specific losses in the event of a borrower's default. This added layer of coverage allows lenders to extend credit to a broader range of customers.
Seamless tech-enabled experience
Embedded insurance offers the flexibility of customization, allowing financial institutions to tailor coverage to meet the specific needs of their customers. Institutions can design loan payment insurance products with varying degrees of coverage, deductibles and terms, offering customers the most relevant and cost-effective insurance options for their circumstances.
Payment Guard Insurance protection
TruStage™ Payment Guard is an embedded insurance solution built for digital lenders, designed to help attract more borrowers and protect against unexpected covered losses that could lead to borrower defaults. Loan payment insurance is in high demand with our fluctuating economic performance. Loans with Payment Guard could be better for lenders and borrowers.
Payment Guard is designed to provide these benefits
Differentiate your loans. Increase originations.
Improve portfolio health. Attract more capacity.
Build lender confidence. Expand underwriting.
Decrease collection burden. Reduce operating expenses.
Add additional value to your business model.
Lightweight integration. Rapid time to market.
With TruStage™ Payment Guard, new eligible loans are protected against covered losses due to unexpected job loss or disability. Programs are customizable to your budget and supported by TruStage's digital claims experience team.
Embedding loan payment insurance products, like Payment Guard, has shown initial positive impacts to the financial services industry by enabling consumers to borrow with confidence, knowing they may be protected in the event of a loss of income. As this digital innovation evolves, we believe Payment Guard has the potential to play a pivotal role in shaping the future of financial services, making them more secure, efficient and consumer centric.
By harnessing the potential of embedded insurance, we could create a more resilient and inclusive financial landscape that benefits individuals, businesses and the global economy alike.
Want to learn more?
Learn more about embedded insurance and loan payment protection products at TruStage Payment Guard Insurance.